IDX powers Love Island shoot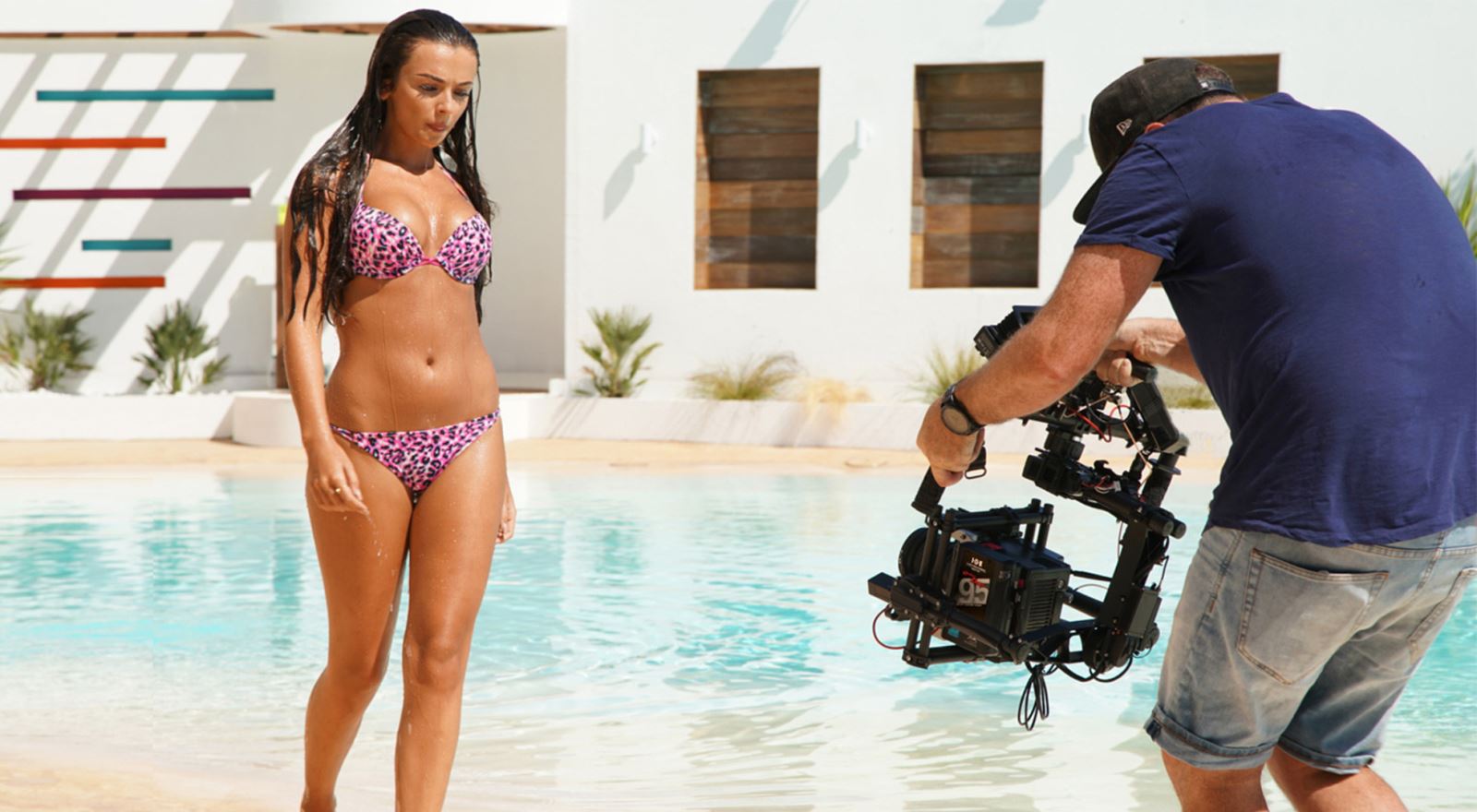 Ben Hughes, DoP, and owner of independent crewing and facilities company Fracture TV chose DUO-C95 batteries from GTC sponsors IDX to power ARRI Alexa Mini auxiliary equipment during nearly two months of production for ITV's 2016 Love Island series.
"Each DUO-C95 battery gave us more than 75 minutes of power using the Alexa Mini on the Freefly MoVI M15," Ben comments. "The batteries simultaneously powered the follow-focus and I used a second DUO-C95 on the crossbar to power the video sender and monitor. We were mainly on location on beaches away from mains power so the batteries had to be reliable and deliver every time, outdoors, day and night in extreme temperatures.
In prepping for Love Island I knew I wanted to power the camera on the gimbal and minimise cables from the camera to the crossbar. The Alexa Mini's small form factor lends itself to side-mounting power on the MoVI. The DUO-C95 gave me all the powering options with its two D-Taps plus a USB power port in a super-slim and lightweight body. Operators who use gimbals regularly know that anything which can keep weight down and also provides both camera and ancillary power is a huge benefit. IDX really seems to have solved this.
IDX is launching D-Tap charging at IBC. This plugs into the D-Tap advanced socket and ultimately means a much more portable and compact charging solution when flying or travelling."
IDX DUO-C95
The IDX DUO-C95 is a high-capacity Li-ion professional battery with multiple power outputs. It is equipped with two built-in D-Taps and a single built-in USB output to power ancillary devices, allowing easy integration into handheld gimbal and aerial setups. Weighing less than 620g, the battery has a capacity of 93Wh and delivers 14.4V nominal at 6.3Ah. Each of the two D-Tap ports can deliver up to 50W. The USB port can supply up to 2.3A. WHD dimensions are 97 x 146 x 38 mm. Battery protection is provided against reverse charge, over charge, over discharge and over current. The DUO-C95 is also temperature protected.
IDX at IBC 2016: Stand 12.C25
IDX Technology (www.idx.tv) is a premier manufacturer of Lithium Ion battery power systems, HD wireless transmission solutions, and V-Mount technology for the broadcast, professional video, professional audio and portable electronics industries. Its mission is to develop products that professionals can use with confidence and convenience. By offering the highest quality of product and world-class service, IDX customers are allowed to operate their equipment as expected and concentrate solely on capturing and creating.
As pioneers in the use of Lithium Ion, IDX was the first to produce Lithium Ion NP batteries which meet the needs of camera users demanding higher power and less battery weight. IDX built on that award-winning Lithium Ion NP success by introducing the Endura System with revolutionary features such as PowerLink which provides the exclusive ability to stack a second battery and double the power. The evolution then continued with the introduction of the E-HL9 Series featuring high draw capabilities and excellent performance in an extreme range of environments.