Ikegami introduces Media-over-IP interface for CCU-430 camera control unit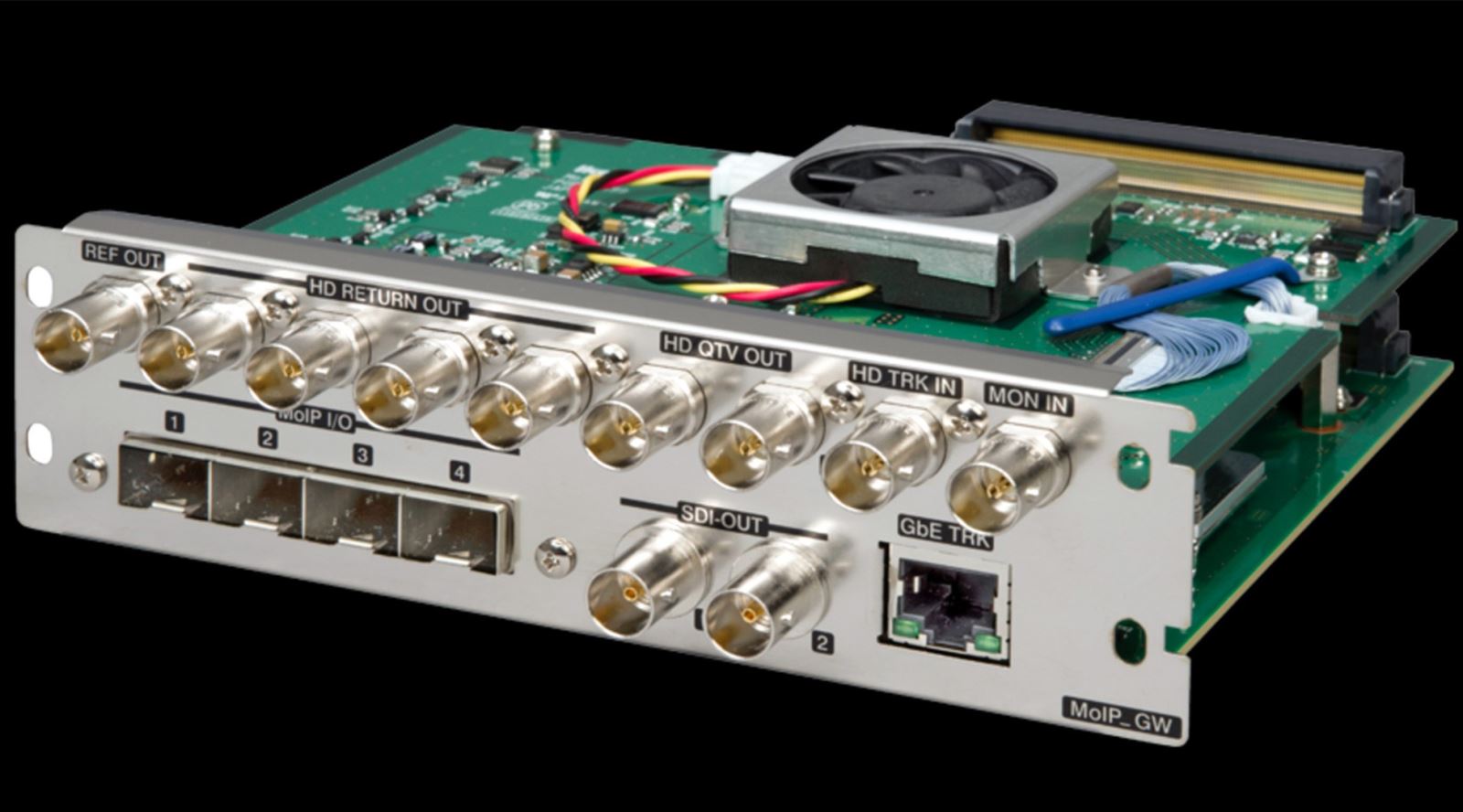 GTC sponsor Ikegami, a leader in HD and UHD cameras and production equipment for television content creators and broadcasters, is expanding its range of support options with a slot-in Media-over-IP interface module for the CCU-430 camera control unit. Scheduled for introduction at the Media Production Show, 11-12 June at London's Olympia event centre, the Media-Over-IP GW module incorporates a 25GbE optical interface to enable the transmission of uncompressed video. This conforms to the SMPTE ST-2110 IP standard and can be realised in conjunction with either one 25GbE module or two 10GbE SFP modules. 2 x 12G SDI is included as standard for easy workflow transition.
Two recently introduced monitors will also be demonstrated at the show – the high brightness HQLM-3125X broadcast master monitor and the HLM-1760 with high dynamic range electro-optical transfer function support.
Ikegami HQLM-3125X
The Ikegami HQLM-3125X incorporates a 4096 × 2160 pixel 10-bit resolution LED-backlit double-LCD panel with a 1000000:1 contrast ratio and a panel brightness of 1000 candela per square metre. Fully compliant with BT.2020 wide colour gamut, the HQLM-3125X includes single-channel 12G-SDI x 2, 3G-SDI × 5, 3G/HD-SDI and HDMI inputs as standard features. Square-division and two-sample interleave sources can be connected to the monitor via 3G-SDI × 4. Viewing angle for critical image evaluation is a wide 178 degrees (horizontal/vertical). 1D and 3D LUTs are supported.
Ikegami HQLM-1720WR
In the same series, the Ikegami HQLM-1720WR is a compact UHD HDR monitor equipped with two 12G-SDI input channels as standard for efficient configuration with 4K equipment such as cameras and switchers. 3G-SDI, HD-SDI and HDMI inputs are also provided as standard. The HQLM-1720WR employs a 16.5 inch 3840×2160 pixel UHD LCD panel using LED backlight and can reproduce high resolution 4K and 2K images.
For further information, please contact info@ikegami.de or call +49 (0)2 1311 230.