Ikegami sets HDR at centre stage for IBC 2018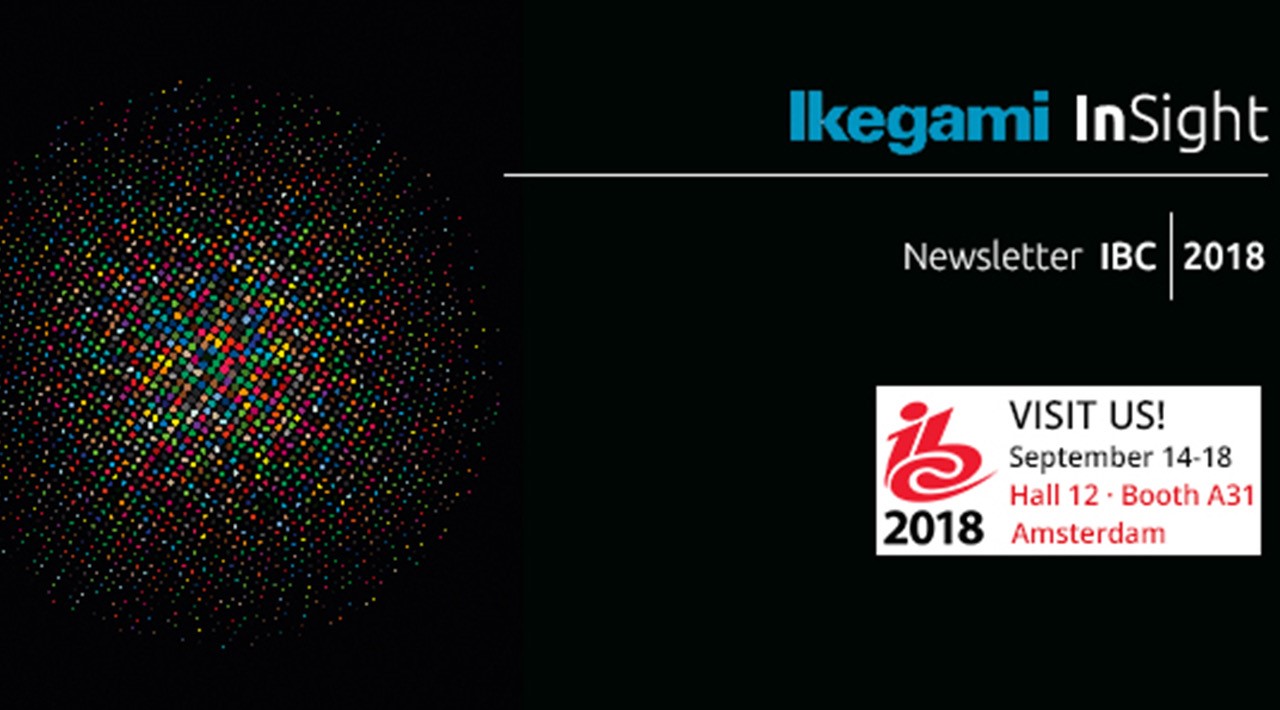 Demonstrations will include the new HDK-99 3G- and HDR-capable 3-CMOS HDTV camera with 4K processing plus the HQLM-3125X 4K/HD Grade-1 master monitor
GTC sponsor Ikegami, manufacturer of specialised cameras, image processing and transmission equipment, has announced that its products on show at this year's IBC will focus on capturing content with High Dynamic Range (HDR) in HD and UHD. Alongside this, Ikegami will exhibit a range of updates to its existing product line at IBC 2018, taking place from 14–18 September in Amsterdam.
Visitors are encouraged to use Ikegami's Customer Registration Code for free IBC entrance. Simply enter the code 4135 when registering for the show.
HDK-99

The HDK-99 offers the opportunity to produce 4K/HDR content at a reasonable price. It supports high-bandwidth 3G-SDI output (1080p50) and can easily produce 4K-processed content with Ikegami's BS-98 Basestation.
HQML-3125X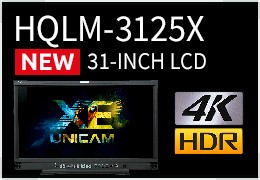 Ikegami will present the world premiere of its new Grade-1 Master monitor, the HQLM-3125X, at IBC. The monitor deploys a 31-Inch 4K/HDR LCD panel with a contrast ratio of 1.000.000:1, 12G interface and a luminance of 1000 cd/m². Ikegami will also show the new HD 60 monitor series, introducing its new models HLM-2460W, HLM-1760WR and HLM-960WR.
UHK-430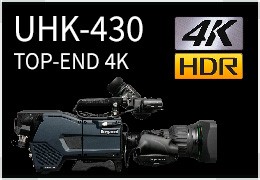 First in Ikegami's next-generation UNICAM XE series, the UHK-430 employs three newly-developed 4K-native 2/3 inch CMOS sensors, providing full 3840 x 2160 ultra-high definition resolution, and is capable of transmitting an uncompressed 4:4:4 RGB signal. With the SE-U430 Large Lens Adaptor, the UHK-430 can easily be transformed into a fully working studio facility camera. The box-camera version will also be previewed.
HDK-73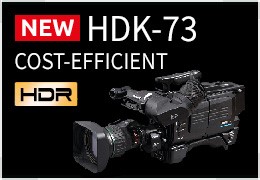 With HDR taking centre stage, the HDK-73 is the logical addition to Ikegami's product line at the exhibition. This camera deploys state-of-the-art specifications in the HD camera market with 3-CMOS 2/3" sensors, an SNR of 60 dB or more and a sensitivity of F12 - packing in a lot of features at a very reasonable price.
UNICAM peripherals
UNICAM series peripherals such as the BS-98 camera control unit, OCP-300 control panel, VFL-700 7-inch full HD LCD viewfinder and VFE-740HD 7.4-inch OLED viewfinder are fully compatible with all UNICAM products and can be seen in action at IBC.
Ikegami's co-operator, Hochschule RheinMain
Using Ikegami's HDK-99 HDR/HD camera system, its co-operator, Hochschule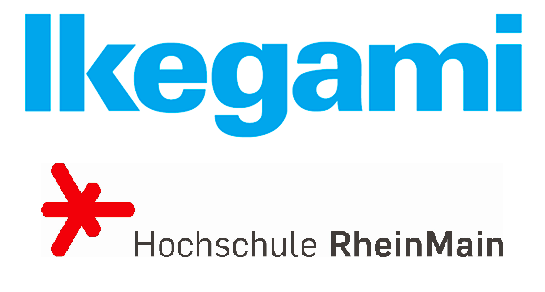 RheinMain, will demonstrate the latest version of a tool that provides "HDR for legacy displays using sectional tone mapping". This was previously awarded the "Best Young Professional Award" at IBC 2016. Together, the partners will demonstrate the quality of this tool, and how it compares to end-to-end HDR transmission, on Ikegami stand 12.A31.
Read more about Ikegami's latest product developments in Zerb.