Illuminating The History of Mahalia Jackson with DMG MIX Lights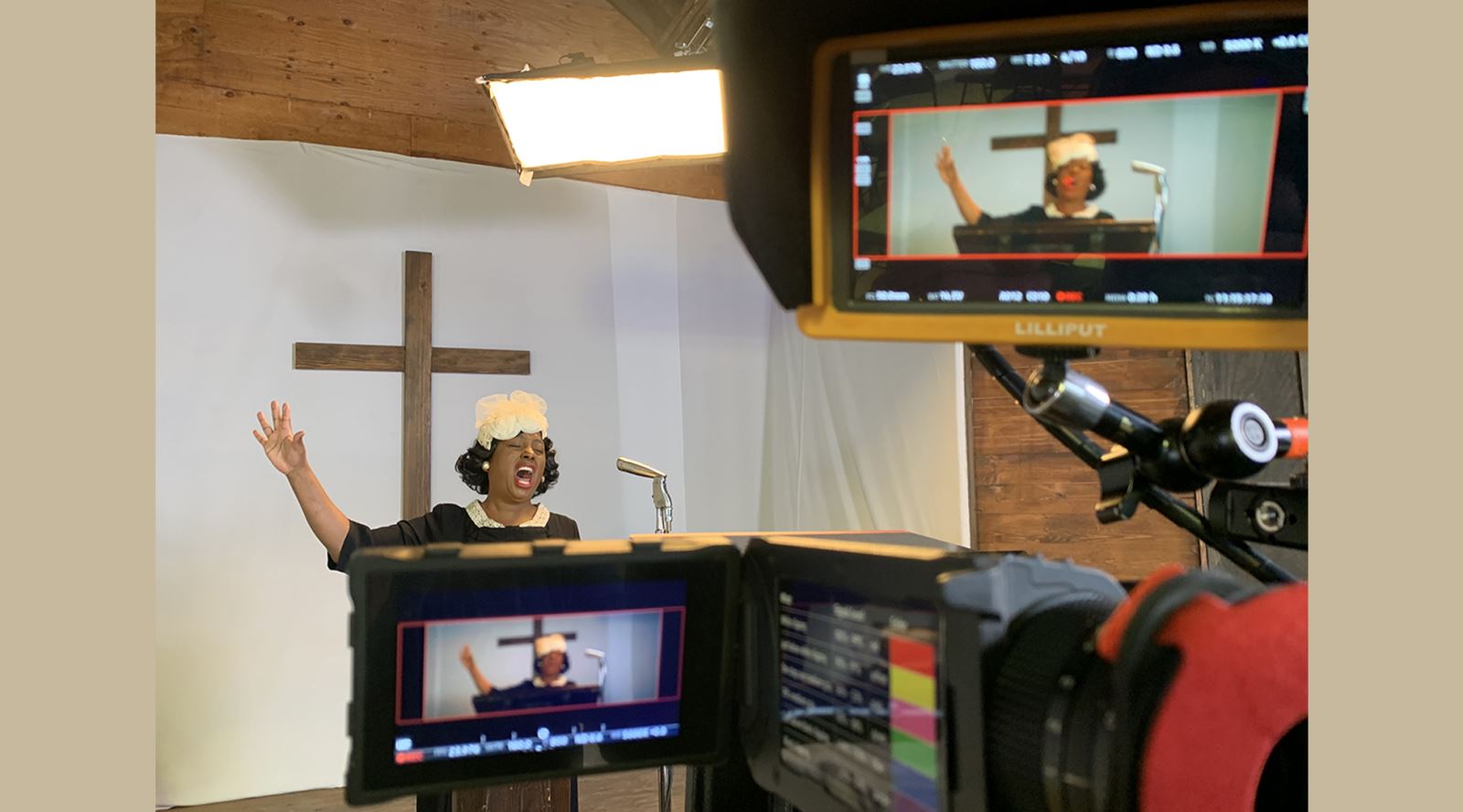 Cinematographer and GTC Sponsor, Rosco Ambassador Eduardo Ramirez, ADFC recently shot Remember Me: The Mahalia Jackson Story. The film, directed by Denise Dowse and written and executive produced by Ericka Nicole Malone, had its world premiere at the Pan African Film Festival where it won the Best Narrative Feature Audience Award. Starring the Grammy® Award-winning singer Ledisi as Mahalia Jackson and Columbus Short as Martin Luther King Jr., the film focuses on the career of Jackson and her uncharted contributions to the Civil Rights Movement.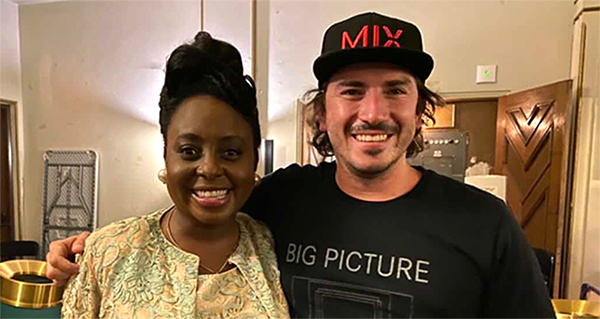 Eduardo Ramirez with Ledisi as Mahalia Jackson on set
Eduardo shares how he used the entire family of DMG MIX lights to re-create the colorful history of this project:
The film chronicles Mahalia Jackson's life from the 1930s to the 1970s. To depict the period from the 1940s onward, I tried to emulate the feel of Kodachrome as much as I could for this part of the film. I found it interesting that, in order to reproduce the old feeling of Kodachrome, I needed to use the most modern lighting technologies available today – Rosco's range of DMG MIX lights. Their fast setup, high output, and color rendition made them my first choice.
Each MIX fixture features a 360º hue wheel that enabled me to create custom colors for this project. Each light also features a Gel Mode with a library of True Rosco Color™ gel matches to choose from. More importantly, on this project, the MIX fixtures allowed me to also effectively control the saturation of any colour. Some of the colours I used to evoke this period were E5336 Aztec Gold, E652 Urban Sodium, and R61 Mist Blue.
Eduardo, goes into more detail about the colours he used, explaining how he created the sodium street lighting of the 1940s and 1950s and how it was imperative to create beautiful lighting that would respect everyone's skin tone.


For more information: emea.rosco.com/en