Introducing the new Anton/Bauer Dionic XT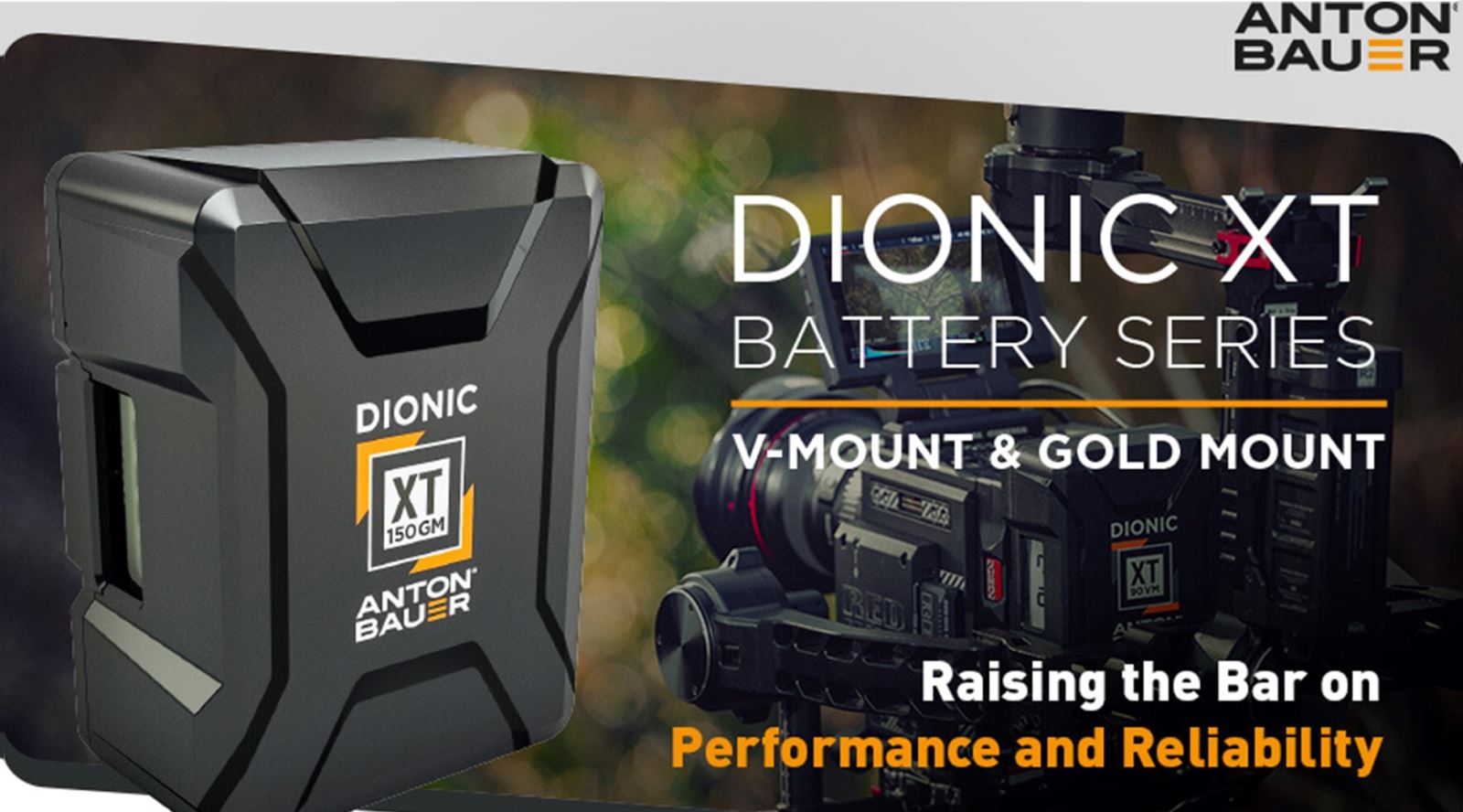 GTC sponsor Anton/Bauer, part of the Vitec Group, has announced the launch of the Dionic XT – the next generation of the highly popular Dionic battery series. A replacement for the Dionic HC, the Dionic XT raises the bar on performance and reliability. Smaller in size and consistent in performance, the Dionic XT can be relied on to power the most mission-critical equipment and save valuable travel space.
Wildlife cameraman Bertie Gregory reviews the Dionic XT 90
"The three things that stand out for me are that these batteries work really well in the cold (and it's extremely cold here); they have great power capacity; and they allow me to save weight and space. As you can see my set-up is big and heavy, so the fact they're so thin and weigh barely anything is key and makes my job much easier."
For more information please visit antonbauer.com.