MTF announce full-frame lenses from leading glass manufacturer NiSi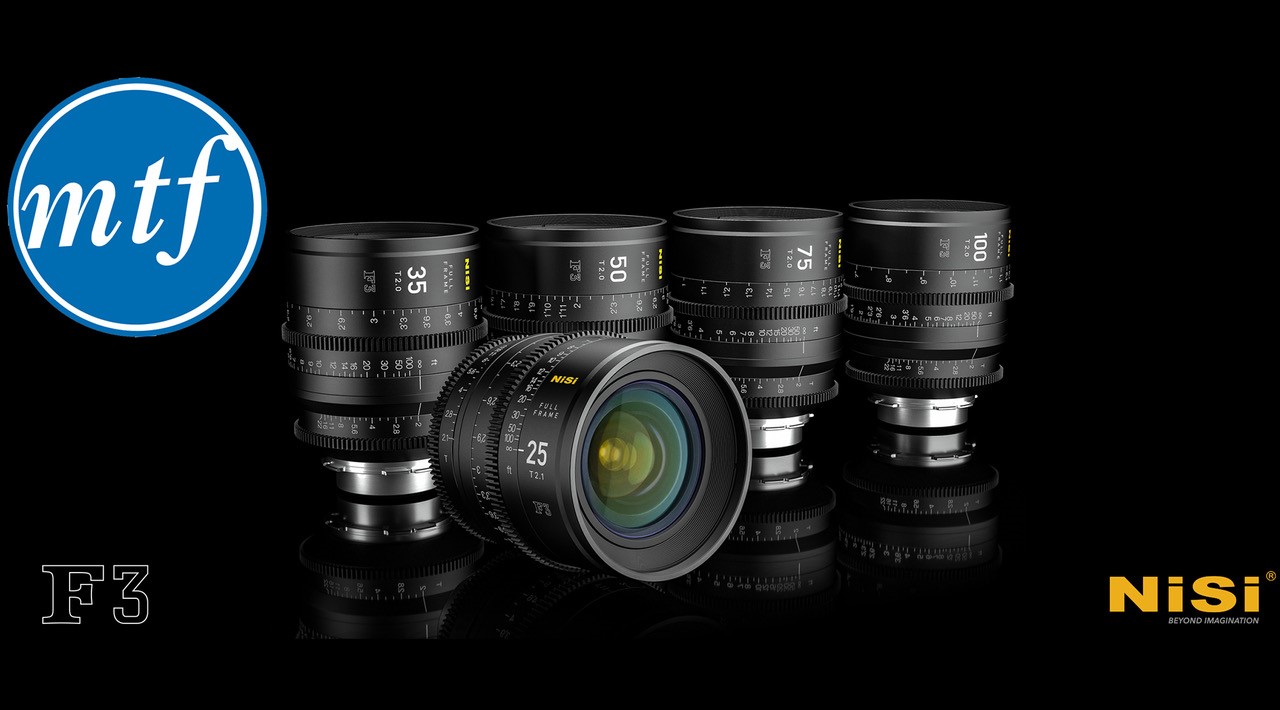 GTC sponsor MTF Services, exclusive supplier of NiSi Cinema Filters, has announced the arrival of the brand's new range of full-frame, prime lenses.
Launching in 25mm T2.1, 35mm T2.0, 50mm T2.0, 75mm T2.0 and 100mm CF T2.0 formats, the new range of premium lenses will debut during NAB 2018 in Las Vegas from 9-12 April.
The lenses, which boast an original full-frame camera design, high resolution, extremely low dispersion and special flare performance, will be available from MTF Services shortly after the US event.
Along with individual lenses, MTF will also be offering specially designed F3 kits, which will include a complete set of lenses, from 25-100mm, along with a NiSi 4x5.65 Allure Mist white 1/4 filter, a NiSi 4x5.65 Allure Mist Black 1/4 filter and a NiSi 4x5.65 Polarizer, all packaged in a tough hardshell case.
Contact the team at MTF Services Ltd for further details on pricing and availability via their website or telephone +44 (0)20 8881 7850.