MTF celebrate success and innovation during IBC 2017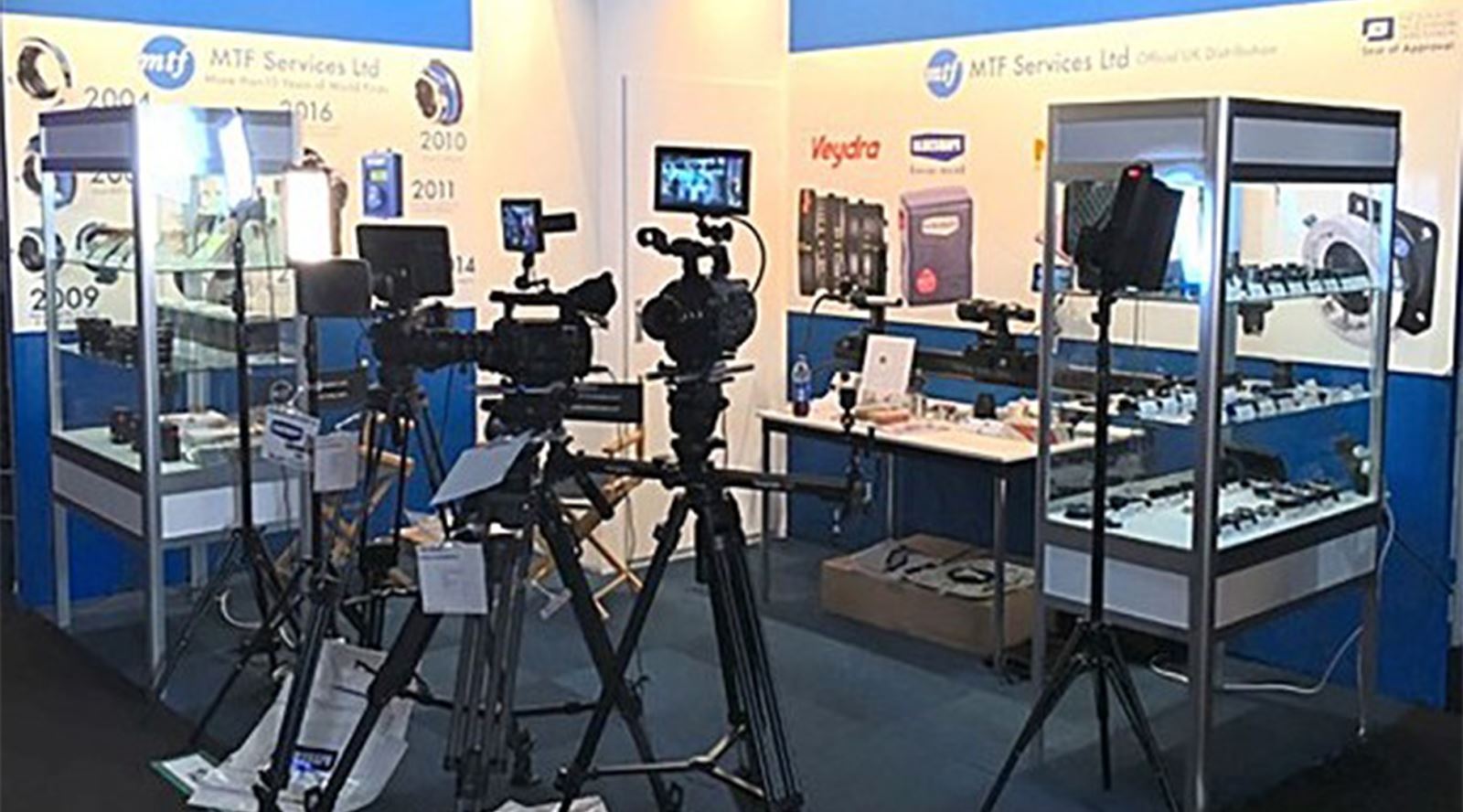 As veterans of the trade exhibition circuit, the team at GTC sponsor MTF Broadcast Services are no strangers to delivering innovative solutions through their own-branded lens adapters, as well as the growing number of brands and products they now supply into the market – and IBC 2017 was no exception.
---
CC2 collimator
Taking centre stage on the MTF stand at this year's IBC, was the brand-new (CC2 Model) collimator from Hanse Innotech, which is now being shipped complete with a new interchangeable lens mount system, designed by MTF Services Ltd, all with positive locking. It includes Nikon, PL and Canon EF mounts, and also two world firsts for collimators: Micro 4/3 and Sony E mounts.
---
Micro 4/3 and FZ conversion for Fujinon MK lenses
Joining MTF's near-comprehensive, industry-leading range of lens adapters at this year's event, was a demonstration of MTF's new Micro 4/3 and FZ Conversion Service for Fujinon MK Lenses. This proved extremely popular with visitors; especially with the Panasonic Lumix GH5 and with others also finding perfect compatibility with the JVC LS300.
---
Mike Tapa, Managing Director at MTF Broadcast Services, said: "The new collimator from Hanse Innotech attracted significant attention from rental companies during this year's IBC, and we're always pleasantly surprised by the level of activity around our British designed-and-built lens adapters. We are continuously striving to innovate at MTF, and we feel that this was apparent with our demo of the new Fujinon MK Lens conversion service. We've had so many people asking for us to produce a solution to open up the use of the MK lenses for use across a broader range of camera bodies. Now, with the new service, we can open the door for many users and it suddenly makes the lens a real option for so many."
"This year, we were accompanied by most of the brands that we work with by way of distribution, including Blueshape power solutions, BrightCast flexible LED light panels, NiSi cine filters and Veydra cine lenses; all of which were met with great interest. IBC remains a critical event for MTF; it's always hard work, but always worth the effort"!
See more about the full range of MTF products and services: www.mtfservices.com
---