MTF present BLUESHAPE Power Solutions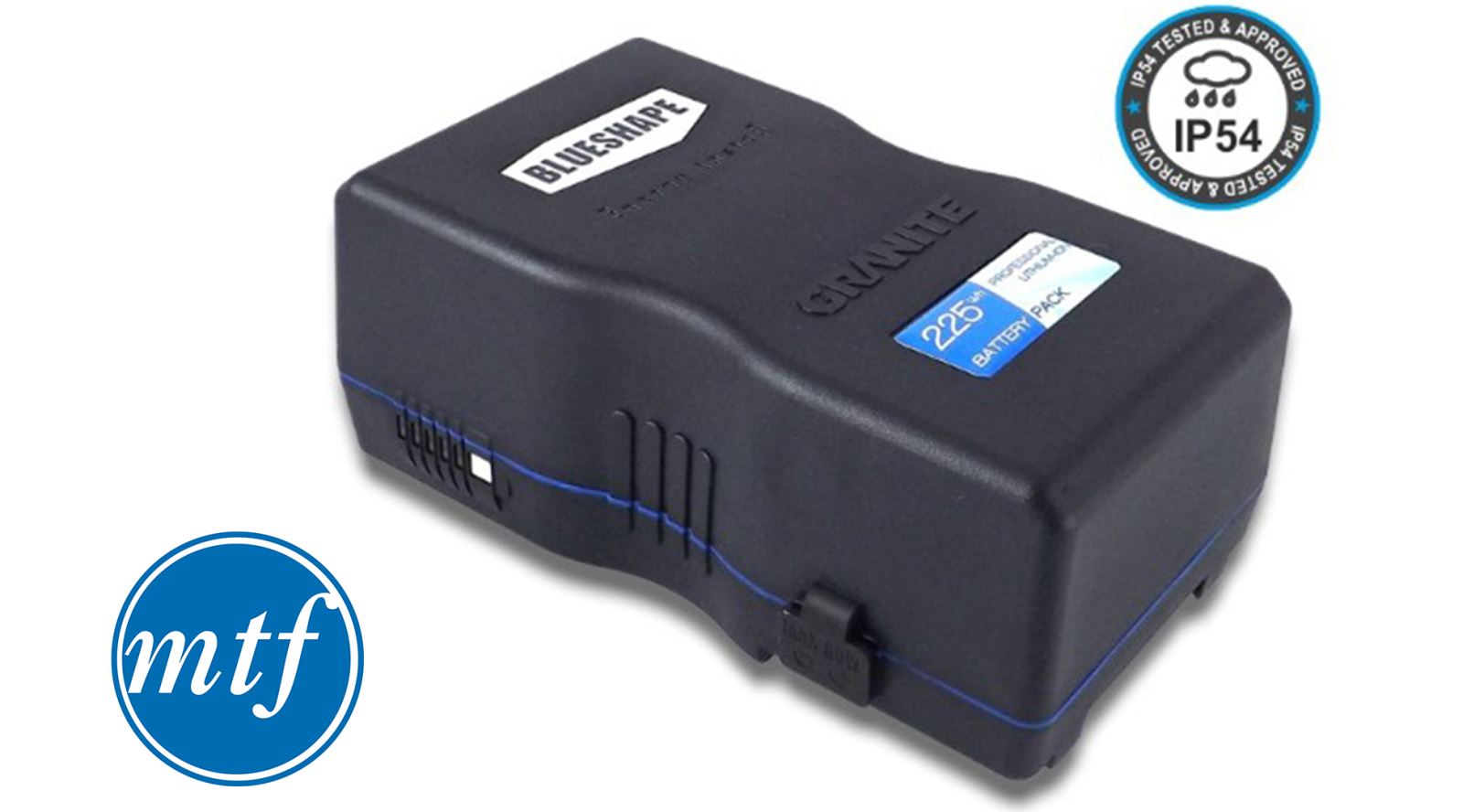 As a specialist supplier of quality broadcast products for film and TV industries, GTC sponsor MTF prides itself on offering the very best in solutions currently available in the market. A clear demonstration of this is its range of BLUESHAPE power solutions, distributed exclusively into the UK market via MTF Services.
The Italian company BLUESHAPE has more than 20 years' experience in battery pack design and manufacture, which has led to the development of some of the most innovative and reliable products, manufactured to the highest standards.
---
GRANITE System: Advanced modular design
The result of significant technical improvements across the GRANITE range means that BLUESHAPE GRANITE battery packs (see image above) are virtually indestructible.
Each product has been subjected to intensive testing and the batteries can withstand several drops from heights of up to 2 metres without suffering internal or critical external damage that would otherwise render them unusable.
BLUSHAPE lithium ion battery cells are packaged in a meticulously designed and reinforced modular cage.
All the metal interconnections and the electronic BMS board are integrated with the cells, making a single core with no wiring.
The metal, cell-to-cell tabs have been thickened, using lower resistance alloy for improved welding strength and superior electrical conductivity.
D-tap sockets are modularly deployed on each pack side and externally protected with snap-on rubber caps.
Rock solid construction
The external 'V-Bracket' is attached to the inner core through the bottom of the casing by means of a reinforced metal plate.
The outer battery pack shell wraps the inner core, clamping it with no less than 8 perimeter screws.
A coloured rubber gasket is sandwiched between the outer shells to improve water resistance as well as giving a smarter appearance.
Superior resin construction
The outer shells are constructed of 4mm automotive-grade plastic resin, featuring unparalleled toughness and impact resistance, even at low temperatures.
IP54 certified
The superior GRANITE construction features an outer shell and insulation with IP54 certification, guaranteeing protection and safe operation against dust and water damage.
Improved longevity
The GRANITE battery system as a whole benefits from its superior robustness because of the reduced risk of internal disconnection or malfunction caused by unexpected crashes; thus extending the expected lifespan of each pack.
---
A recent addition to the range offered by MTF is the CONTACT COVER, now included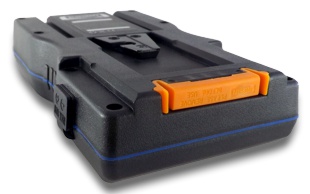 on every BLUESHAPE V-mount battery, giving ultimate protection against short-circuit of the contacts. This new cover does exactly what it says and makes it virtually impossible for a short between the terminals to occur during transport.
---
GRANITE WIFI SYSTEM: Control your battery fleet on the field
BLUESHAPE's GRANITE LINK Wi-Fi connectivity allows for remote battery monitoring and control, further enhancing convenience to users. Every GRANITE TWO and GRANITE MINI battery pack now features Wi-Fi connectivity that transmits battery data
in real time.
Operators, camera assistants or technical directors can now easily monitor the current state of batteries in close proximity without having to physically press buttons to check on the battery body. To further this convenience, multiple batteries can be monitored simultaneously from any single iOS or Android device.
Additional features via the new mobile application allow users to identify, lock, unlock and connect to different networks. An innovative 'Rental Mode' is also now available in order to limit the period of use when batteries are being hired. See more about the Wi-Fi capabilities of the GRANITE LINK enabled products from BLUESHAPE and MTF.
---
GRANITE MINI: Small form – high capacity power solutions
The new high-power GRANITE MINI V-Lock batteries are best suited for small form factor cameras or compact/portable lights with a high current draw. Take a closer look at this range of mini marvels.
---
PWS RUGGED: An all-new, all-in-one bank point power station, charger and backup solution
This new rugged case solution from BLUESHAPE is ideal for field production. Offering capacity for up to four 'hot-swappable' batteries, the PWS Rugged also produces three concurrent output options; 48V @ 560W, 28V @ 560W and 14V @340W.
The case contains an LCD monitor to enable the user to simply check the status of any battery, also houses additional USB ports and is IP65 rated. See more about the PWS RUGGED.
---
FLIGHT CASE: Innovation in air travel
BLUESHAPE now offers an innovative solution for greater convenience and s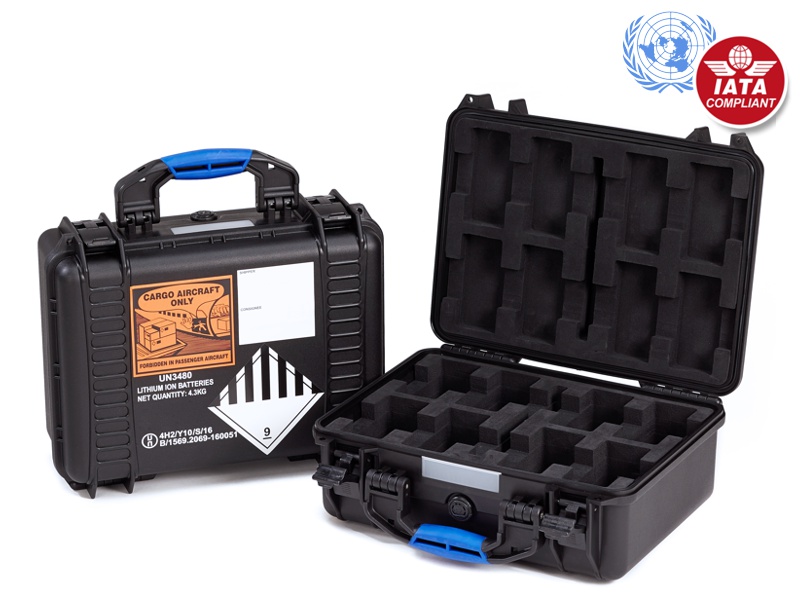 afety when travelling or shipping lithium-ion batteries greater than 100Wh by air.
These battery flight cases are the very first UN certified solution in the video industry for shipping batteries and are fully IATA compliant. See more about the BLUESPACE Flight Case, available from MTF Specialist Broadcast Services.
---
Mike Tapa, Managing Director at MTF Services said: "The team at MTF have been the proud suppliers of BLUESHAPE power solutions for a long time now. We pride ourselves on working with the leading brands in our industry, in terms of quality and innovation, and BLUESHAPE are a clear example of this."

See the full range of products and services available from MTF Broadcast Services.