New accessories announced for the flowtech tripod system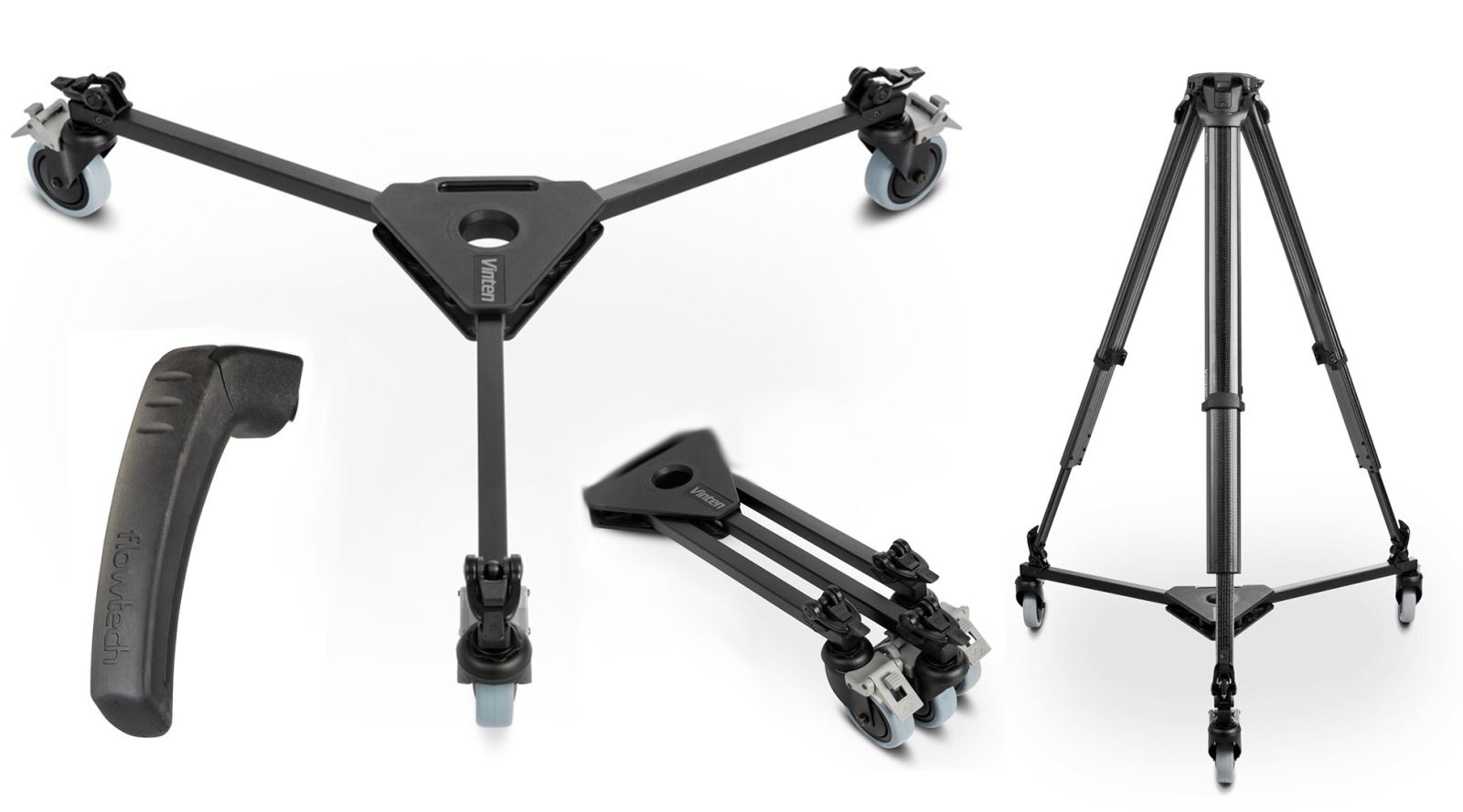 Sachtler and GTC sponsor Vinten, both Vitec Group brands, have announced two optional accessories for the popular new flowtech 75 tripod – a detachable carry handle and a compact, lightweight dolly.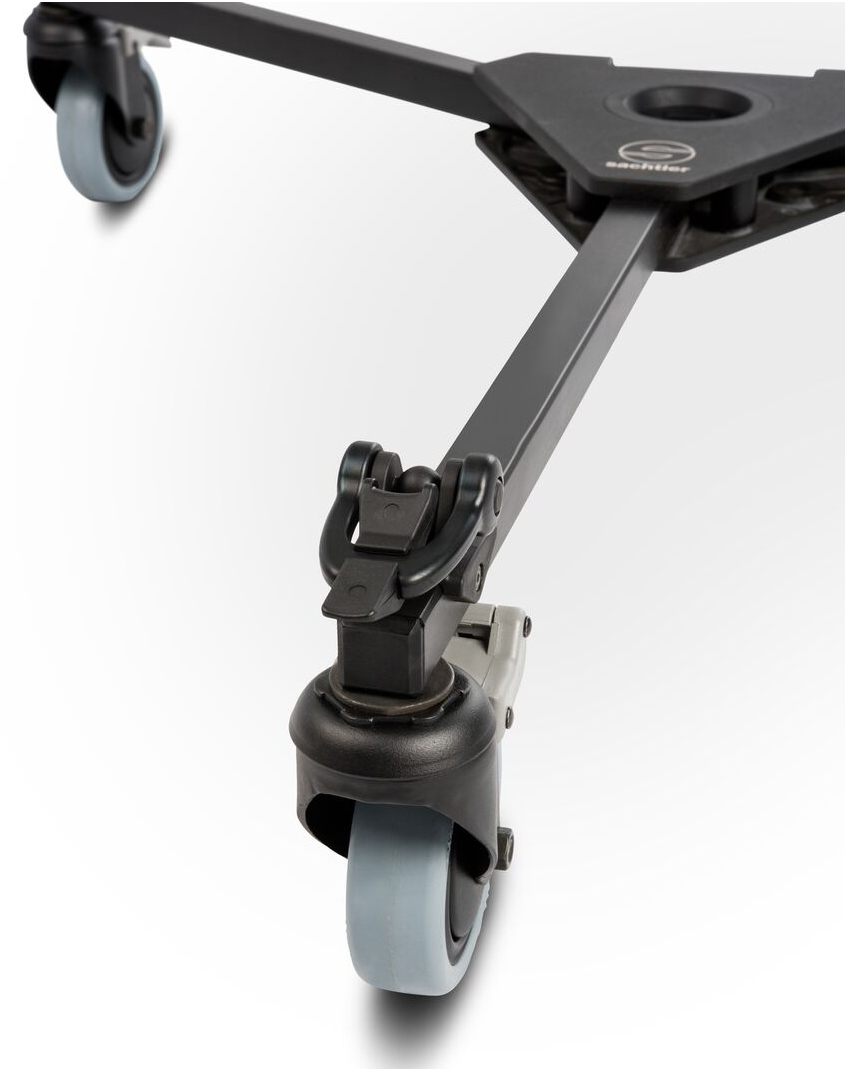 The flowtech 75 dolly features an integral carry handle and foot-operated brakes for smooth and easy operation, and its foldable design allows it to collapse to a compact and easy-to-transport unit. Weighing in at just 4.7kg, the dolly can support a payload of 40kg and a build radius of 53cm.
The new flowtech 75 carry handle allows customers to carry their flowtech system securely in one hand and attaches easily to one of the three flowtech accessory docks, making the tripod even more versatile and portable than ever.

The Vitec Group is delighted with how quickly the flowtech system has caught on. Tobias Keuthen, Director of Global Product Marketing Management for Vitec Group, says:
"flowtech is on fire because it fills a niche in the image-creation industry for a tripod that truly transforms the way camera operators work. With flowtech, we've thought of every detail of the camera operator's workflow, and we've created a tripod solution that is far easier to use and more versatile than ever before."
The design of flowtech offers a set of two-stage carbon-fibre tripod legs with an easy-to-remove mid-level spreader, rubber feet and a payload capacity of 20kg (4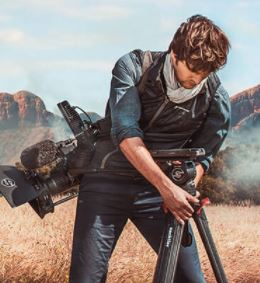 4lb). Quick-release brakes located at the top of the tripod enable all the legs to be deployed simultaneously and adjust automatically to the ground's surface. A unique hinge-lock mechanism allows users to capture extremely low, ground-level shots, removing the need to bring a second set of "baby legs" to each shoot. The exceptional torsional stiffness of flowtech ensures that the tripod will not twist during camera-panning movements, an extremely important consideration in all motion picture productions.
The flowtech 75 tripod is compatible with all major 75-millimetre fluid heads and is an ideal companion for digital cinema cameras such as the Sony PXW-FS7, Blackmagic URSA Mini, and Canon Mark II..
More information on flowtech is available at www.flowtech-tripod.com – and you will be able to read a GTC user test review in the forthcoming spring issue of Zerb.