New ARRI LED profiles from ARRI and 6 ways to light faces for livestream
New LED profiles available from ARRI
ARRI is providing the grandMA2 profiles, ETC eos profiles and GDTF files for LED fixtures including the L-Series C versions, SkyPanel C version and Orbiter.
Enhanced features include a more user-friendly effect, light source matching and gel selection labelling approach, the ability for entry of a CCT value in Kelvin and a new 3200K default setting across the product line.
Not sure which colour mode you will need? Try the new Ultimate Mode profiles and switch between them with RDM from the comfort of your desk.
---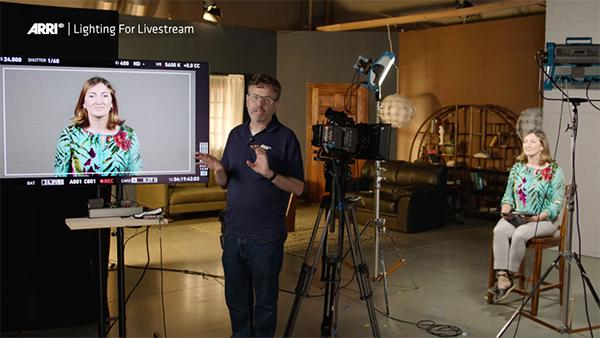 ARRI Tech Talk Live:
6 ways to light faces for livestream
Art Adams, DoP and ARRI's lLens Specialist demonstrates six lighting techniques to light faces using just two SkyPanel S30-C fixtures. See how lighting changes depending on the placement, colour, intensity, diffusion and bounce.