New products from Polecam will be at IBC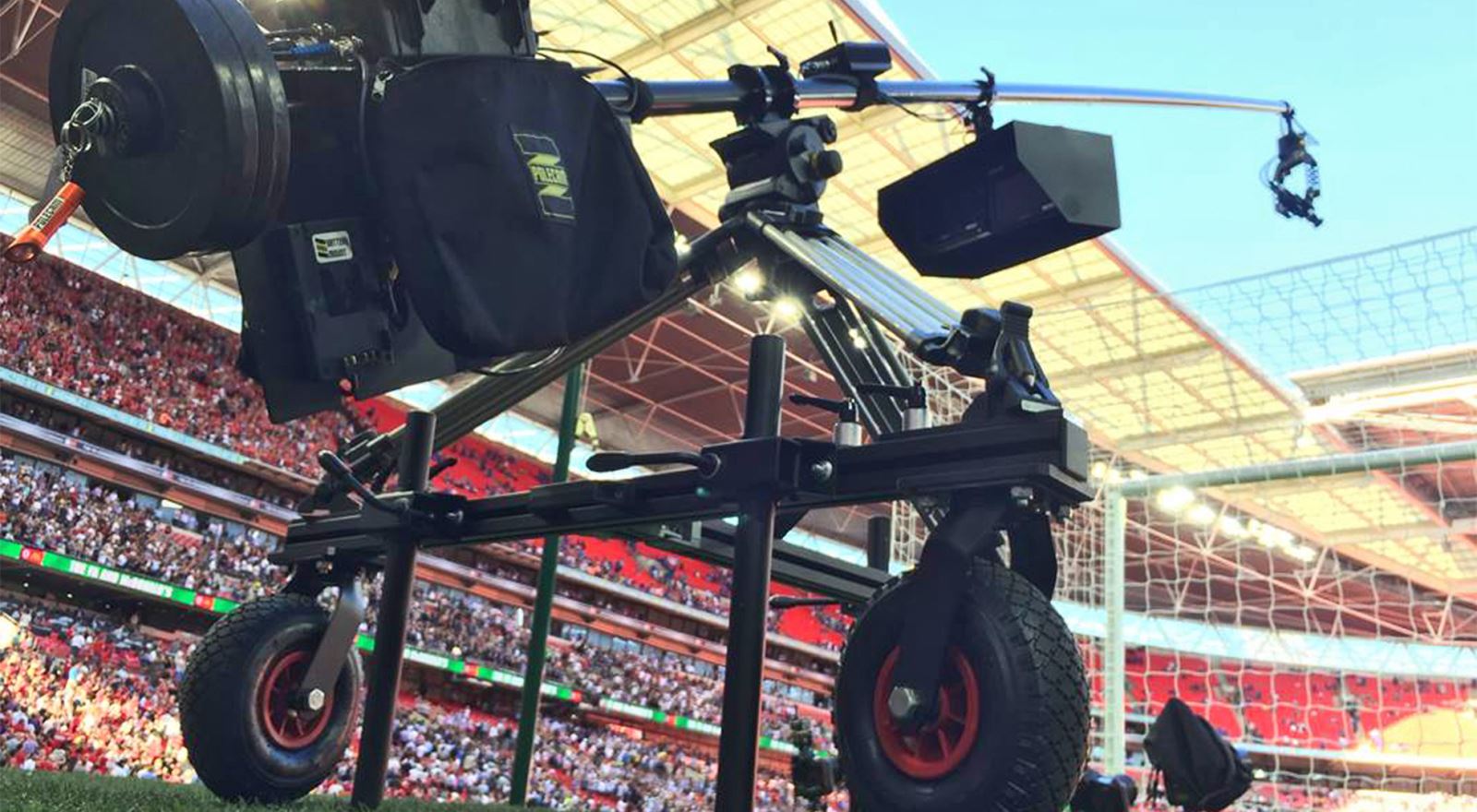 At IBC 2016 Polecam Systems will show the latest Polecam rigs and new innovations and products, including the global launch of Autopod, a remotely operated programmable elevation unit for rigs, remote heads and cameras (see right), and also a new cross terrain dolly (see above).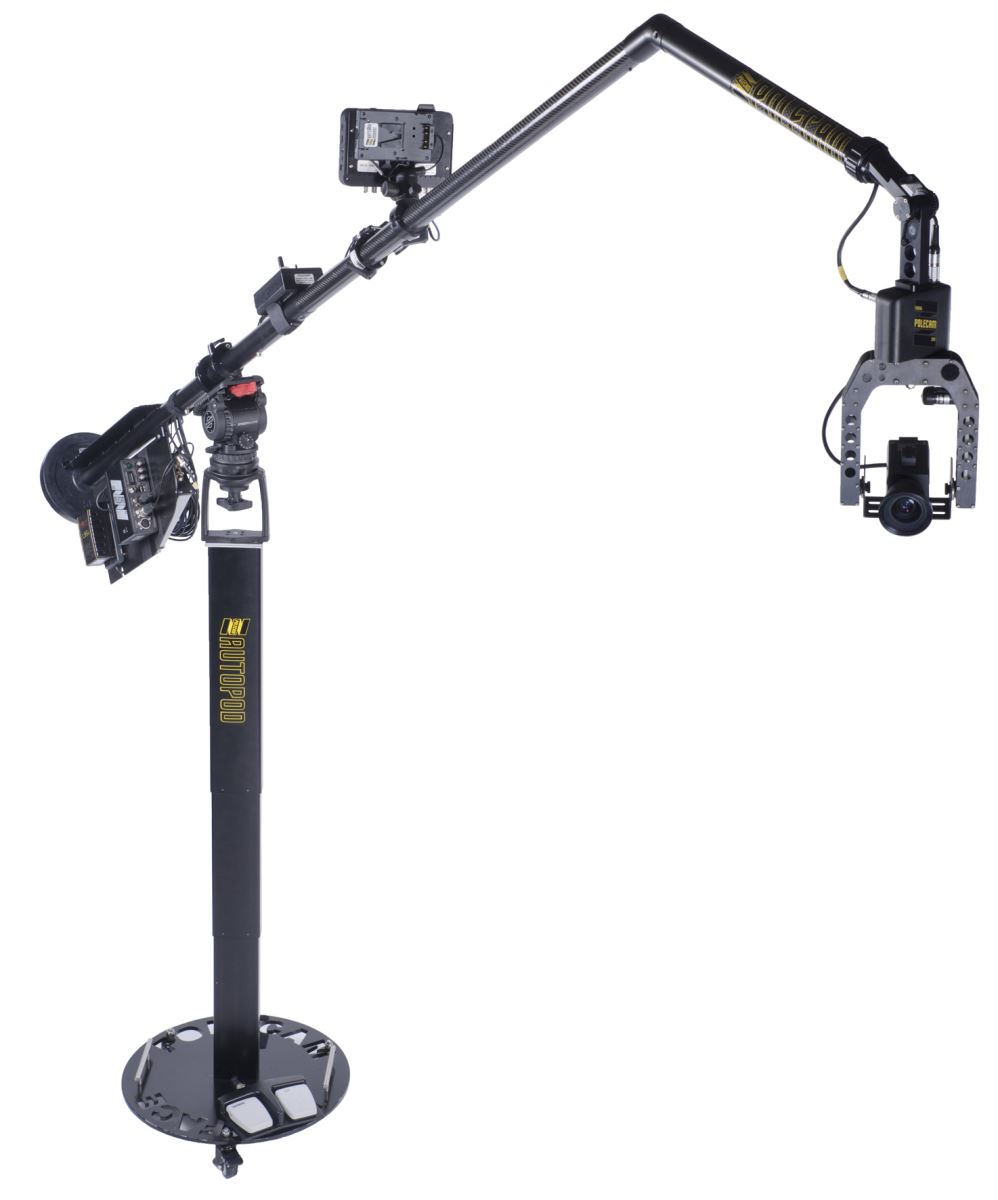 The new Autopod model features a lightweight base, a custom foam flight case and other enhancements. Polecam Systems are so excited about Autopod that they've given it its own stand on the Polecam booth. Full details and videos at www.polecam.com/autopod
Other new products
Cross terrain dolly
– allows you to move your Polecam or other camera rig across gravel paths and fields. Polecam is lightweight and single operator, and can be moved quickly and easily from one place to another; however, normal small dolly wheels won't cope with fields and other bumpy places (see main image above).
New UHD quality 0.7 w/a adapter
– for the Fujinon TF4-XA1 (4mm) UHD lens making it into the much wanted 2.8mm lens. Details at www.polecam.com/07x-wide-angle-adaptor
Improved Ronin head adapter
– for Polecam rigs (not just for Ronin and Ronin-M but also MoVi and ShadowCam). Polecam is well known for its versatility and the ability to get unique shots and moves. Adding a gimbal at the top opens up new creative opportunities and capabilities. It's already enabled several Polecam owner-operators to shoot using the Ronin/M loaded with a Toshiba IK-HD minicam and the Fujinon XT17 17x zoom lens, even in windy environments.
New-style FishFace underwater camera housing
– as used in major international aquatic events – fits Toshiba minicams or Antelope Pico ultra slo mo minicam (all available from Polecam Systems).
The Polecam RCP
– has been updated for the Toshiba IK-HD5 and the IK-4K minicams. Control up to 6 cameras from the one panel saving on valuable space.
Minicams
As the appointed Centre of Excellence for Toshiba Europe, Polecam will be showing the latest 4K and HD minicams available and the perfect partners in UHD Prime and HD Zoom lens capabilities from Fujinon and Resolve Optics, including the Fujinon TF4XA-1 prime UHD lens, Fujinon XT17SX4 and Resolve Z10, both with powered zoom and control providing 17x and 10x zoom respectively. Polecam will happily fly the Sony A7S MK II, FS7, F5/55 cameras, along with many other leading manufacturers - Black Magic Design, Canon, Panasonic, RED and more…
The Antelope Camera Systems PICO high speed ultra-motion minicam will be on show with its dedicated FishFace underwater housing and new lens drive. The PICO minicam is capable of producing stunning ultra slow motion HD footage up to 350fps and can be mounted on a Polecam to give stunning ultra Slo-Mo POV both above and below water.
IBC 2016
Steffan Hewitt and Stephen Rutherford from the UK team will be there, along with a number of top Polecam owner operators, any of whom will be happy to answer all your questions and demonstrate the equipment. It's also an opportunity to get hands-on with Polecam.
See more: www.polecam.com
Polecam at IBC 2016: Stand: 10C 49