New Cartoni products to launch at NAB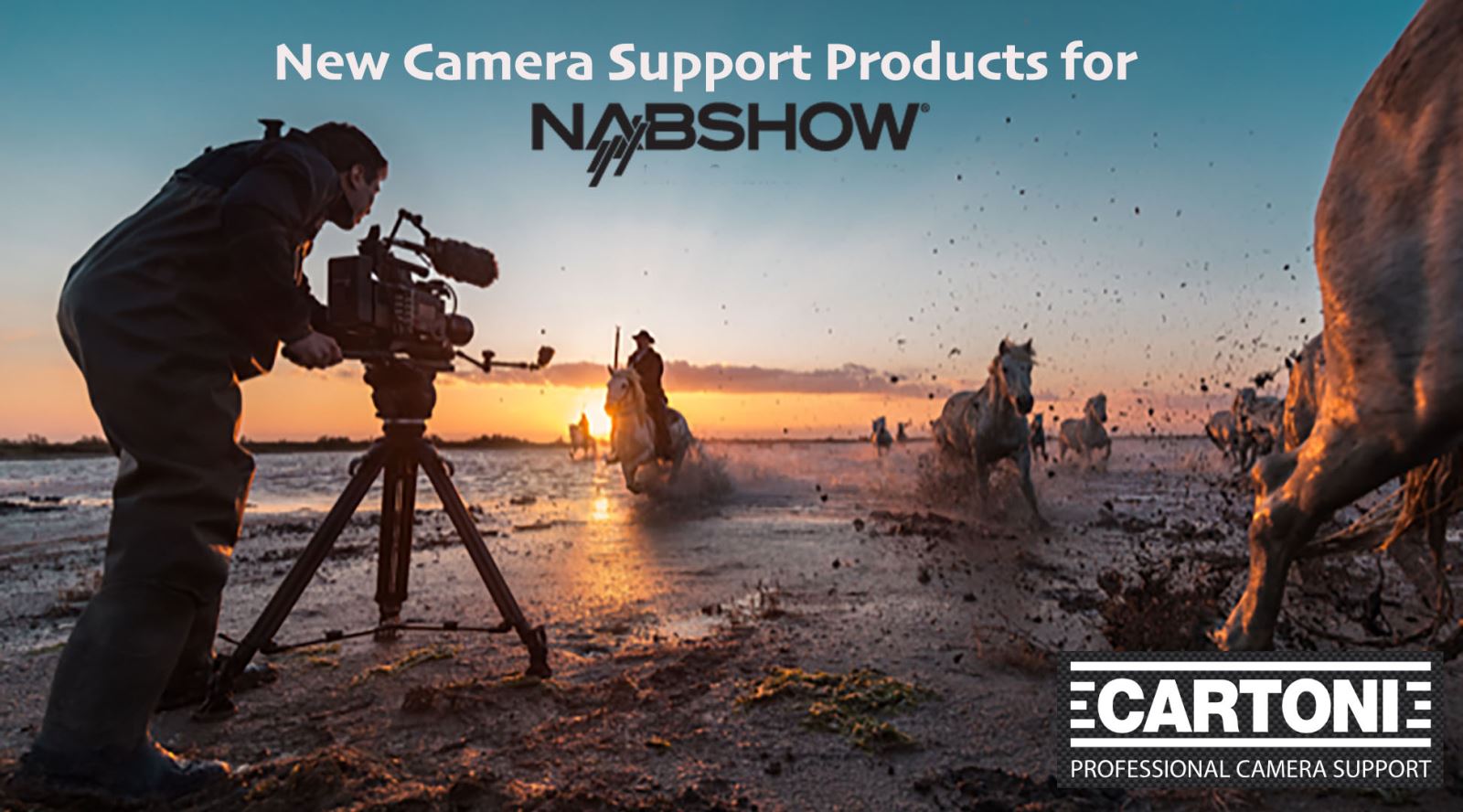 COMPETITION
Win an SDS Tripod system with FOCUS fluid head
From April 8 – June 8, 2019, Cartoni users are invited to submit in-use pictures or a short video showcasing how Cartoni heads and tripods support their passion.
Judges will select five finalists and feature the photos and videos across social media and invite the public to vote on the top three winners. Winners will receive an SDS Tripod system with FOCUS fluid head and have the opportunity to test and get a first look at upcoming Cartoni product launches.
For full contest terms and conditions, please visit https://inside.cartoni.com/sds-tripod
For more information on the SDS Tripod, join Cartoni at NAB 2019, Booth C9020 (Central Hall). Register for free by using code LV2933
---
New Sports 200 heavy-duty tripod legs
Cartoni is proud to announce the launch of the new Sports 200 heavy-duty tripod legs at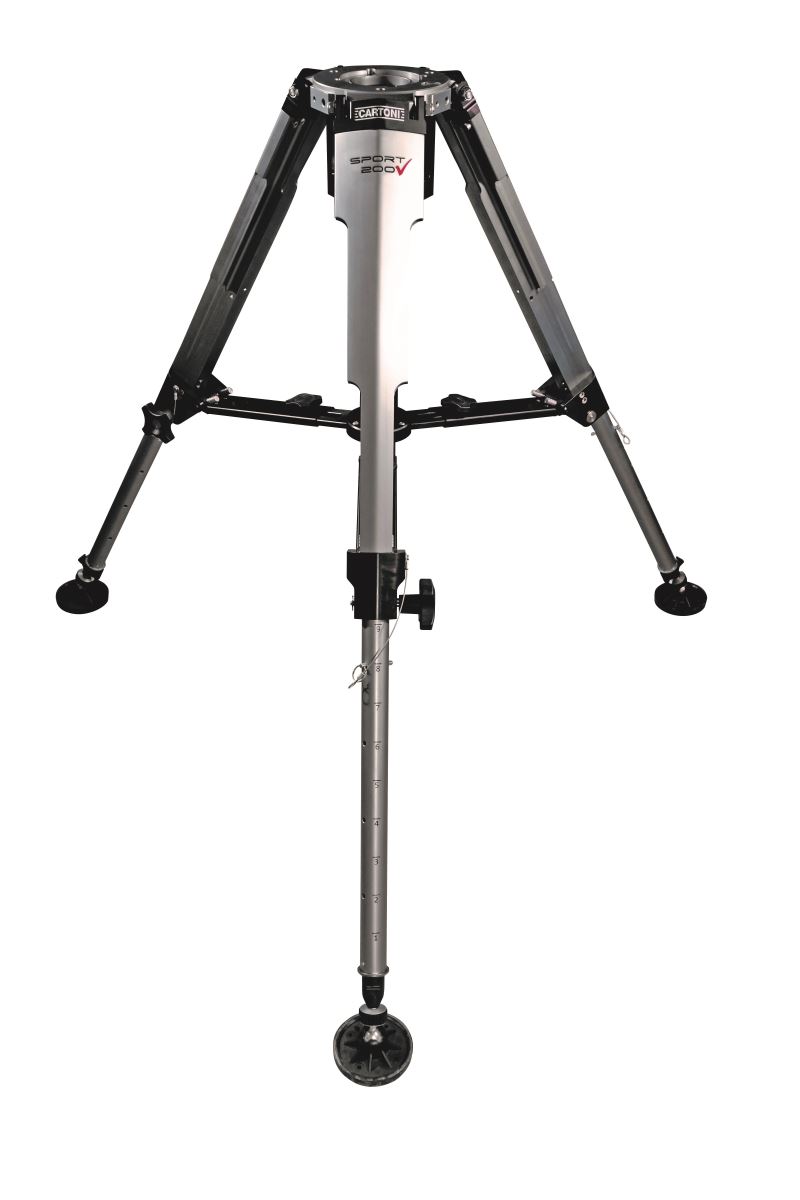 NAB 2019 (Central Hall, Booth C9020). The new Sports 200 is a revolutionary set of tripod legs, designed specifically to meet the rigorous demands of sports and outside broadcast (OB) production. It continues Cartoni's legacy of delivering cutting-edge solutions for content creators.

"It features an extremely innovative aluminum profile and angular structure, which gives camera operators a sturdiness you simply cannot get from standard tripod tubes. The rigidity allows camera operators to be extremely precise in their movements – from whip pans to tracking players or objects," explains Elisabetta Cartoni, President and CEO of Cartoni.

The new Sports 200 is built with duralumin as used in the aircraft industry and offers outstanding torsional rigidity with camera packages, up to 200kg (441lbs), in all possible large camera/lens configuration. Its innovative profile is angled and shaped to ensure maximum strength while weighing only 10.5 kg (23lbs). Designed to withstand even the harshest weather conditions, the Sports 200 can endure severe weather conditions, rain, dust, moisture, and extreme temperatures.

Built with the camera operator in mind, the Sports 200 features a center brace and a telescopic mid-level spreader that is equipped with a truss structure that ensures stability in any environment.
Set up is fast and comfortable. Each leg features positive rotary locking knobs and safety pins while the bubble level is located on the side of the platform for easy use. The Sports 200 also features both a spiked foot for soft terrains and a pivoting rubber pad for flat surfaces. Simply twist the rubber pad to reveal the spiked foot.
The Sports 200 accepts classic Mitchell flat base heads and the four standard bolts. It is seamlessly compatible with all competitor heads, as well as the Cartoni HD Dolly and HD floor spreader.
The new Sports 200 comes with a best-in-class five-year warranty but thanks to Italian engineering, you might never need it!
---
The new Steering P70 Pedestal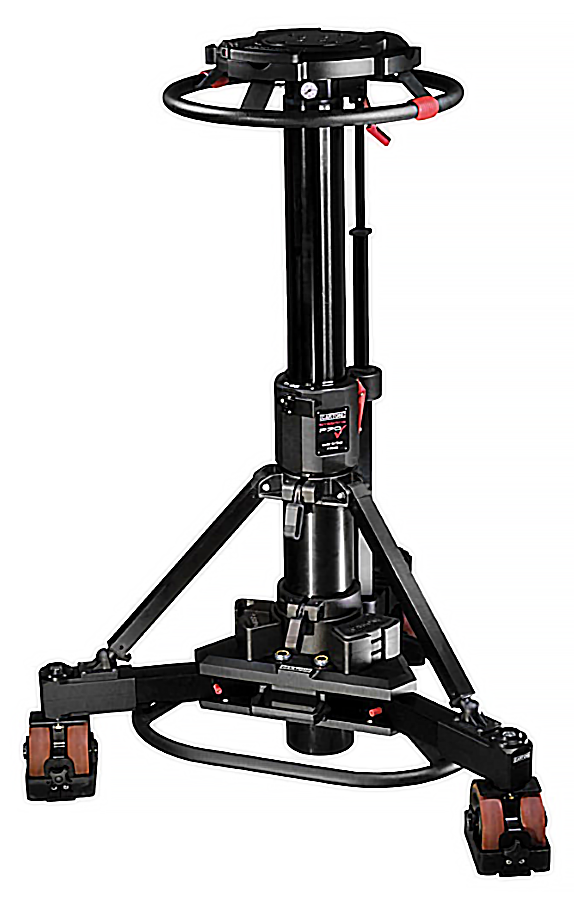 GTC sponsor Cartoni, the Italian leader in premium camera supports for the broadcast, film and pro video industries, is proud to announce the launch of the new lightweight Steering P70 Pedestal at NAB 2019.
With remarkably smooth performance and the ability to handle camera packages up to 75kg (165lb), the new Steering P70 Pedestal is the most competitively priced crabbing pedestal in its class, offering the highest up-to-date technology for the money. It continues Cartoni's legacy of delivering cutting-edge solutions for content creators.
Like all Cartoni pedestals, the new Steering P70 Pedestal comes with a best-in-class five-year warranty but thanks to Italian engineering, you might never need it!
---
CBT Systems choose Cartoni for Las Vegas' new e-Sports arena
For over two decades, San Diego-based CBT Systems, a video production and broadcast integrator has built studios and launched some of the biggest brands you can think of from the NFL Network and MLB Network to the YouTube production studios around the world as well as Facebook's television studios. Now, the broadcast integrator has added another high-profile brand to its list of credits, Las Vegas' new HyperX e-Sports arena, a 30,000 square foot entertainment facility located in the Las Vegas Luxor Hotel.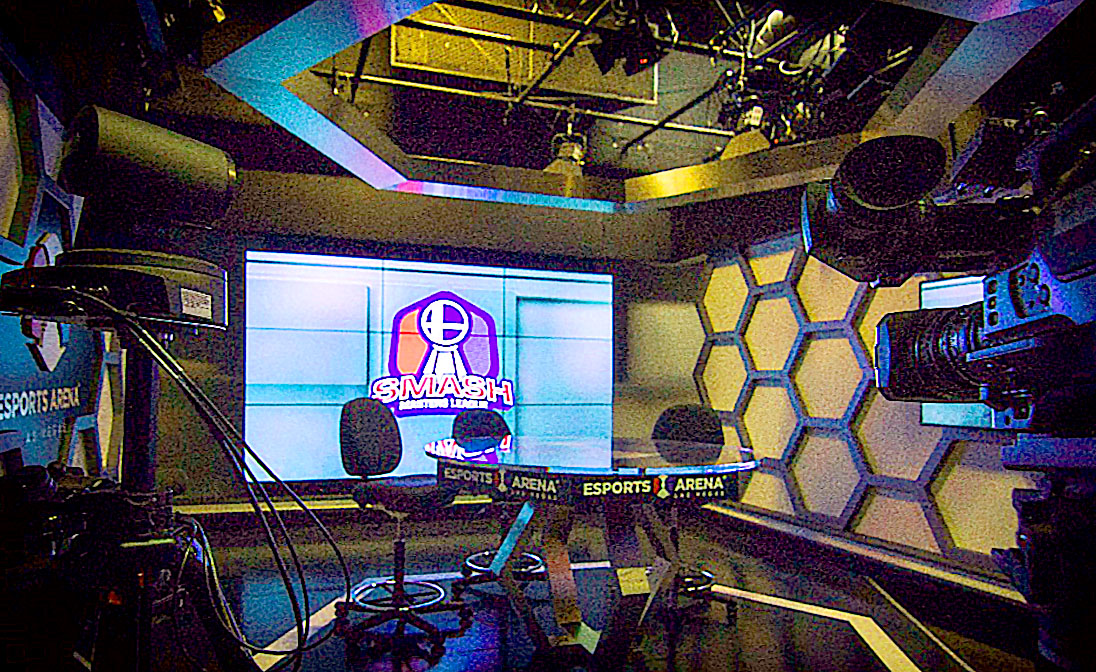 To accommodate the studio and live-production areas, CBT Systems outfitted the new HyperX eSports Arena with a range of Cartoni camera supports, including three Cartoni P20 pedestals with Focus 22 heads outfitted with Sony cameras and Canon lenses, a Focus 18 tripod system as well as six Cartoni PTZ tripods.
Darrell Wenhardt, President of CBT Systems, explained:
"We chose Cartoni for two reasons. One is because of the high quality and reliability of the equipment, and number two is because of the incredible service. Of all the major manufacturers out there for camera support equipment, whether it's Sachtler, Vinten, nobody across the country can give you the personalized service and support that you get with the Cartoni product.
Full story: www.cartoni.com/news/cbt-systems-choose-cartoni-las-vegas-esports-arena
---
Cartoni Professional Camera Support Systems