New from Canon – the XF705 Professional Camcorder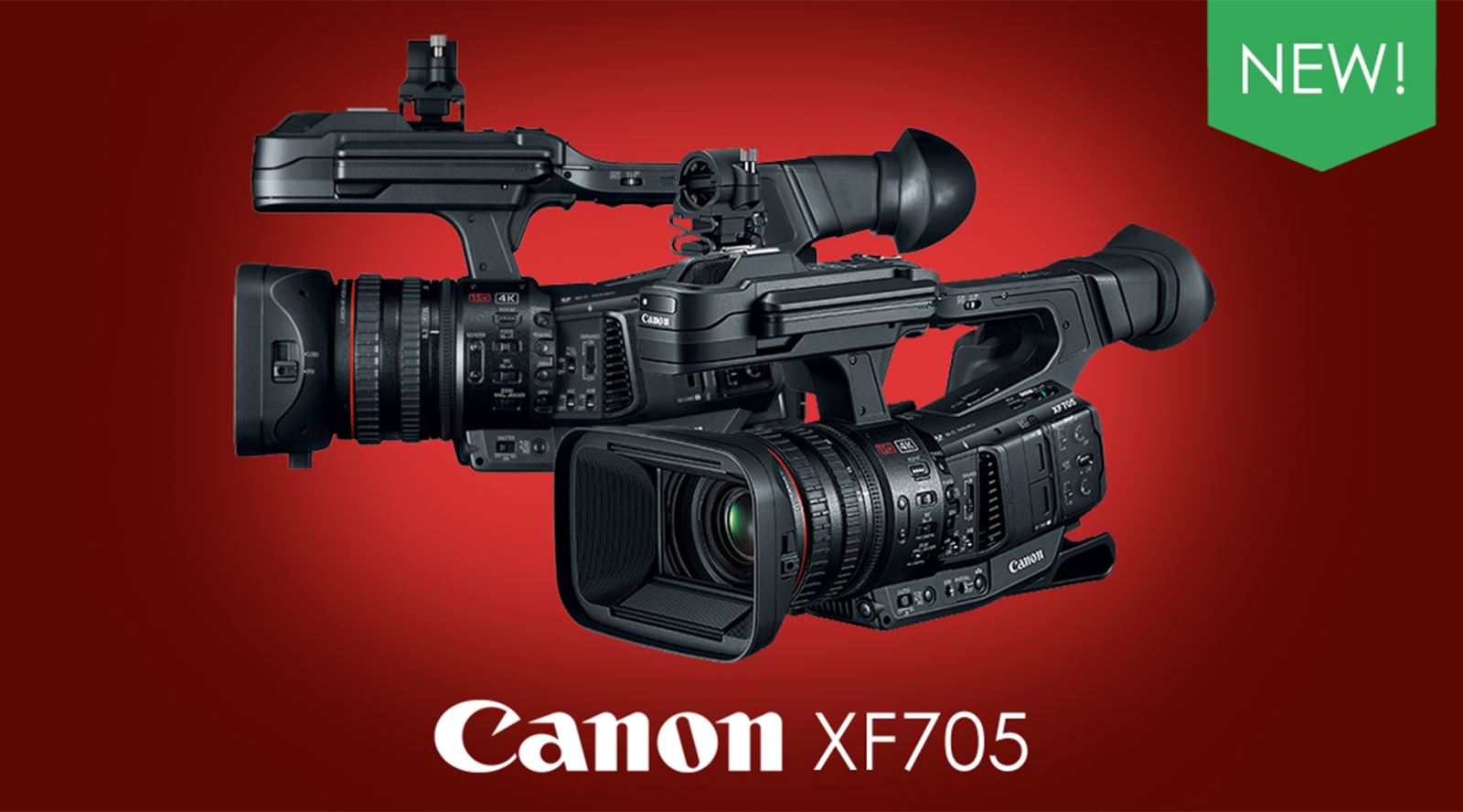 The new Canon XF705 Professional Camcorder
The XF705 Professional Camcorder offers an outstanding combination of 4K UHD image quality, features and functionality in a compact, portable design ideally suited for news gathering, outdoor events, sports and documentary production.
---
15x Optical 4K UHD zoom lens with 5-Axis optical Iimage stabilization
The XF705 Professional Camcorder incorporates a Canon 4K video lens that leverages proprietary Canon optical technologies derived from years of experience in developing Cinema, Broadcast and EF-series lenses.
---
1.0-inch 4K UHD CMOS image sensor
The XF705 Professional Camcorder features a Canon 1.0-inch 4K UHD CMOS image sensor, capable of 4K UHD video capture at 60p and slow motion recording up to 120fps in Full HD, making the camcorder a strong contender for professional productions, ENG applications and more.
---
Dual DIGIC DV 6 image processors
The XF705 Professional Camcorder incorporates Canon's dual DIGIC DV 6 image processors. This advanced core technology component provides the image-processing power and speed that enables features such as 4K UHD video acquisition, image stabilization, slow and fast motion recording and precise Dual Pixel CMOS AF.
---
Canon Log 3
Designed with creative post-processing in mind, Canon Log 3 is a gamma designed for simple grading at a deep level for toning up dark areas and adjusting colour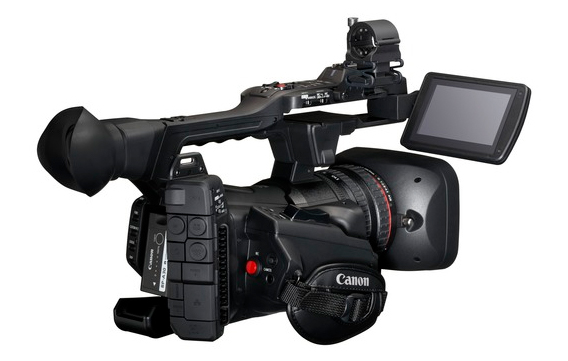 tone/gradation to make noise less noticeable. By shooting in Canon Log 3, users can manipulate the information that's recorded, from dark areas to highlights. This makes the range for colour grading wider and enables video to be produced with generous latitude that couldn't be reproduced with video gammas. Simple previews can also be performed on-site with Look-Up Table (LUT) accuracy.
---
Canon XF705 – up to speed