New from Rosco: Roscotex Egg Crate Butterflies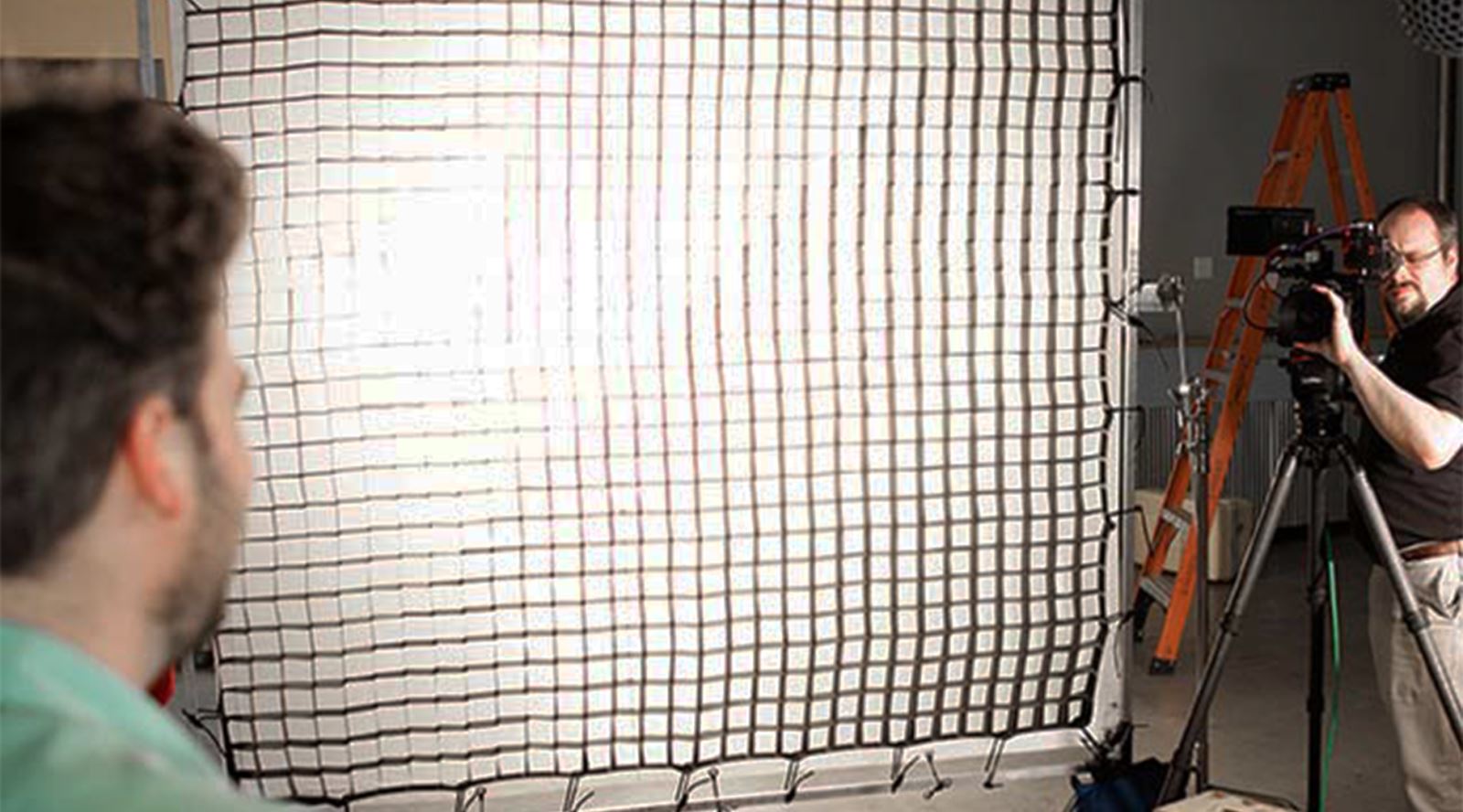 Big Light = Big Spill
Control it with the new Roscotex Egg Crate Butterflies
Film-makers love using large panels of diffusion to create large sources of soft light. The drawback though is that these large, diffused sources also create a substantial amount of light spill. Roscotex Egg Crate Butterflies allow film-makers to easily control that spill - without significant man-hours spen manipulating flags and floppies.
Available in 40° and 50° configurations, Roscotex Egg Crate Butterflies are manufactured using a flexible, light-absorbing fabric that, thanks to their unique, sag-resistant design and construction, offers film-makers superb beam control in any direction - even horizontally.
Roscotex Egg Crate Butterflies are stocked on the shelf in standard frame sizes or can be built to custom sizes as needed. See more.