New Fujinon PL 20-120mm Cabrio lens to be introduced at NAB 2016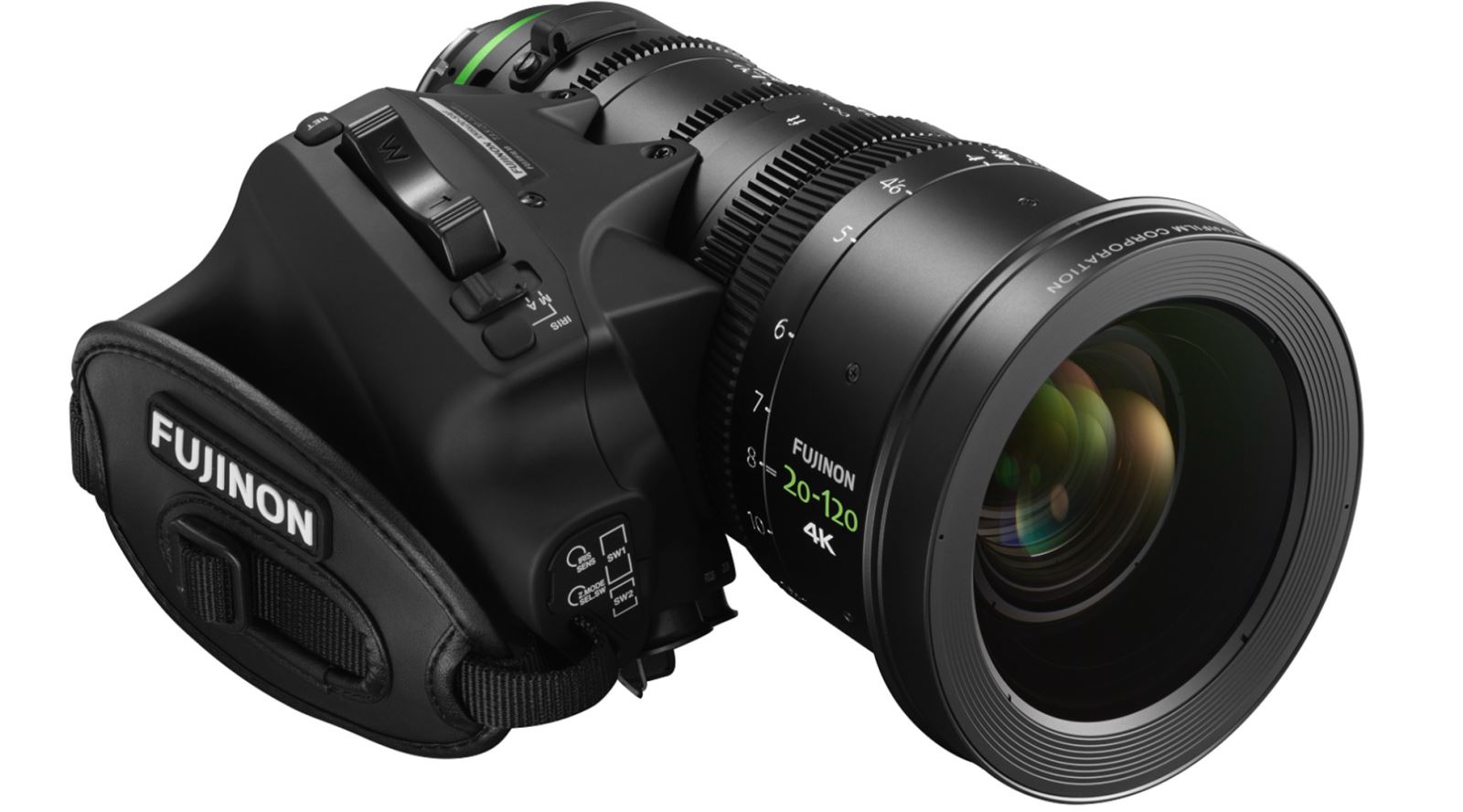 At the upcoming NAB Show, the Optical Devices Division of GTC sponsors FUJIFILM (North America) will introduce the FUJINON Premier PL 20–120mm Cabrio XK (XK6x20) zoom, destined to be the next 'go to' lens for cine operations big and small.
Designed for the video production and PL cine markets, the 20–120mm Cabrio features:
T stop of T3.5 end-to-end
20–120mm focal range
detachable servo drive unit, making it suitable for use as an ENG-style or standard PL lens
weight of just 2.9 kg
affordable price.
The new Cabrio can be seen along with the complete FUJINON lineup at Booth C7125 at the NAB Show from 16–21April at the Las Vegas Convention Center.
"This Cabrio XK zoom delivers precise optics, a consistent T stop of T3.5 throughout the entire focal length range, and smooth servo operations in a compact package – making it ideal for both run-and-gun and cinema-style shoots," said Thom Calabro, Director of Marketing and Product Development for the Optical Division of FUJIFILM. "Remove the detachable servo drive, and it can easily accept industry-standard cine motors and matte boxes. Whether you're from a film or video background, the PL 20-120mm Cabrio XK offers remarkable quality and unprecedented flexibility."
Shooting Super 35
The 20–120mm Cabrio XK covers a S35-sized sensor (Super 35 format) on a digital cinema-style camera. Calabro explained. "This new zoom lens ensures that the image captured will cover large sensors on the most popular PL cameras."
The lens is also fitted with a nine-blade iris to capture the most natural looking imagery possible. It comes equipped with all the lens data outputs that are required by today's cine-style shooters. "LDS and /i Tech metadata compatibility are very useful when you need to record the position information of zoom, iris, and focus for computer animation and similar postproduction operations," said Calabro. "The digital servo on this lens has 16-bit encoding, so operators can be assured that the lens data outputs are extremely accurate."
Two more pluses: The 20–120mm Cabrio XK can be controlled using cinema industry standard wireless controllers, as well as existing FUJINON wired units. Meanwhile, the zoom's barrel markings are luminous for visibility in dark shooting situations – a nice-to-have touch that reflects the company's understanding of real-life cinema shooting conditions. Distances are listed in feet or meters.
"The PL 20-120mm Cabrio XK offers a remarkable degree of optical precision and zoom performance in a robust, lightweight, and affordable package," concluded Calabro.