New Sony FX6 LUTs guide from Alister Chapman and FX6 overview on the Top-Teks site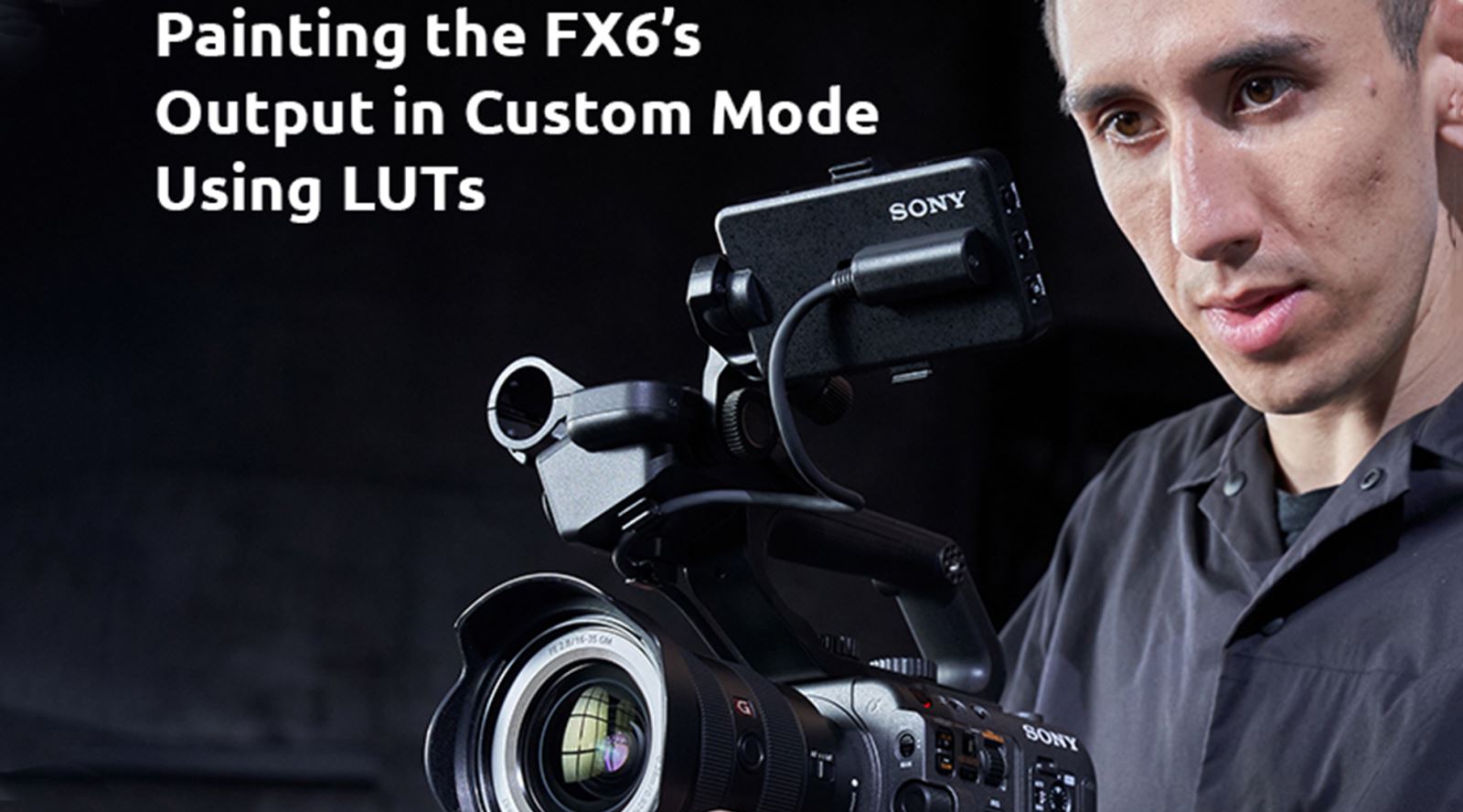 GTC sponsor Top-Teks has recently published a new guide to using LUTs with the FX6 camera by Sony expert Alister Chapman.
Alister explains:
The FX6 has two different shooting modes: Custom mode and CineEI. The CineEI mode is used when you want to shoot using S-Log3 and in this mode it is normal to add a LUT (Look Up Table) to the viewfinder image or the HDMI and SDI outputs to provide an approximation of how the graded footage will look and to help with assessing exposure.

But did you know that these very same LUTs can also be used in the cameras Custom mode to provide you with an almost unlimited range of different looks? These looks are then what the camera records, so no further grading is needed. In addition, it's even possible to further modify the look in-camera via the built-in paint settings. It's an incredibly powerful and useful tool and there is no other camera that I am aware of that offers similar capability.
To read the full article and find out how LUTs work and some different ways to use them with the FX6, visit the Top-Teks blog area (which, if you're not already familiar with it, is full of lots of interesting guides and reviews on both Sony and other products).
Also in the blog area is a useful video overview of the FX6 from GTC member Michael Sanders in conversation with Richard Lewis, Sony's Digital Cinematography Specialist in a special edition of his Camera Channel Podcast.
---
New at Top-Teks and ready to order are:
See more about the full Top-Teks range.