New KinoFlo products at IBC 2018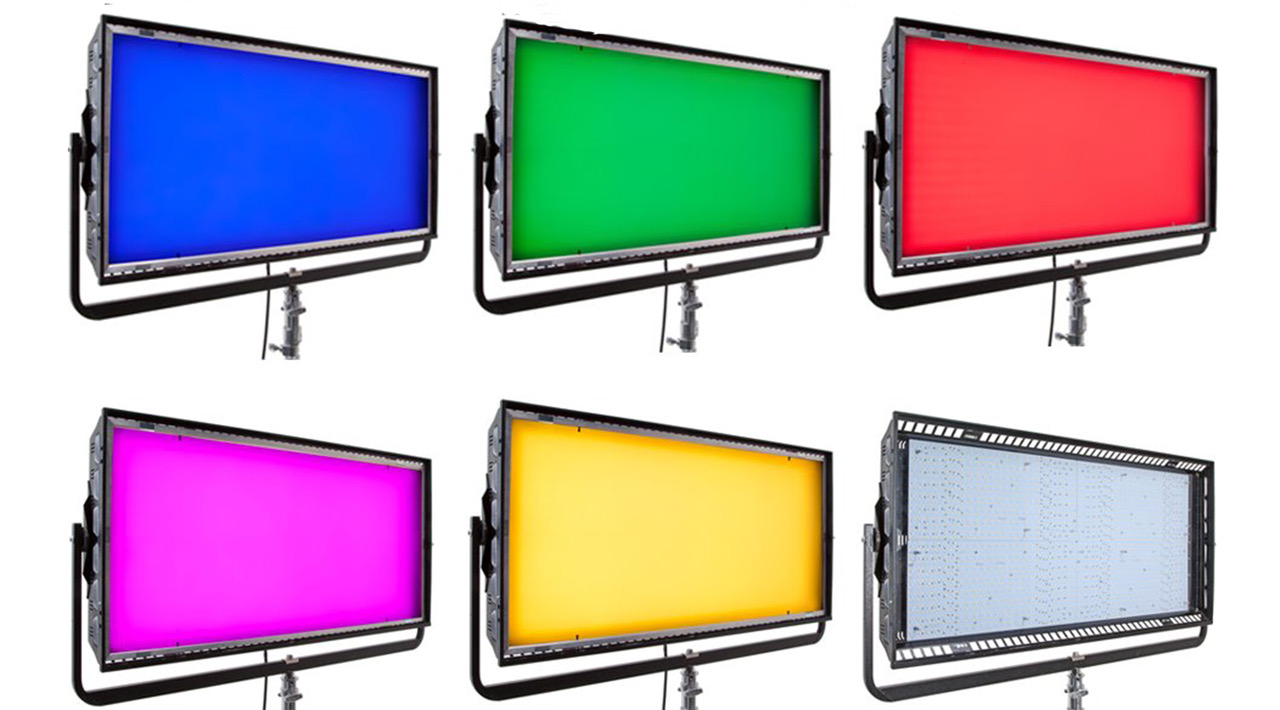 ---
New 4Bank, Double, Single LED Tube Systems
Kino Flo Lighting Systems will reveal True Match® LED 4Bank, Double and Single portable fixtures at IBC 2018. Following the debut of the FreeStyle LED Tube prototypes last winter, the new portable LED Kino Flo systems will be on display and available for purchase post IBC.
The FreeStyle LED Tubes display Kino Flo's award-winning True Match® white light and RGBWW color management system found in the FreeStyle 41, 31 and 21 LED portable systems, the Diva-Lite LED video field production lights, and the Celeb 850, 450, 450Q and 250 premium studio softlights.
On camera, FreeStyle LED 4Banks, Doubles, and Singles photograph with the same softness and subtle colour reproduction as the Celeb and Diva LED fixtures. In addition to the >96 photo rendering index, cinematographers will see the qualitative difference the new LED fixtures make when lighting faces up close o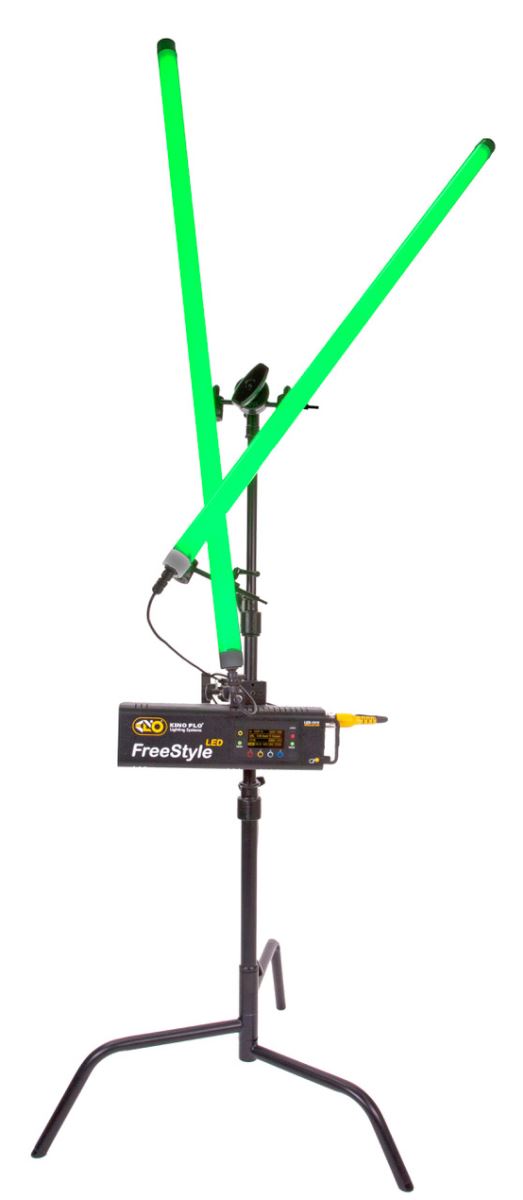 r large spaces from afar
Paired with a 4Bank, Double or Single fixture's light intensifying reflector, the tube projects soft light forward at a 100° beam angle at about the same light levels you'd get from a 1000W tungsten softlight. For set design work and lighting in tight areas, the individual FreeStyle LED tubes can be removed from their fixtures and operated as separate light elements. The fixtures, and bare tubes, are lightweight for taping up onto set walls and ceilings.
Outside its fixture, a bare tube glows like a traditional Kino Flo lamp, with light radiating on all sides. The lightweight tubes can be taped to a set wall, customized to form arrays in soft boxes or hung as "ladders" of light for illuminating stage backdrops. A narrow aluminum rail built into each LED lamp expands the mounting options for special lighting designs.
"We have reproduced the soft light quality of our T12 legacy fluorescents," said company president, Frieder Hochheim. "And we have continued to ensure the industry's best quality white light using our own RGBWW (5-emitter) LED's. The consistency of light quality across our product lines and over the years is a technical and artistic standard customers can rely on."
---
True Match Firmare 3.0
There is a True Match 3.0 lighting control firmware release with new special effects and dimming control features for Celeb, FreeStyle and Diva-Lite LEDs. Popular effects programmed by lighting board operators are now easily accessed on each controller's manual mode using the new 3.0 upgrade: "Candle", "Fire", "TV", "Police", "Lightening", "Paparazzi", "Pulse", "Scroll".
Special effects
Each effect comes with additional presets and controls to customize the lighting, for example, "Police" simulates an emergency vehicle flashing light. Five effect types in the Police menu offer variable looks; color patterns, sequences and amplitudes of brightness deliver bursts of blue, red and/or yellow flash patterns
The "TV" mode has three effects types: Movie, which changes color similar to the light changes in an average television movie; Music Video which approximates faster light action and intensity of colors; and Sports, which displays more saturated, high key colors found with outdoor events.
"Kino Flo has been out front with technology that's both effective and intuitive," said Frieder Hochheim, founder and president of Kino Flo Lighting Systems. "Our engineering and design team has always worked on producing the best color rendering soft light combined with fixtures and firmware that anticipate lighting solutions for professional image makers."
Dimming and color consistency
Kino Flo has further refined the dimming and color controls. Already the leader in smooth, flicker-free dimming systems, the new True Match firmware profile ensures colour compatibility from fixture to fixture even when light levels vary widely.
The industry has been asking for LED fixtures with a consistent, controlled dimming curve that doesn't affect the color saturation when moving between 100% and 1% light output. The latest firmware update to the Kino Flo LED fixtures establishes a new benchmark for consistency.
---
New L80 and L40 LED fixtures
Kino Flo Lighting Systems will also debut the new L80 and L40 LED Image fixtures. The new style Image LED fixtures appear outwardly like thousands of Image legacy fluorescent fixtures on sets around the world, but the L80 and L40 LED lights operate like Celeb, Diva-Lite and FreeStyle LEDs.
The company will also show off its new retrofit kits to convert legacy Image fluorescent fixtures into state of the art LED luminaires. Repurposing the legacy Image studio series products makes it easy and affordable for customers to transition their used inventory to the latest Kino Flo LED technology that comes standard on the company's LEDs.
"Over the past few years there has been growing interest in repurposing fixtures from fluorescent technology to LED designs," according to Kino Flo President and Founder, Frieder Hochheim. "So, we are offering a very competitive priced retrofit option alongside the new L80 and L40 complete fixtures; Kino Flo is proud to launch the new L80 and L40 LED fixtures during IBC 2018."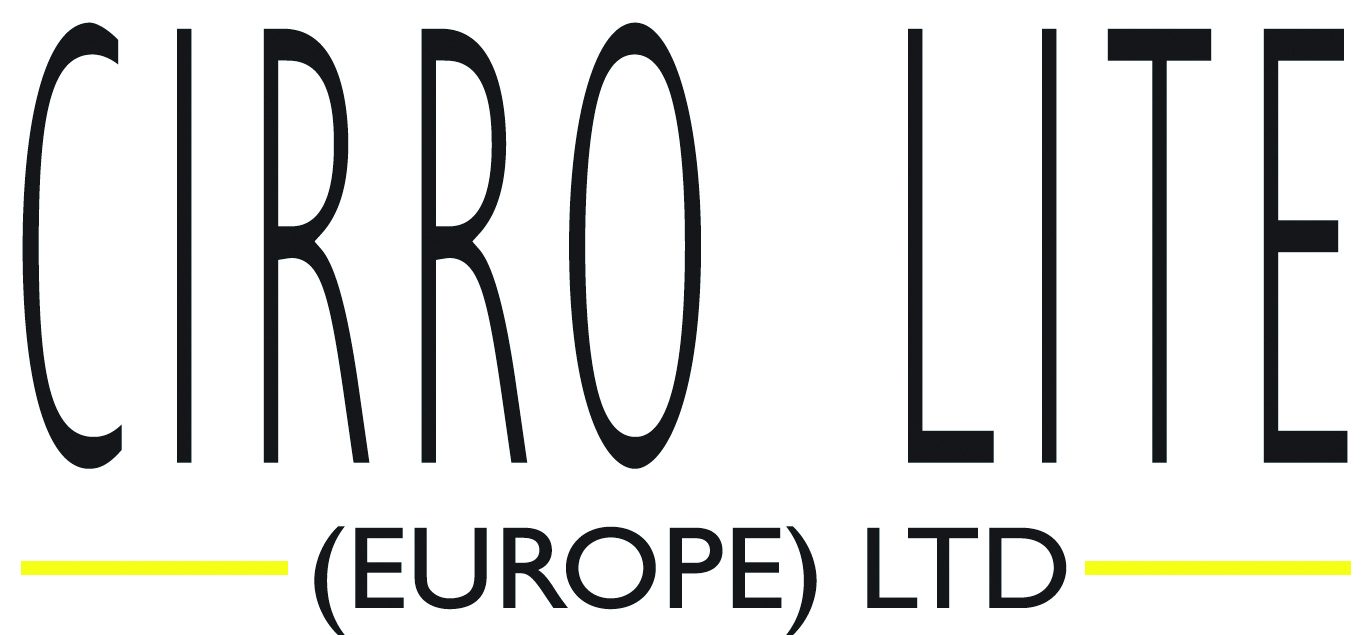 GTC sponsor Cirro Lite supplies Kino Flo products in the UK.
See more about Kino Flo: www.kinoflo.com and
Cirro Lite: www.cirrolite.com