New products from CoreSWX – available now from Holdan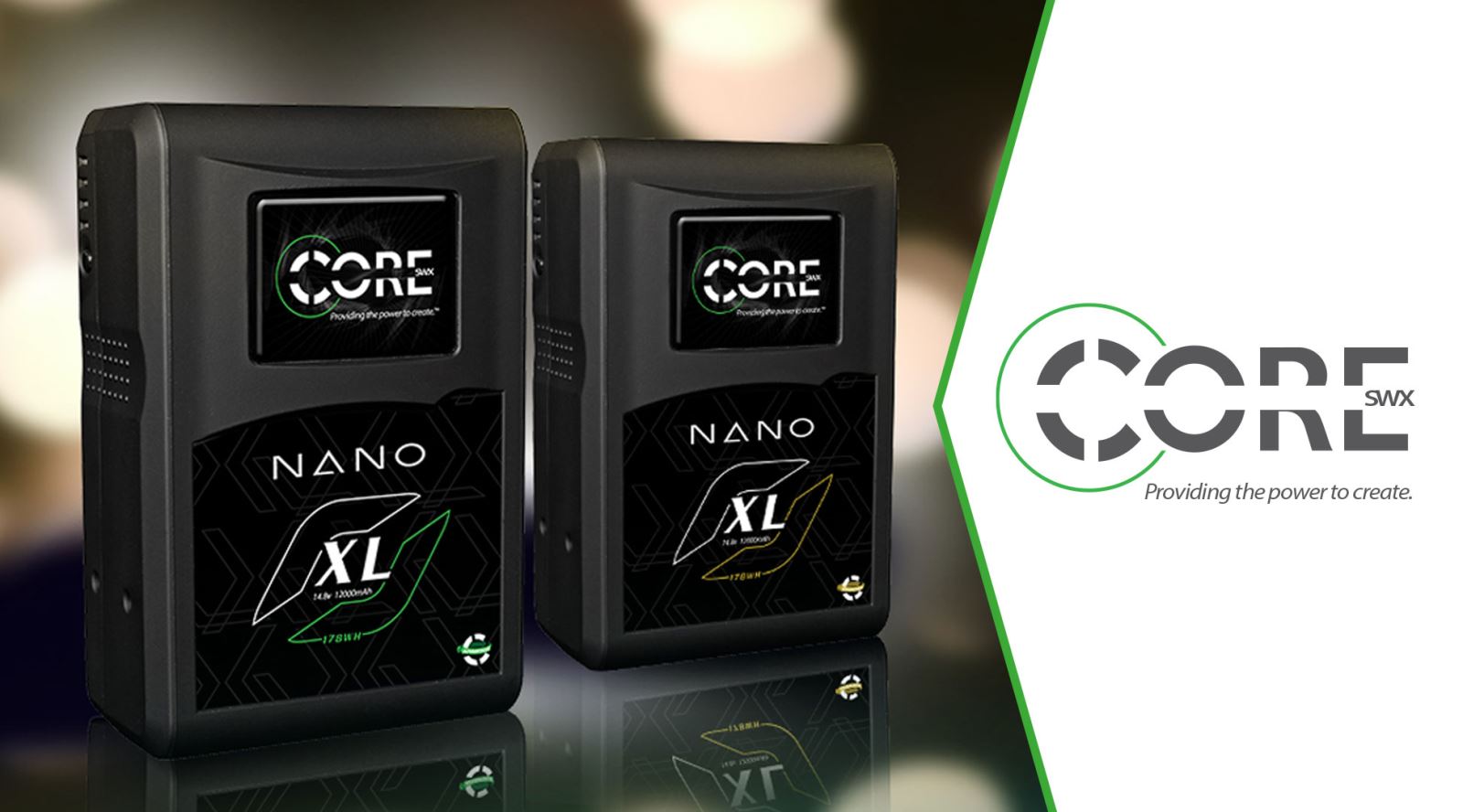 CoreSWX has announced some new and exciting products: a new micro hot-swap plate, a micro Sony FX6 plate and a NANO XL battery pack – and they're available now from GTC sponsor Holdan.
Micro Hotswap adapter
The microform factor Hotswap Shark-fin adapter is perfect to use with micro-style batteries such as the Nano-Micro packs. These plates mount directly to the existing V-mount or 3-stud plate on the camera and allow for continuous battery operation. Since the batteries aren't stacked on one another, you can easily remove the depleted battery while leaving the other battery connected so there is no downtime. For additional accessories, it's equipped with a PowerTap.
See the 3-stud version:
www.holdan.co.uk/Core+SWX/Micro+3Stud+Hotswap+Adapter
See the V-mount version:
www.holdan.co.uk/Core+SWX/Micro+VMt+Hotswap+Adapter
Nano XL batteries
The Core Nano series of Lithium-ion battery packs offer the first economical solution that is 'smart', allowing SMBUS/AN % data to present on the EVFs and LCDs of most industry cameras. At 14.8V, 178Wh capacity, and 10A load capability, the NANO XL packs are the perfect go-to for long runtimes even on power-hungry applications such as LED panels. They feature an onboard unregulated P-tap, which can be used to power most 12V DC devices, as well as doubling as a charge input port. The packs also include a 5V, 3A USB for powering/charging mobile devices, and a 4-LED power gauge to simply glance at the remaining runtime on the battery.
See the 3-stud version:
www.holdan.co.uk/Core+SWX/NANO+XL+3Stud
See the V-mount version:
www.holdan.co.uk/Core+SWX/NANO+XL+Vmt
Sony PXW-FX6 plate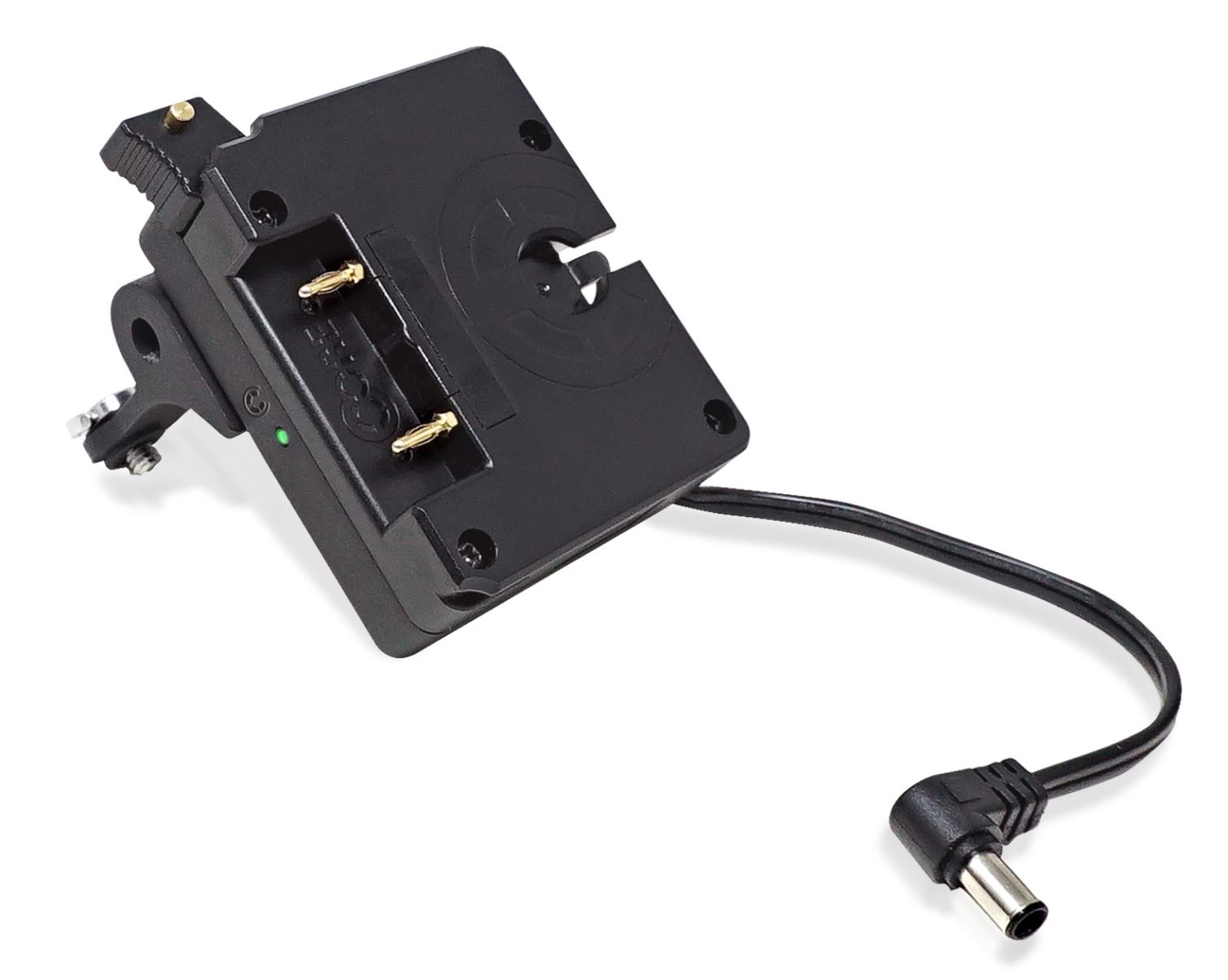 These milled aluminum plates mount directly to the back of the Sony PXW-FX6 by inserting into the battery slot of the camera while also attaching into the top of the camera (with included screw hardware) to provide a secure platform. It has a 19.5V DC output with a visual low-battery warning LED and a DC barrel input (OEM camera power supply) for hot-swapping between external and onboard power. Also, it's equipped with a PowerTap and USB to power additional accessories.

Up to a BP-U100 battery pack fits inside of the battery cavity on the camera, allowing the user to hot-swap batteries.
See the 3-stud version:
www.holdan.co.uk/Core+SWX/Sony+PXWFX6+3Stud+Plate
See the V-mount version:
www.holdan.co.uk/Core+SWX/Sony+PXW-FX6+Vmt+Plate
Current promotion

GTC sponsor Holdan currently has a great promotion with CoreSWX on the Nano N98S battery, which might be of interest to GTC members might be interested in: www.holdan.co.uk/offers