New products from Kino Flo

GTC sponsor Kino Flo announces Soft Dome light control system and new Mini Snapbag
Soft Dome light control system
Kino Flo Lighting has transformed its large softlights into larger, softer sources with the new Soft Dome light control system. The customized lighting fabric dome with new "X" pole structure creates an extreme spread of shadowless light when attached to Celeb 850 or Image L80 LED fixtures.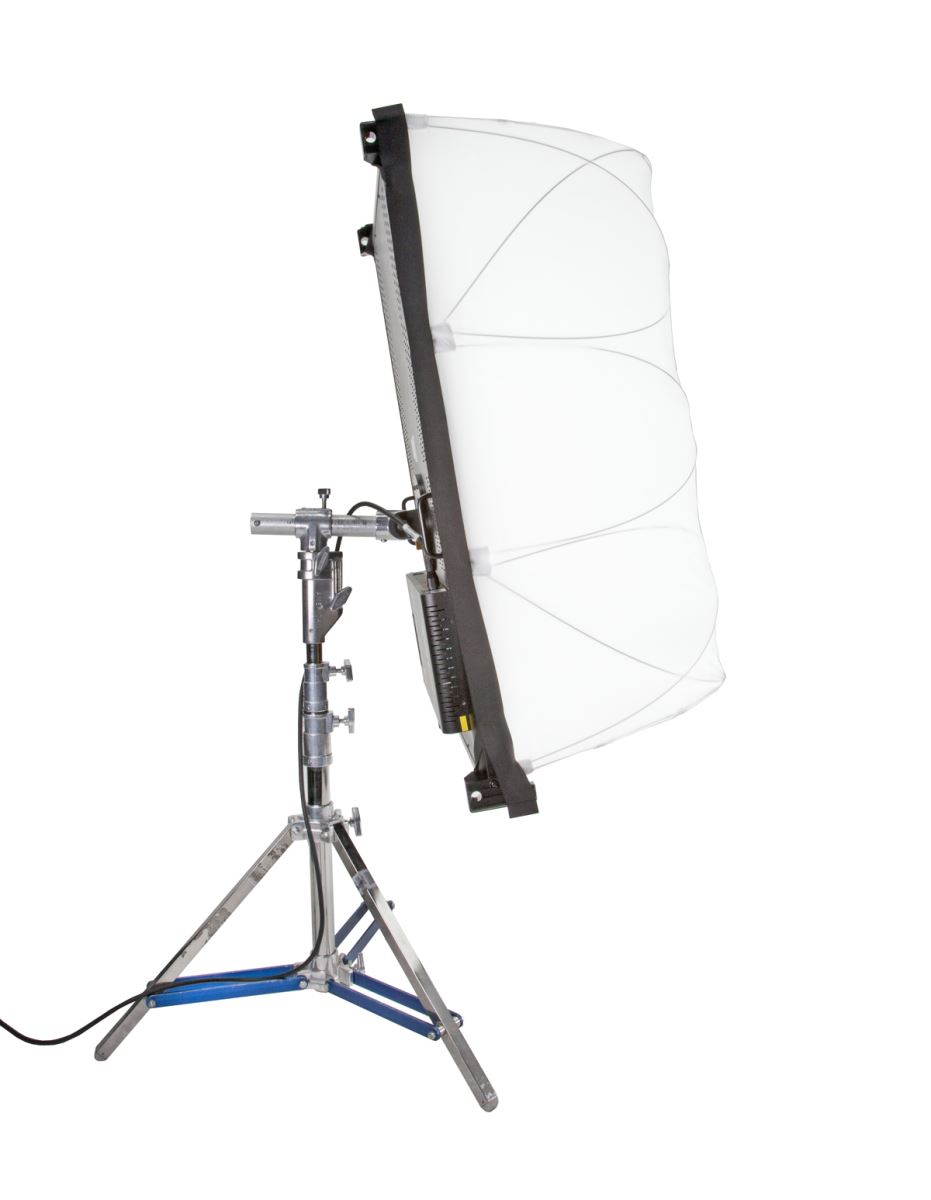 In association with the design team from D.O.P. Choice®, Kino Flo has created the Soft Dome with flexible poles crisscrossed between opposite sides, forming a widened copula shape. When used to light large stages, the Soft Dome delivers broad coverage like traditional spacelight designs; for key and fill lighting the Soft Dome can be stand mounted and focused in a variety of directions from vertical and horizontal positions.
Using lightweight Magic Cloth® material for even, colour correct diffusion, the Soft Dome is made to withstand rough handling in the studio or on location. The softbox is lightweight enough for one person to attach easily to a fixture. Each Soft Dome comes with a set of four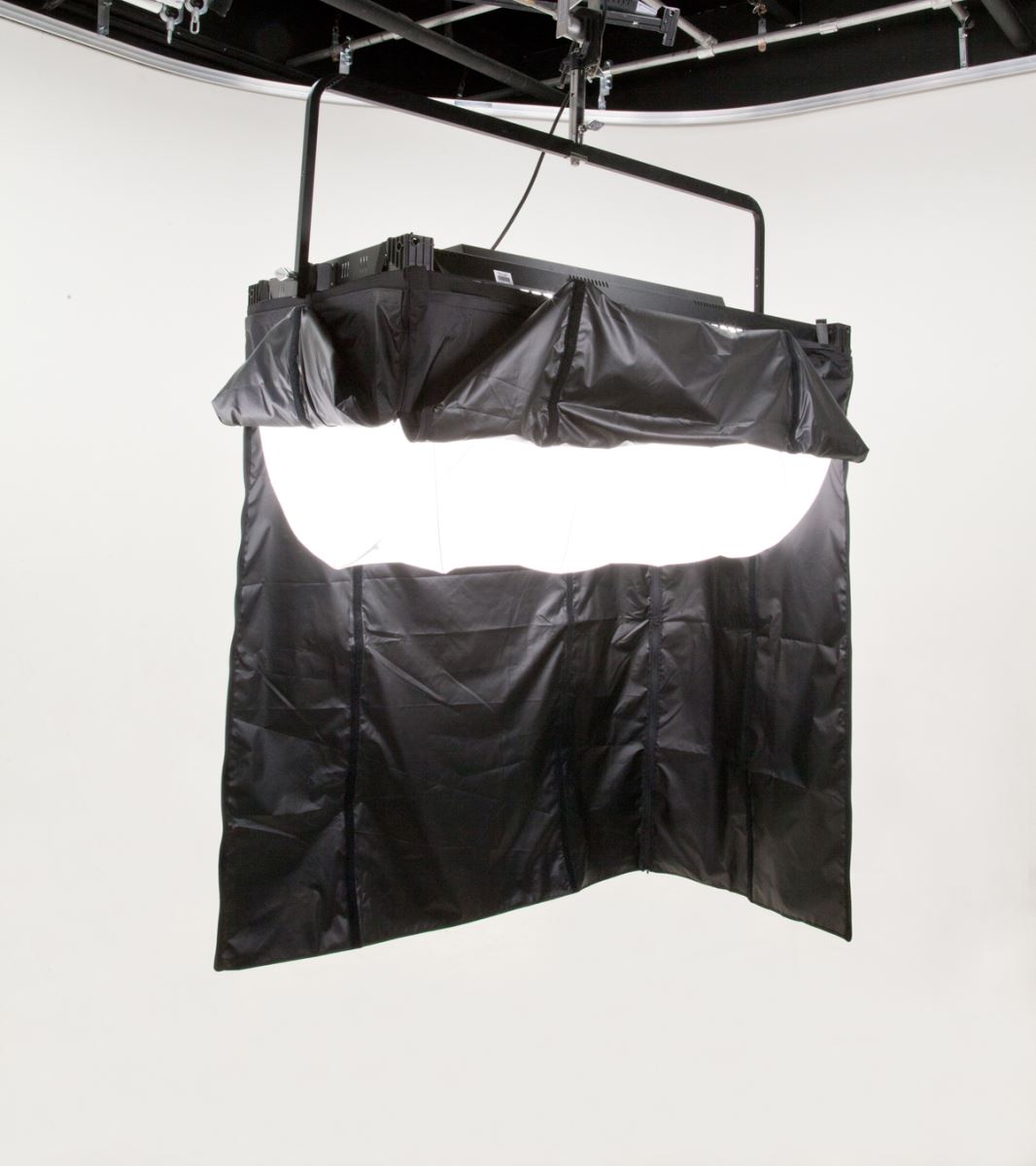 black fabric side panels to kill the spill so lighting crews can control where the light falls.
Breaking down the Soft Dome is fast and easy, and it can be packed into a lightweight, compact bag for transportation and storage.
"The Soft Dome is a design upgrade for the Celeb and Image fixtures," said Frieder Hochheim, President and Founder of Kino Flo. "With the Soft Dome, our large LED fixtures can introduce another dimension of softness that is visually stunning when lighting talent and scenes photographed on cinema HD cameras."
Kino Flo's Celeb 850 and Image L80 head a family of versatile LED studio panel style fixtures unmatched in quality when lighting up close faces and large spaces, whether mounted on stands or rigged overhead downlighting cyclorama wall and floor areas.
---
FreeStyle Mini Snapbag
Kino Flo Lighting Systems has also introduced the Mini SnapBag® softbox and louvre accessories to the company's popular line of FreeStyle Mini LED panel systems and kits.
The Mini Snap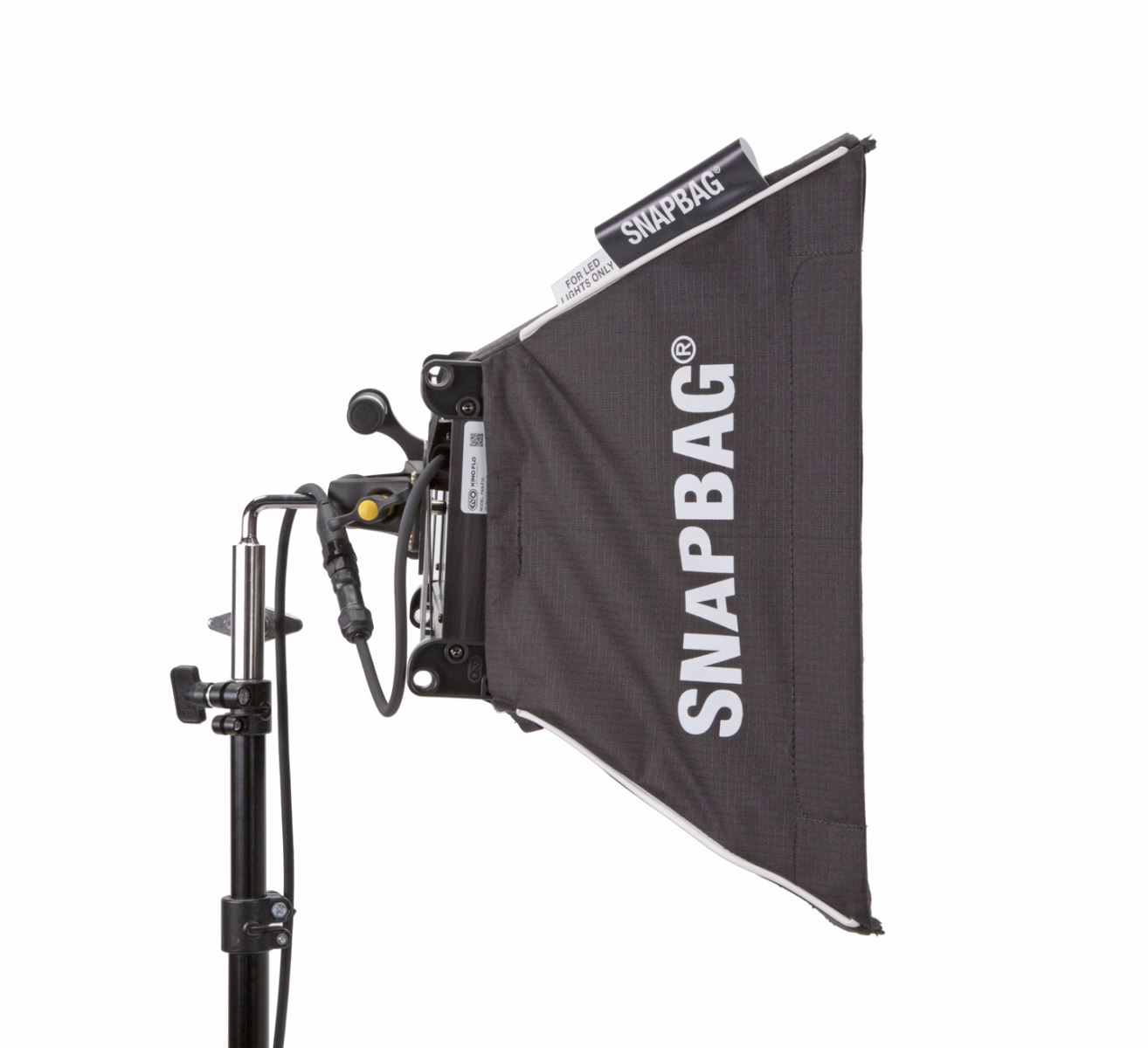 Bag pops out of its storage bag and can be mounted in seconds onto the FreeStyle Mini LED panel. Once onboard, the lightweight SnapBag is
ready to go to work. It can diffuse the Mini LED light with a proprietary white diffusion textile and a four-sided silver foil black panel box that focuses the soft light forward and cuts spill.
Weighing in at 3.5lb (1.5kg) and measuring just 15in (38cm) in length, the Mini is Kino Flo's most compact, portable LED panel lighting system in the FreeStyle family of products.
The Mini SnapBag softbox comes with a SnapGrid® louvre fabric 40° that mounts to the front of the SnapBag. A self-tightening internal frame allows lighting professionals to snap the soft louver into place in a matter of seconds. It
comes out just as easily and packs with the SnapBag into a small storage bag.
Kino Flo's FreeStyle Mini LED System is one many versatile LED studio panel
style fixtures that can light faces and spaces efficiently, whether mounted on stands or rigged overhead.
Kino Flo also offers a wide variety of self-tightening, pop-up SnapBags® with light control SnapGrid® louvres that take seconds to mount onto Kino Flo's family of LED fixtures. SnapBag and SnapGrid light control systems are available for all fixtures in the Celeb, FreeStyle, Image and Diva-Lite LED product lines: www.kinoflo.com/Products%20Button/LED/Snapbag/Snapbag.html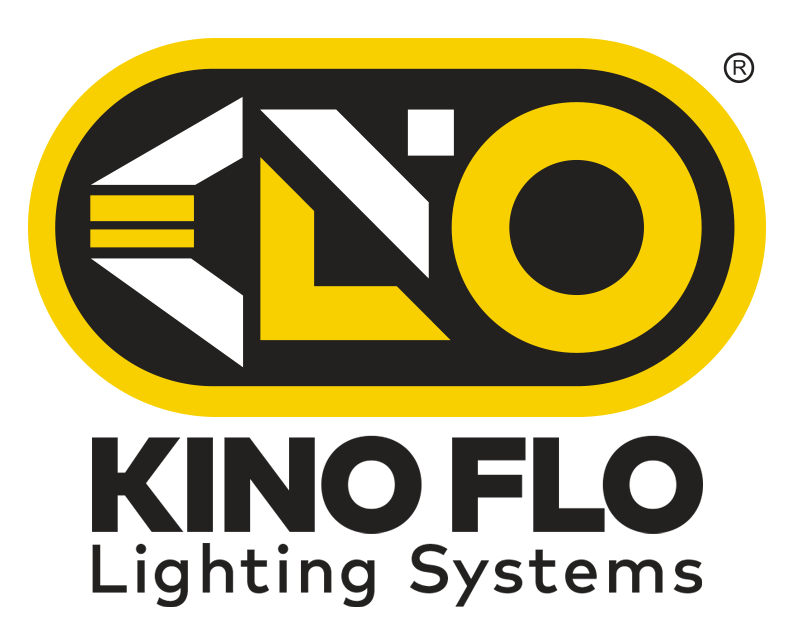 See the full Kino Flo range:
www.kinoflo.com
GTC sponsor Cirro Lite are the UK and European distributor for Kino Flo products: www.cirrolite.com