The new SPORT 200 HD tripod from Cartoni is out and about
GTC sponsor Cartoni have been busy recently with their brand new SPORT 200 HD tripods. Not only did these have a presence at Cannes Film Festival, where the Master 65 head plus SPORT 200 HD tripod supported a Sony Venice camera, but the Magnum head plus SPORT 200 HD tripod also proved invaluable at the Kentucky Derby earlier this month.
Versatility is the key and the Sports 200 HD tripod can be used in both typical OB van and sport broadcasting applications as well as in a cine configuration.
Cartoni at the Kentucky Derby
It's called the most exciting two minutes in sport – and this year's Kentucky Derby made headlines for more reasons than one. From a controversial decision to disqualify a winner to the first use of Cartoni's new tripod at a major event, multiple Emmy-award winning camera operator, Deena Sheldon captured the action with Cartoni's new SPORT 200 heavy-duty tripod.
"I operated the Super Slo-Mo camera which looked down the home stretch... My responsibility was to get a tight shot of the winning jockey and horse," explained Sheldon. "For me, it starts with a solid foundation that the new Cartoni SPORT 200 provided me. Combined with the all-important fluidity of the Cartoni Magnum head, I experienced the utmost confidence and trust in my movements."
Operating one of the many cameras positioned around the track, Sheldon was able to put the Cartoni SPORT 200 to the test. This new tripod is designed specifically to meet the rigorous demands of sports and outside broadcast (OB) production. With a unique form factor and the ability to support camera payloads over 400 pounds, the SPORT 200 is designed to make setup quick and easy.
"The Cartoni SPORT 200 was the easiest tripod I have ever set up. It's lightweight, solid and easy to adjust for levelling. The numbers and lines on each leg provided an excellent way to adjust for levelling. The perfectly placed supportive vertical rods made for an easy way to secure the tripod in the location," added Sheldon. "Did I mention that it looks great, too?"
The SPORT 200 is constructed from Duralumin, a lightweight and durable material used to build aircraft, while the unique form creates exceptional torsional rigidity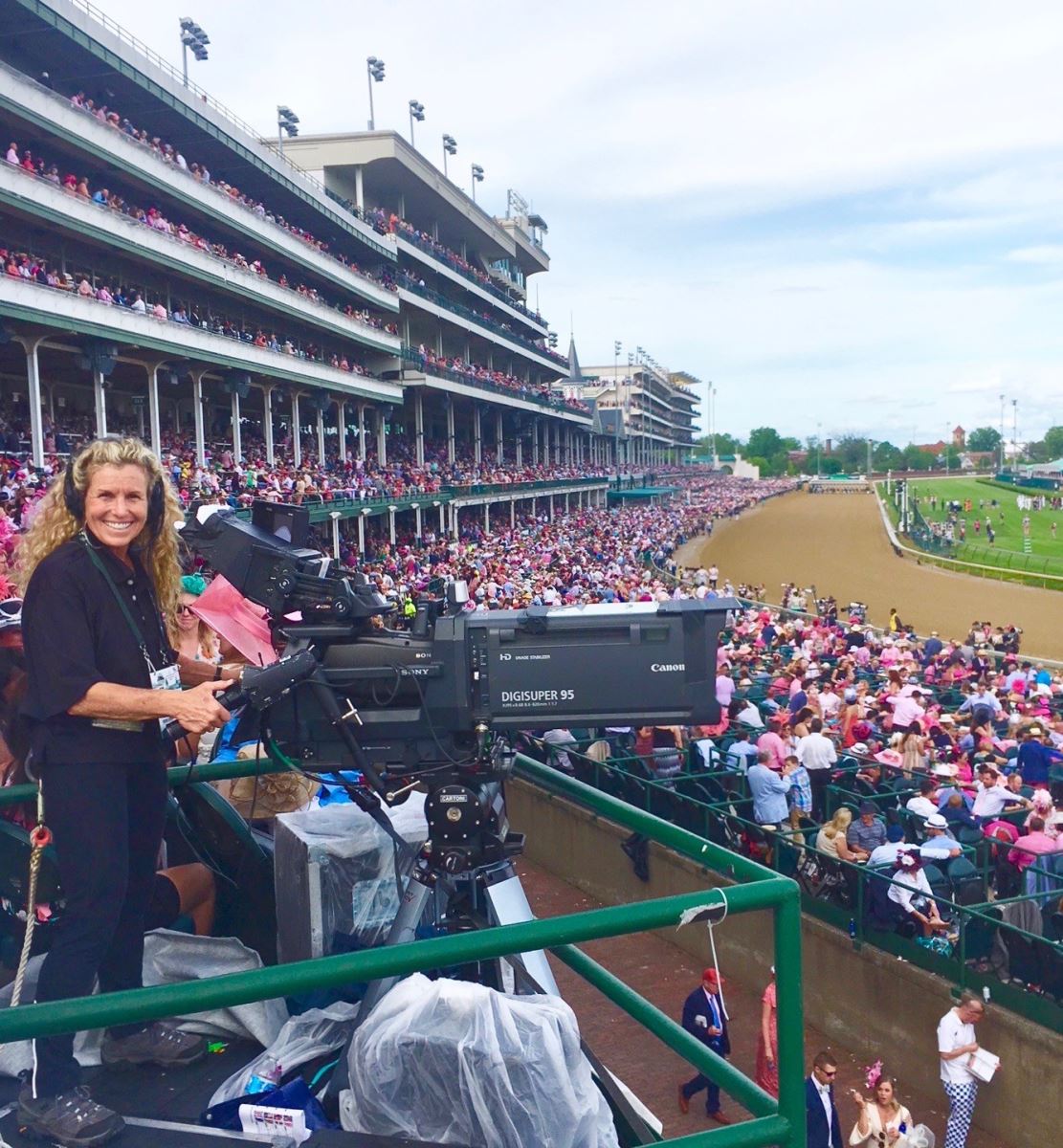 – a feature particularly important for precise movements.
"The SPORT 200 is great for precise movements. It's extremely stable and strong. There's no flexing or slipping," said Sheldon.
Sheldon has a long history of working at high-profile events. From Super Bowl to Sunday Night Football, she is one of the approximately 6% of women working in sports production. She credits her success to being prepared.
"I believe in having a good work ethic: practising, preparation, studying and embracing new technology. When the percentage of women in television production averages around 6%, then I try to be the best I can to represent that 6%."
For more information on Cartoni products please see their website.