News from Blackmagic – post production and camera update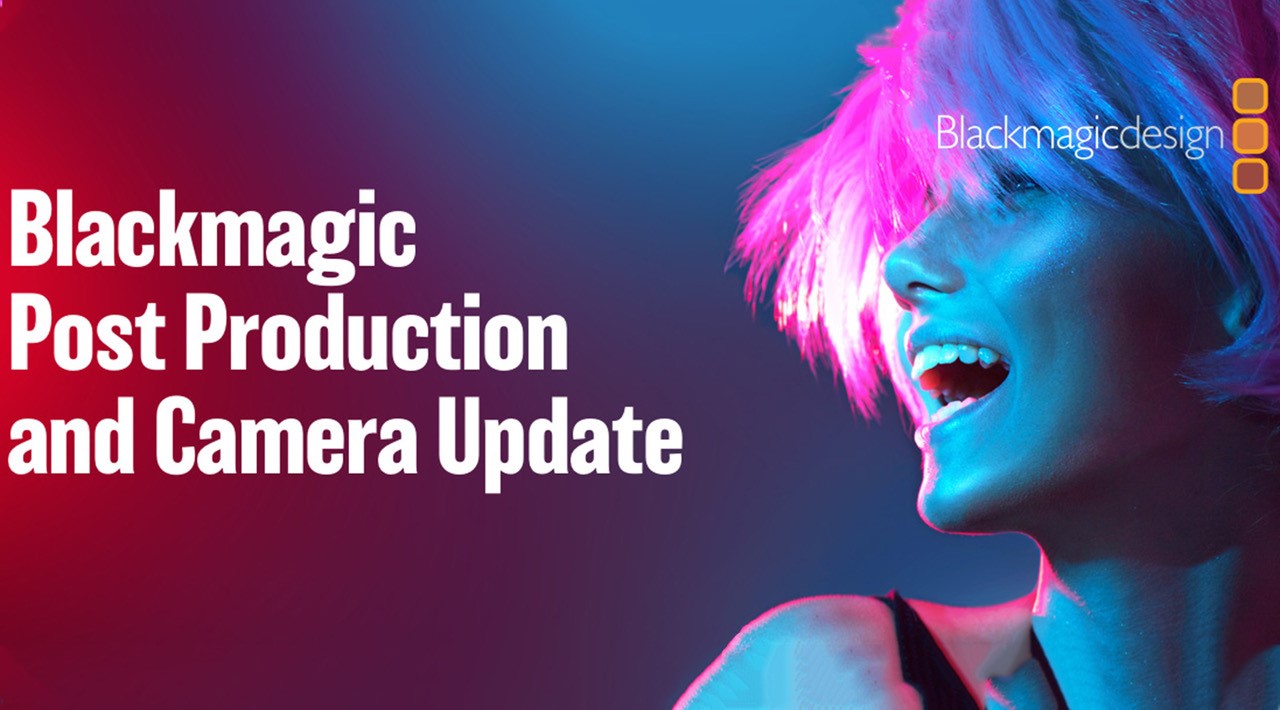 It's been a busy summer for GTC sponsor Blackmagic, working hard to bring new products to its customers. Just launched is the brand new Blackmagic Pocket Cinema Camera 6K with EF lens mount, along with UltraStudio 4K Mini, an incredibly small Thunderbolt 3 capture and playback device. Blackmagic has also announced that DaVinci Resolve 16 is now shipping and, in addition, there is a new public beta version of DaVinci Resolve 16.1 – a major update with new features to speed up the editing process even further. Plus there is a new tool included in the Blackmagic RAW Speed Test.
Read on to find out more about each product...
---
Blackmagic Pocket Cinema Camera 6K – a next generation digital film camera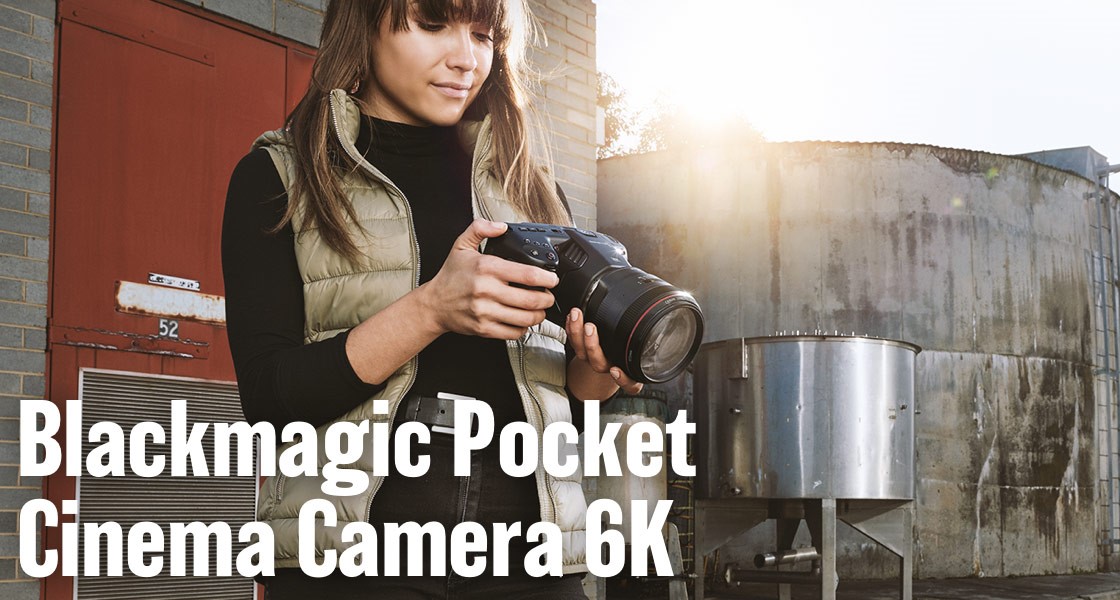 The new Blackmagic Pocket Cinema Camera 6K is a handheld digital film camera with a full Super 35 6K HDR image sensor, 13 stops of dynamic range, an EF lens mount and dual native ISO up to 25,600 for incredible low light performance. This new model builds on the popularity of the Blackmagic Pocket Cinema Camera 4K and adds the larger Super 35 sensor size with 6K resolution for improved image quality.
The elegant design of the Blackmagic Pocket Cinema Camera packs a huge number of high-end digital film features into a miniaturised, handheld design, including built-in Blackmagic Video Assist. Made from lightweight carbon-fibre polycarbonate composite, the camera features a multifunction handgrip containing all the controls for recording, ISO, WB and shutter angle. Using advanced technology, the sensor has been designed to reduce thermal noise allowing cleaner shadows and higher ISO. Plus the large 5-inch LCD makes it possible to get perfect focus at both 4K and 6K resolutions.
With its 6144 x 3456 Super 35 sensor and EF lens mount, the Blackmagic Pocket Cinema Camera 6K enables larger EF photographic lenses to create cinematic images with a shallower depth of field, allowing creative defocused backgrounds and gorgeous bokeh effects. This means you can shoot in 6K and then zoom and reframe to allow wide shots and close-ups to be created in post-production, all from a single camera and without losing image quality.
DaVinci Resolve Studio is also included, making it a versatile, all-in-one solution that enables users to be exceptionally creative in telling a story.
---
UltraStudio 4K Mini – Thunderbolt 3 capture with multiple features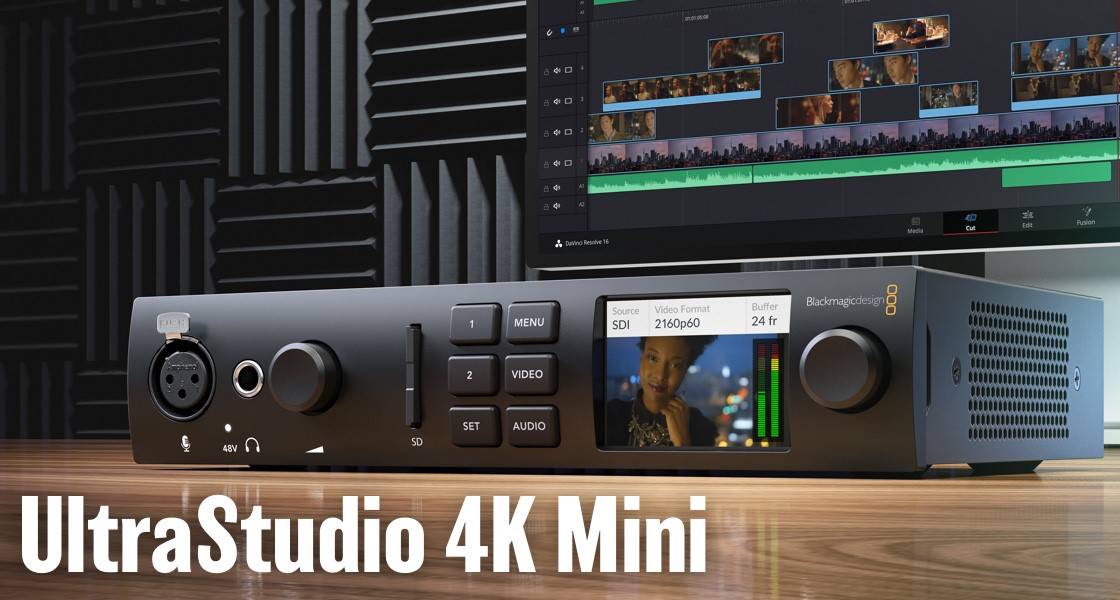 UltraStudio 4K Mini is a new Ultra HD capture and playback solution for Thunderbolt 3 computers with 12G SDI, HDMI, analogue video and audio connections. It enables Thunderbolt 3 to be connected to any kind of video equipment to build a high performance edit workstation, meaning users can archive from old broadcast decks, output broadcast graphics and even live stream.
This new UltraStudio 4K Mini model is a portable design and includes the latest broadcast technology. There is broadcast quality 8- and 10-bit high dynamic range (HDR) capture in all formats up to 4K DCI at 60p, and 12-bit HDR capture in all formats up to 4K DCI at 30p. Small enough to fit in a rack or be used on a desktop, the front panel features push button controls, an LCD for monitoring signal and setup, an XLR microphone input and a ¼″ headphone jack. USB is also included for connecting a keyboard and mouse, plus it will trickle-charge a laptop computer when connected to the Thunderbolt 3 port. There is even a built-in SD card reader allowing instant access to camera media cards.
---
Blackmagic RAW Speed Test – accurate results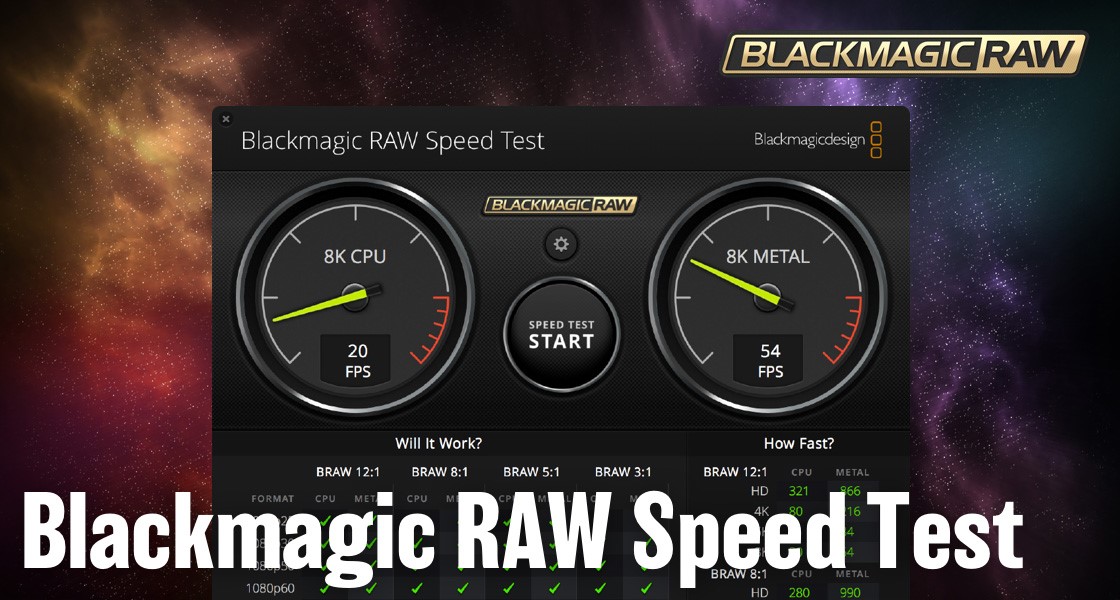 Blackmagic RAW Speed Test is a new CPU and GPU benchmarking tool that can be used to test the speed of decoding full resolution Blackmagic RAW frames. Multiple CPU cores and GPUs are automatically detected and used during the test so that accurate and realistic results are displayed. Simply select Blackmagic RAW constant bitrate 3:1, 5:1, 8:1 or 12:1, and the desired resolution, to perform the test. Results are shown in an easy-to-read table that shows how many frames per second a computer can decode for all supported resolutions.
---
DaVinci Resolve 16.1 – innovative features for complex editing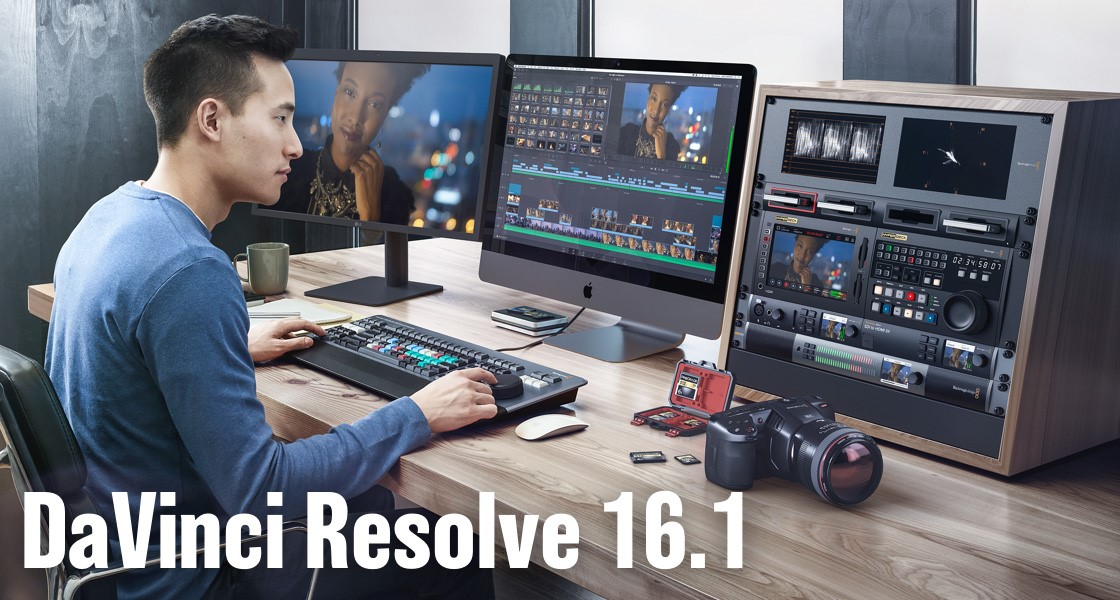 This latest update for DaVinci Resolve has been developed in colloboration with Blackmagic's customers to help solve some of the challenges faced with more complex editing. The new features are focused mostly on the new cut page on which Blackmagic is continuing to work as part of its goal to make DaVinci Resolve the world's fastest editor.
Changes in the bin now enable media to be placed in various folders and clips so they are protected from being used whilst clips are being viewed in the source tape, sync bin or sync window. Clips will be shown in all folders below the level in use, so as the user navigates around the levels in the bin, the source tape will reconfigure in real time. A menu has also been added for directly selecting folders within a project.
Smart indicator
An additional feature offered in this public beta is the new Smart Indicator. The new cut page in DaVinci Resolve 16 introduced multiple new smart features which worked by estimating where an edit or transition might be added and then allowing it to be applied without having to place in and out points on the exact locations of the clips. With complex edits, it was more difficult to grasp what the software would do and which edit it would place the effect or clip into. This is where the new Smart Indicator comes in – it provides a small marker in the timeline for constant updates on where DaVinci Resolve will place edits and transitions as the user moves around the timeline.
Cut clip icon
One of the most common functionality requests was for a faster way to cut clips in the timeline. DaVinci Resolve 16.1 now includes a cut clip icon in the user interface – simply clicking on it will slice the clips in the timeline at the CTI point, markedly speeding up the process.
Keyboard changes
Multiple changes have also been made to the new DaVinci Resolve Editor Keyboard, including a new adaptive scroll feature on the search dial to slow down a job automatically when editors are hunting for an in point. The live trimming buttons have been renamed with the same labels as the functions in the edit page – trim in, trim out, transition duration, slip in and slip out. The function keys along the top of the keyboard are now used for various editing functions.
Boring Detector
A key innovation in DaVinci Resolve 16.1 is the new 'Boring Detector' which allows the whole timeline to be highlighted, enabling the user to quickly identify where a shot might be too long and potentially lose a viewer's interest. Conversely, the 'Boring Detector' can also show jump cuts where shots might be too short. The analysis constantly shows which parts of the timeline are slower, so as editors work and add shots to their edit, they can see the remaining parts of the edit which might be considered boring. An additional benefit of the 'Boring Detector' comes when using the source tape, as lots of edits can be performed without playing the timeline – an alternative live source of feedback.
Sync bin
The new sync bin is one of the most powerful features of DaVinci Resolve 16.1 – a digital assistant editor which can continually sort through thousands of clips. It can locate any required clips and display them synced to the point in the timeline currently in use. The sync bin will show clips from all the cameras on a shoot, stacked by camera number, whilst the viewer will display a multiview making it easier to select a clip and sync it to the shot in the timeline. The sync bin uses date and timecode to find and sync clips, and by simply using metadata and locking cameras to time of day, allows a user to 'same time' in the edit.
The sync bin completely changes the way multi-camera editing can be performed. Scrolling along the timeline will display the shots related to the timeline clips. It is even possible to scroll off the end of the timeline and continue adding shots. When using the DaVinci Resolve Editor Keyboard, simply holding the camera number and rotating the search dial will 'live overwrite' the clip into the timeline, making editing even faster.
Face detection and analysis
Another feature is the close-up edit, which has now been enhanced in DaVinci Resolve 16.1 to include face detection and analysis, and will zoom the shot to frame the face of the person more accurately.
Sync window
If using shots from cameras without timecode then the new sync window allows clips from multiple cameras to be sorted and synced. The sync window also supports sync by timecode and it can also detect audio and sync clips by sound. All synced clips will display a sync icon in the media pool so that those ready for use can be easily identified. Manually syncing clips using the new sync window allows workflows such as multiple action cameras to use new features including source overwrite editing and the new sync bin.
---
To see more from Blackmagic visit blackmagicdesign.com