Take 2 invests in RED RANGERs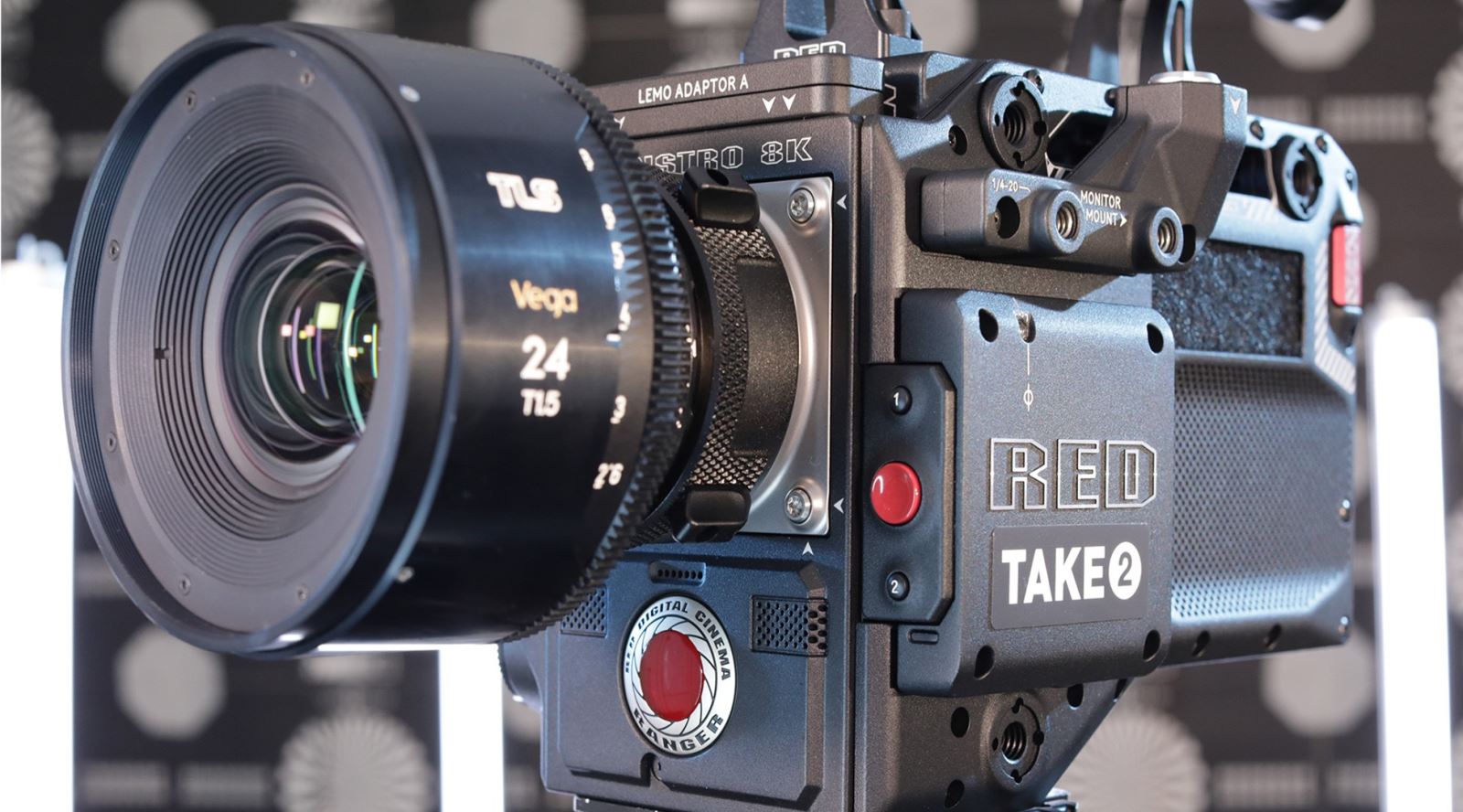 GTC sponsor Take 2 Films has announced it has added the RED RANGER with MONSTRO 8K VV sensor to its large-format portfolio. Currently the sole hire facility in the UK to have taken delivery of multiple RANGERS, the Take 2 team is looking forward to seeing them in use on-set during future productions.
In September, Take 2 will be hosting hands-on open days at its HQ in West London where attendees will be able to spend some dedicated time with the kit alongside RED experts and Take 2 technicians, who will be on hand to answer any questions. Register your interest by subscribing to the Take 2 newsletter here.
All about Ranger
Designed to support high-end productions, RANGER is a compact all-in-one camera system, equipped with a MONSTRO 8K VV sensor, shimmed PL mount, integrated side controls and an integrated top plate.
Operators can quickly transition from 8K Full Frame to 6K Super 35 by simply changing the resolution, meaning you can utilise both Take 2's stock of large-format lenses and its huge catalogue of super 35mm lenses without experiencing vignetting.
RANGER includes the great benefits of the MONSTRO sensor in a compact all-in-one camera system and includes:
three SDI outputs (two mirrored and one independent), allowing two different looks to be output simultaneously
wide-input voltage (11.5V to 32V), 24V and 12V power outs (two of each) plus one 12V P-Tap
integrated 5-pin XLR stereo audio input (Line/Mic/+48V Selectable), as well as Genlock, Timecode, USB and Control
The camera is also capable of handling heavy-duty power sources and boasts a larger fan for quieter, more efficient temperature management on-set.
Any questions? Please contact rentals@take2films.co.uk.