News round-up from Sony following NAB 2018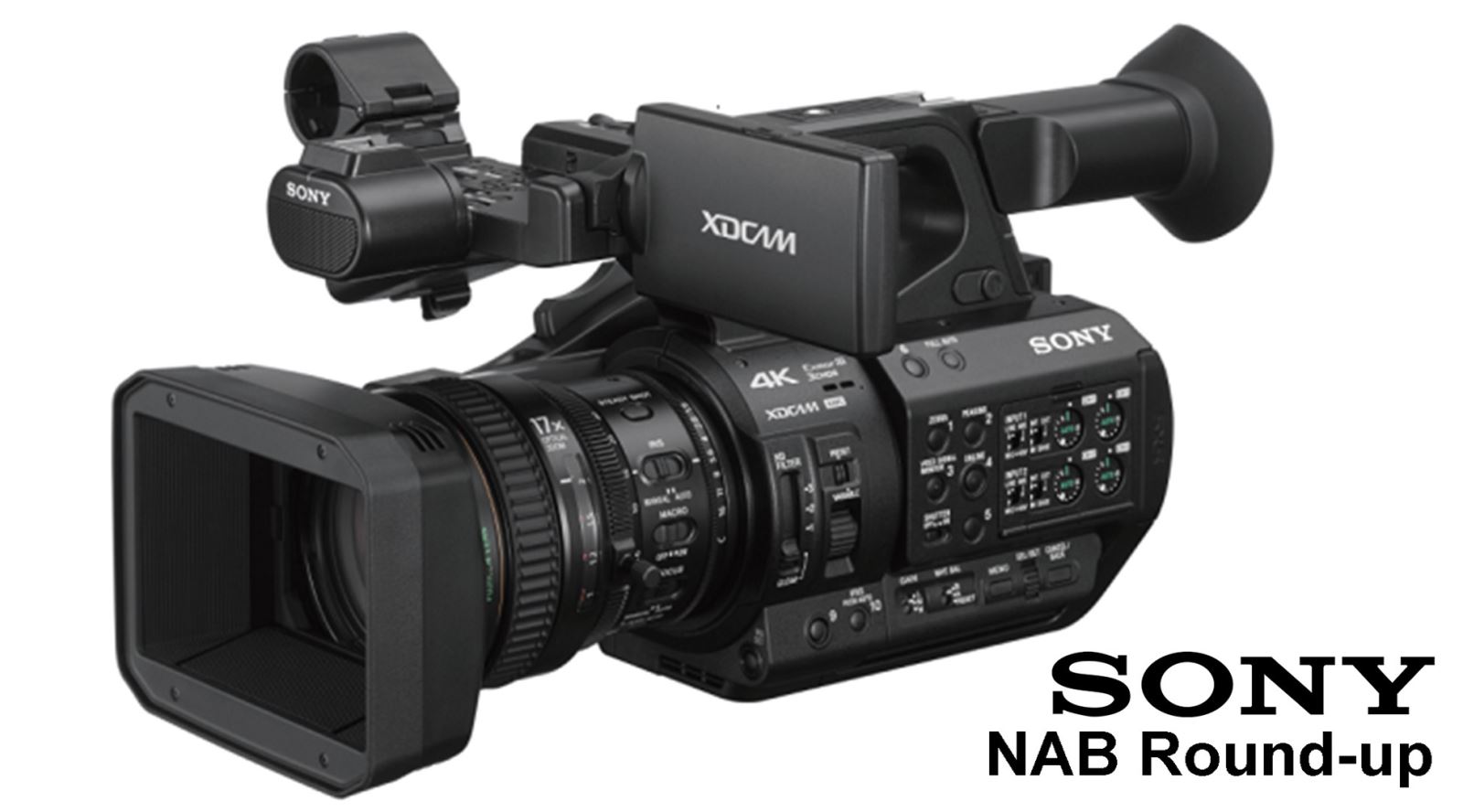 GTC sponsor Sony recently showcased technologies and products for HD, 4K, 8K, High Dynamic Range and IP at NAB 2018, offering professionals more creative options and greater flexibility.
Taking centre stage was Sony's ultimate big-screen, bezel-less Crystal LED display system, delivering huge 8K x 4K visual images with stunning picture quality. Ultra-real content, including unequalled 8K 120fps video shot by 8K system camera UHC-8300 with 1.25-inch three 8K sensors, was replayed to impress visitors. Sony also featured new models and updates to solutions and services to help fulfil the needs of professionals in the long term.
A combination of changing consumer viewing habits, unprecedented industry consolidation and new business models has created a "sea change" in the media industry, according to Katsunori Yamanouchi, president of Sony's Professional Solutions Americas group who said:
"Media customers need to deliver content any time to any platform, in a range of different formats, and in high quality. Often they need to do all this with fewer resources. Sony is continually adapting to meet our customers' changing needs, helping them develop practical workflows to support them in meeting their technical and financial goals."
Yamanouchi added that the increasing acceptance of cloud technology has seen more companies move content, and their operations, into the cloud. Additionally, media companies need to maximise and monetise the global distribution of their content, while also balancing capital and operating expenses.
Media Solutions
Sony's Media Solutions is harnessing the power of cloud collaboration and automation to develop and bring to market customised technologies for content owners/creators, distributors and platforms. The group combines many of Sony's technology resources designed to drive efficiencies at every stage of the media production lifecycle – from content acquisition to distribution to archive. Sony is continually expanding its professional solutions offerings, enhancing and developing options for real-time and non-real-time production, such as XDCAM air, Media Backbone Hive, Media Backbone NavigatorX, Memnon and the Ci cloud platform. Ven.ue strengthens OTT and cloud-based content distribution and management capabilities.
New products at NAB 2018
At NAB 2018, Sony highlighted its comprehensive and growing line of camcorders, with 4K and support for High Dynamic Range (HDR) available at every level.
Cameras and camcorders
Sony is extending its XDCAM line of professional camcorders with its new flagship handheld 4K PXW-Z280 and a 4K compact camcorder PXW-Z190.
PXW-Z280 equips the world's first 4K three 1/2-type Exmor R CMOS image sensors,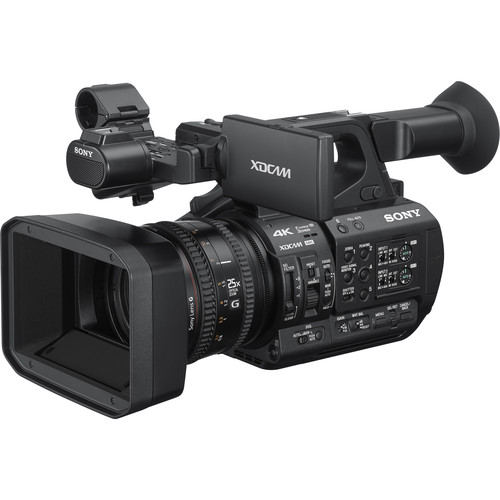 delivering high sensitivity of F12 (59.94p), long zoom ratio and deep depth of field, ideal for news gathering. In addition, 4K 4:2:2 10-bit adds vivid imagery and delicate colour gradation. The PXW-Z280 also supports 4K 50p/60p recording capability and 12G-SDI output, good for live event production. The enhanced network enables direct-to-air workflow, featuring Sony's Quality of Service (QoS) for live distribution of high-quality broadcast content using a Dual Link connection multiplexing two cellular networks. A 17x zoom lens and three independent control rings with end-stop, allow manual control of focus, zoom, and iris for quick and precise adjustment.
PXW-Z190 carries newly developed 4K three 1/3-type Exmor R CMOS image sensors to capture RGB light independently and deliver 4K 50p/60p imagery with high resolution and a wide range of gradation. 4:2:2 10-bit ensures vivid and rich colour content in HD. The new model incorporates a 25x optical zoom lens to cover a wide focal ra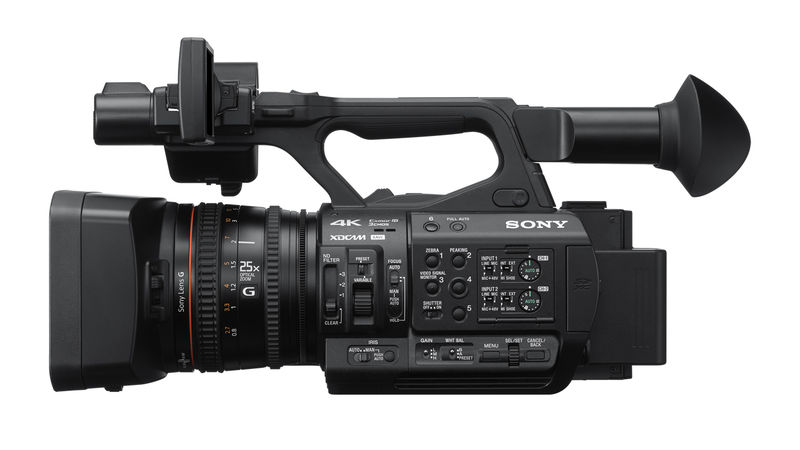 nge for multiple shooting requirements, with three independent lens rings to support intuitive operation.
Both models have Advanced Face Detection Autofocus (AF) including "Face Priority AF" and newly added "Face Only AF," and Sony's Electronic Variable ND filter ensures greater exposure control by smoothly varying the density of the ND filter during shooting while maintaining resolution and depth of field.
Sony is also adding to its Large Format Sensor category with the new XDCAM handheld camcorder FS5 II. It features an all-new look with a refined picture tone to capture natural highlights, subtle, alluring and well-rendered facial tones and a softer tonal look. Complete with 4K HDR and 120fps performance and RAW capabilities, the new Super 35mm camcorder combines outstanding image quality with an ergonomic modular frame. In addition to S-Log 2/3, the FS5 II supports Sony's Instant HDR Workflow to produce HDR content for quick post-production without the need of grading.
IP Live Production Solution
Sony's IP Live Production Solution offers a modern alternative to the separate legacy infrastructures of SDI for live production and IP for file-based production, creating a single, unified IP network. It lowers equipment costs and lays out a logical upgrade path to 4K, HFR, 8K and beyond. Broadcasters worldwide are embracing IP and Sony is a pioneer in this area with its Networked Media Interface. The company is also investing in the future of IP Live interoperability with industry standards such as SMPTE ST 2110 and NMOS IS-04/05 protocols support.
The company is building SMPTE ST 2110 into its legacy and new products, making it among the first manufacturers to bring its entire portfolio of IP products into ST 2110 compliance. In addition, Sony and Cisco have announced a new global collaboration to create IP networking technologies for 4K/HD live production applications in the broadcast, media and entertainment industries. The agreement between the two companies will give customers worldwide an expanded range of flexible, proven and reliable IP systems.
It is also expanding its IP Live Production system with a new camera control unit, the HDCU-3100. The 1.5U size of the compact fibre camera control unit brings IP capabilities to Sony's system cameras, from the flagship 4K HDC-4300 with BPU-4000 series, including the new BPU-4500A, through to the HDC-2000 series, and HSC fibre system cameras. When combined with a new HKCU-SFP30 option board, the HDCU-3100 is able to support SMPTE ST 2110 Professional Media over a managed IP Network suite of standards. The essential functionalities required for live production including tally, intercom and return video can all be provided through IP. Support for NMOS IS-04/05 is in future scope.
Sony's expansion of the XV series with the new live production switcher, the XVS-9000,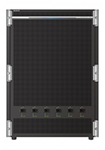 is designed to address the demands of advanced 4K and HD productions with the rise of High Dynamic Range (HDR) content. The XVS-9000 offers up to 80 inputs and 40 outputs in 4K and up to 160 inputs and 80 outputs in HD. The XVS Series will support a flexible choice of interfaces for both IP (SMPTE ST 2110) and 12G-SDI in 4K as well as hybrid system of both, for large sporting and entertainment events.
Monitoring solutions
Responding to feedback from customers who are moving towards 4K and High Dynamic Range (HDR) production, Sony is releasing firmware updates for BVM-X300 master monitor and PVM-X550 picture monitor. High Brightness Mode is to be added to PVM-X550 delivering wider dynamic range to reproduce more realistic colours and to optimise 4K colour grading with over 180% in HDR Peak Luminance as compared to the current PVM-X550. The common feature upgrades for both models are:
two flexible area markers freely set on a 4K screen
a time code function capable of displaying LTC and VITC at the top or bottom of the screen
a selection of 8 new input setting memories, combined with user preset settings, each assignable on a function button.
Technology and Product Upgrades
Sony is helping customers extend the life of their current Sony technologies by continually introducing new upgrades, enabling new features and performance. These include:
VENICE full-frame motion picture camera – Sony's next-gen CineAlta system began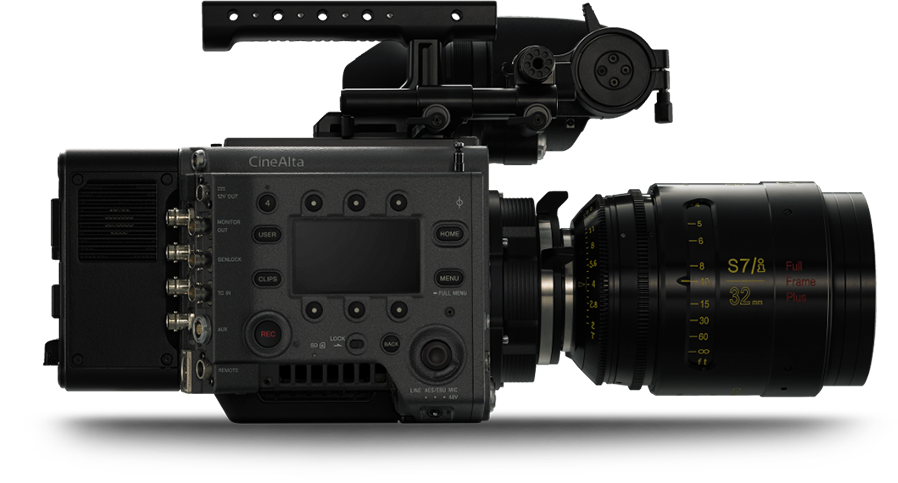 shipping a couple of months ago and has already been well received by the market. At NAB, Sony previewed upcoming VENICE features including variable frame rate and a newly developed dual base ISO 2500 mode.
UHC-8300 – Sony's first 8K camera was showcased in US for the first time. 8K (7680 x 4320) 120p capturing format delivers well balanced, high-resolution footage with an impressive deep depth of field and wide dynamic range, making it suitable for HDR footage. It can be used not only for 8K production but also for 4K, generating 8K, 4K and HD signal outputs simultaneously.
PXW-Z450 – This versatile 4K production camcorder is now even more flexible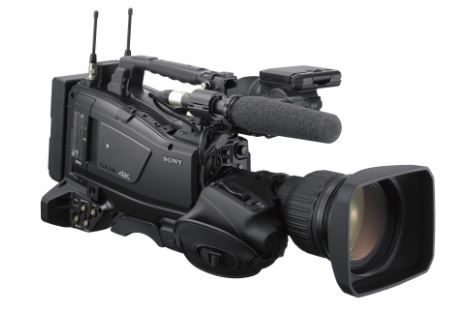 through a recent firmware upgrade for HDR support including high-quality S-Log3 shooting and recording, ITU-R BT.2020 colour gamut support as well as HLG live output.
HXC-FB80 – This accessible, entry-level camera system for 4K- and HDR-ready studio and live production is based on a 3G-SDI platform with 1080/59.94p capabilities. It fits a range of commercial applications where professionals need high-quality HD with a "future-proof" path to 4K and HDR production.
Alpha camera connected to XDCAM air (Technological Exhibition) – In response to the market expectation of the full frame mirrorless digital camera for professional news gathering, Alpha was showcased with a connection to the XDCAM air as a future possibility.
For more information on Sony's professional technologies shown at NAB 2018, please visit www.sony.com/professional.