New palm camcorder from Panasonic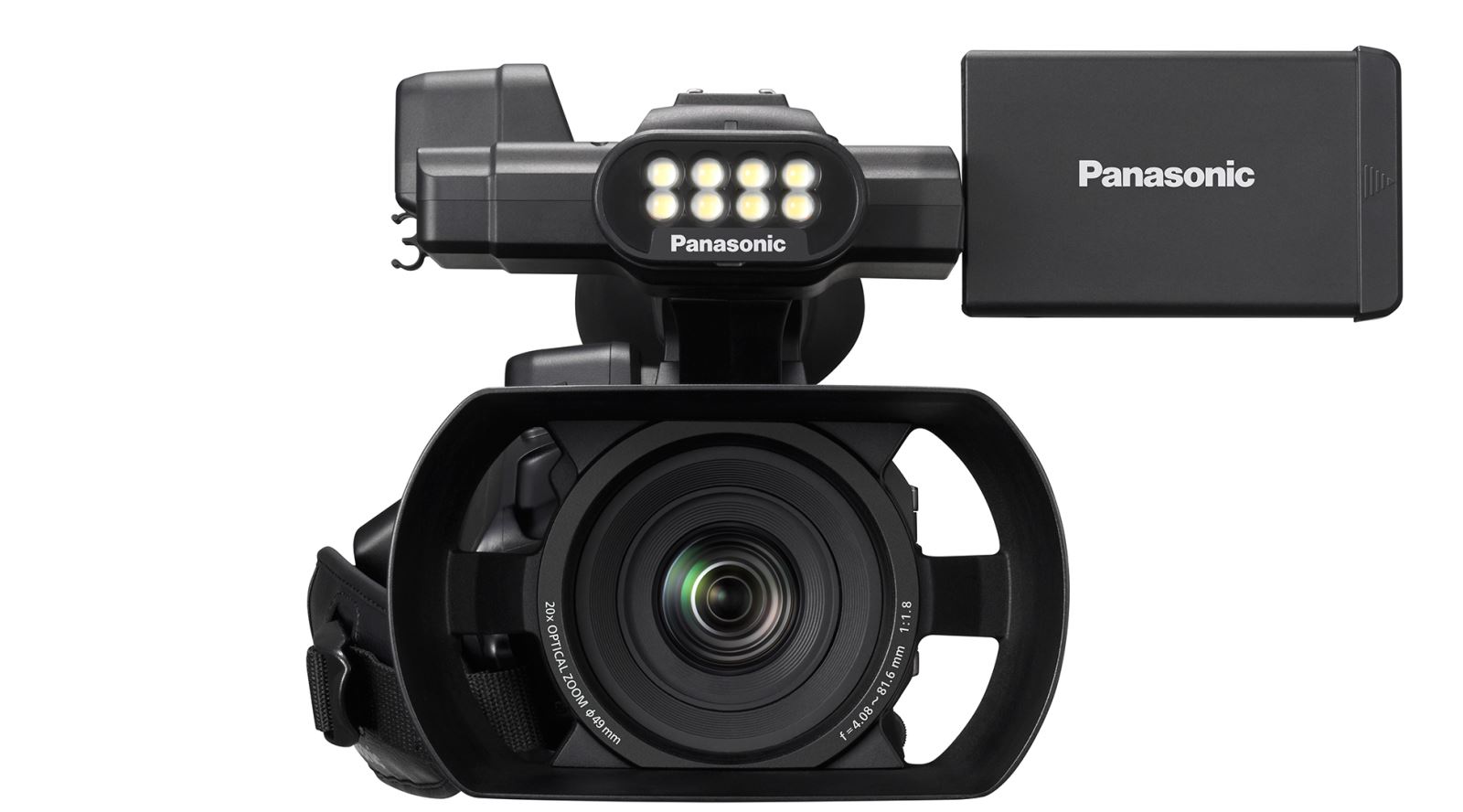 GTC sponsor Panasonic has announced a new palm camcorder, aimed at semi-professional event videographers, that is set to replace the popular AG-AC90.
The AG-AC30 is a 1-chip Full-HD camcorder, designed and built in Japan, which brings an unprecedented number of useful tools and features, that will help deliver professional-looking pictures in all environments.
The camcorder offers a newly designed lens capable of a very wide focal range (20x zoom and 29.5mm wide angle), three manual rings for focus, iris, and zoom, and two-channel XLR audio inputs.
The compact camera is one of the lightest in its class, weighing just 1.5kg and includes a powerful, integrated LED video light, capable of 300 lx at 1 metre, that supports shooting in dim light, such as night time wedding parties and 'run and gun' interviews.
The camera has a new 1/3.1-type back side illumination (BSI) sensor, which is larger than the sensor on the current model and offers excellent resolution and superb image quality.
It is equipped with an innovative 'tally' (an illuminating LED ring that clearly shows when the camcorder is recording), while a five axis hybrid Optical Image Stabiliser (OIS) corrects blurring in virtually all types of shooting, greatly improving stability while shooting on the move.
A new feature, the Level Shot, is a function that automatically detects and corrects the tilting of captured images and complements the OIS for professional looking pictures.
"This is a compact camcorder that fully meets the on-site acquisition needs of professional videographers," said Guilhem Krier, Head of Product Marketing & Business Development Europe. "When the card in slot one becomes full, the camcorder automatically continues to record onto the card in slot two. In addition, the camcorder lets the user exchange cards while shooting. By sequentially exchanging recorded cards with blank ones, the AC30 achieves endless recording to capture extended events."
The dual recording functionality can also ensure safe, secure, simultaneous recording so the user has instant failsafe backup.
The AG-AC30 will be available from September 2016. The suggested list price of the AG-AC30 is expected to be under €1,600.00.
See more on Panasonic broadcast products:
http://business.panasonic.eu/broadcast-and-proav