Panasonic introduces new PTZ camera line-up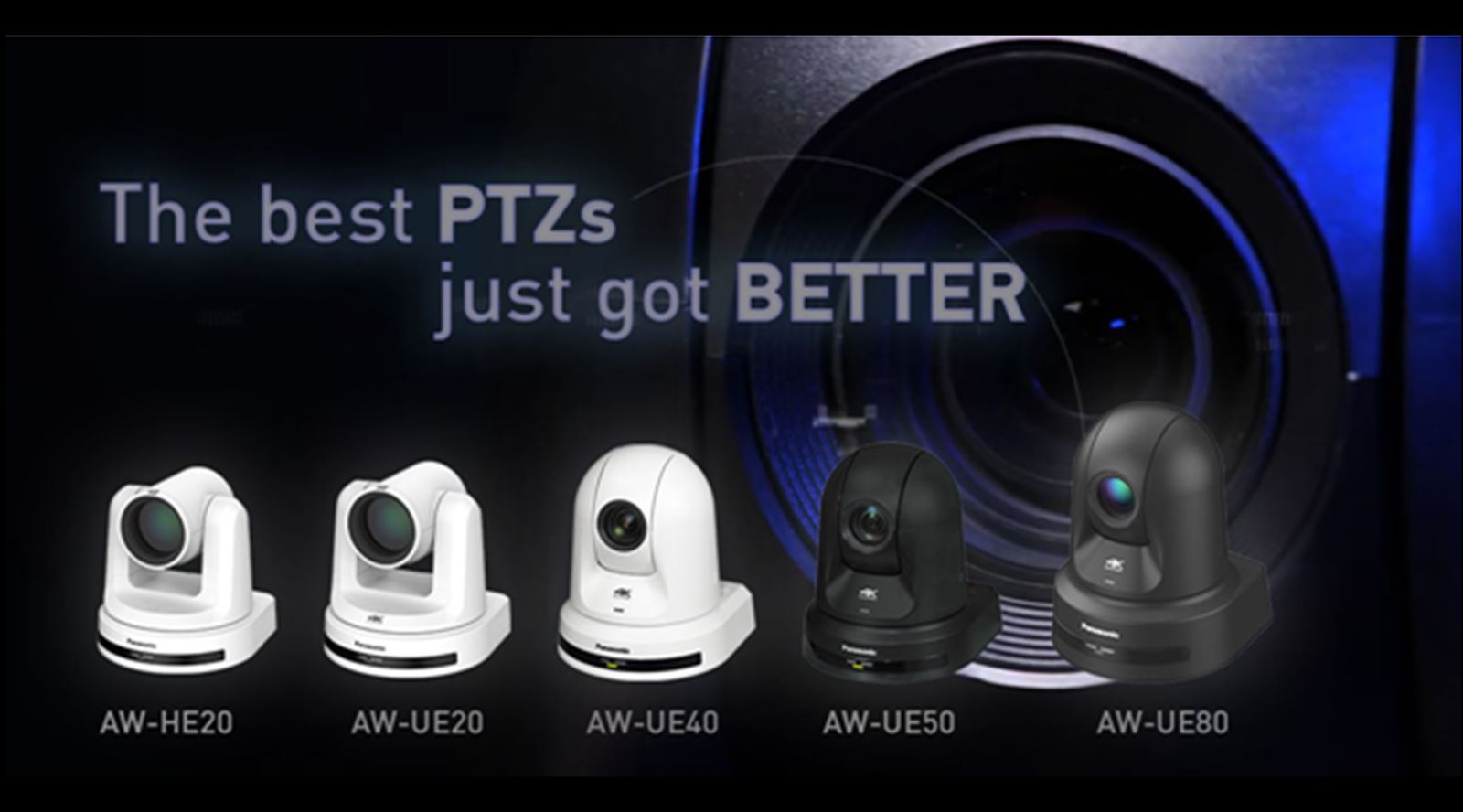 GTC sponsor Panasonic has announced a refresh of its market-leading PTZ camera range with five new models. The 4K integrated cameras AW-UE80W/K, AW-UE50W/K, AW-UE40W/K, AW-UE20W/K and the HD integrated camera AW-HE20W/K will be released sequentially from the first quarter of 2022. All the cameras have a new proprietary direct drive system based on Panasonic's own technology for quiet and smooth vertical and horizontal directions.
The latest IP-based video protocols will be supported, including NDI|HX version 2 and, in the case of the AW-UE80, full-bandwidth NDI. The SRT protocol will also be supported alongside RTMP and RTMPS.
The new PTZ cameras will work alongside the entire ecosystem of solutions including remote camera controllers, PTZ Control Center, and automatic tracking software for presentations and lectures.
---
Panasonic PTZ Virtual Event
To learn more, Panasonic is running a virtual event on 3 November at 15:00 CET / 14:00 BST.
See more at:


business.panasonic.co.uk