Peli case wins ProMoviemaker Gear of the Year Award 2020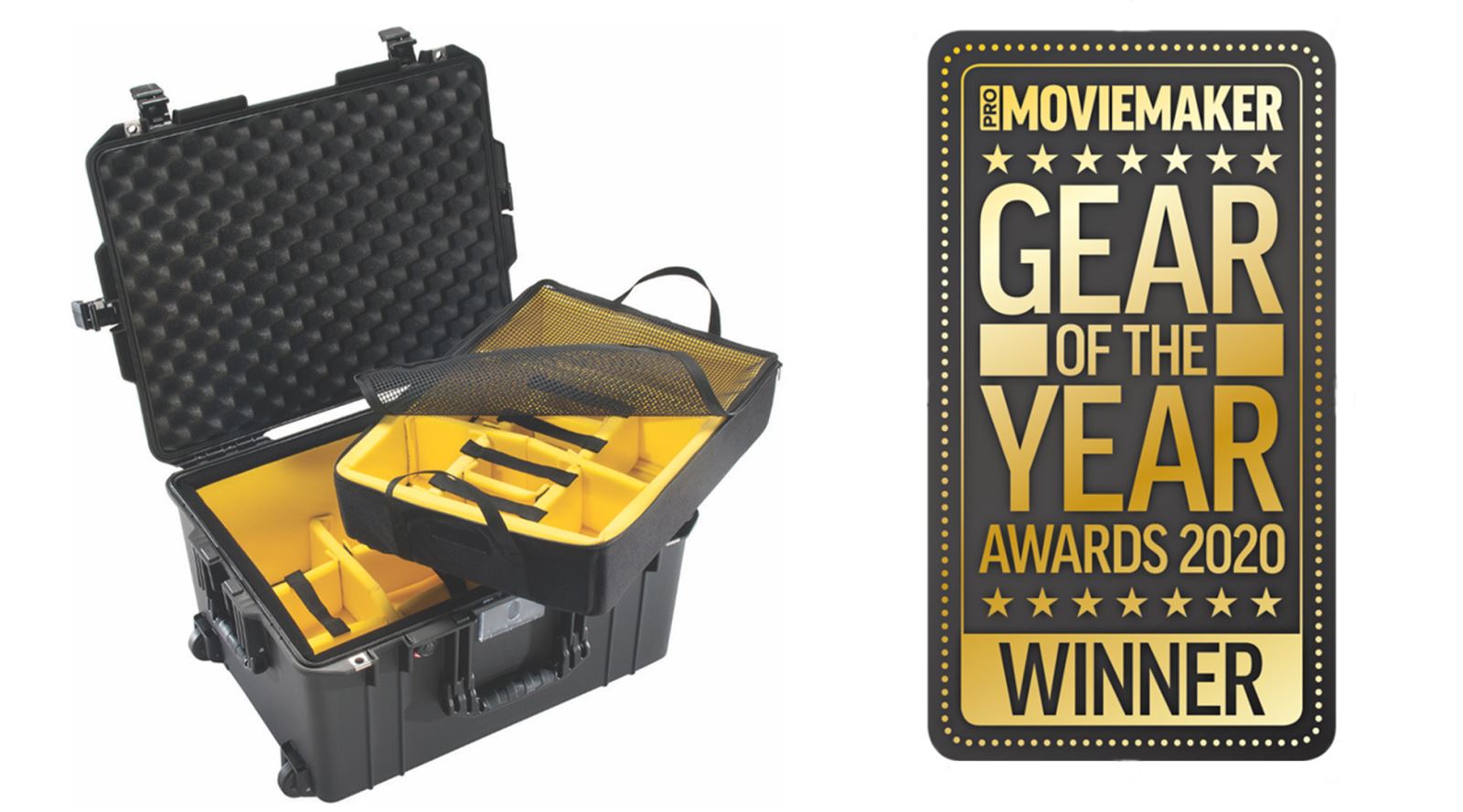 Congratulations from the GTC to Peli!
Peli is delighted to announce that the Peli™ 1607 Air Case has won the ProMoviemaker Gear of the Year Award 2020 in the Rollers/Hardcases category. Peli Products (UK) Ltd is incredibly proud that this is now the fourth year in succession a Peli case has claimed the title.
The Peli range of cases has, for many years, been trusted to protect vital and fragile equipment by moviemakers and broadcast professionals throughout the world.
The Peli™ Air Case range is hugely popular in this industry because the Air models' weight has been reduced by up to 40% but they are still waterproof and crushproof and engineered to maintain the same level of durability as the classic Peli cases.
Shown here with padded dividers, this system offers premium protection with the benefit of flexibility to reconfigure the dividers depending on the gear inside.
Deeper Air cases have been developed further with new models launched in 2020 including the 1556 and 1626 models, which both feature the press and pull latches. The addition of these case sizes offers more customer choice and options for

unbeatable equipment protection.
For more information go to www.peliproducts.co.uk
or call: 01457 869999.