Polecam introduce new medical theatre camera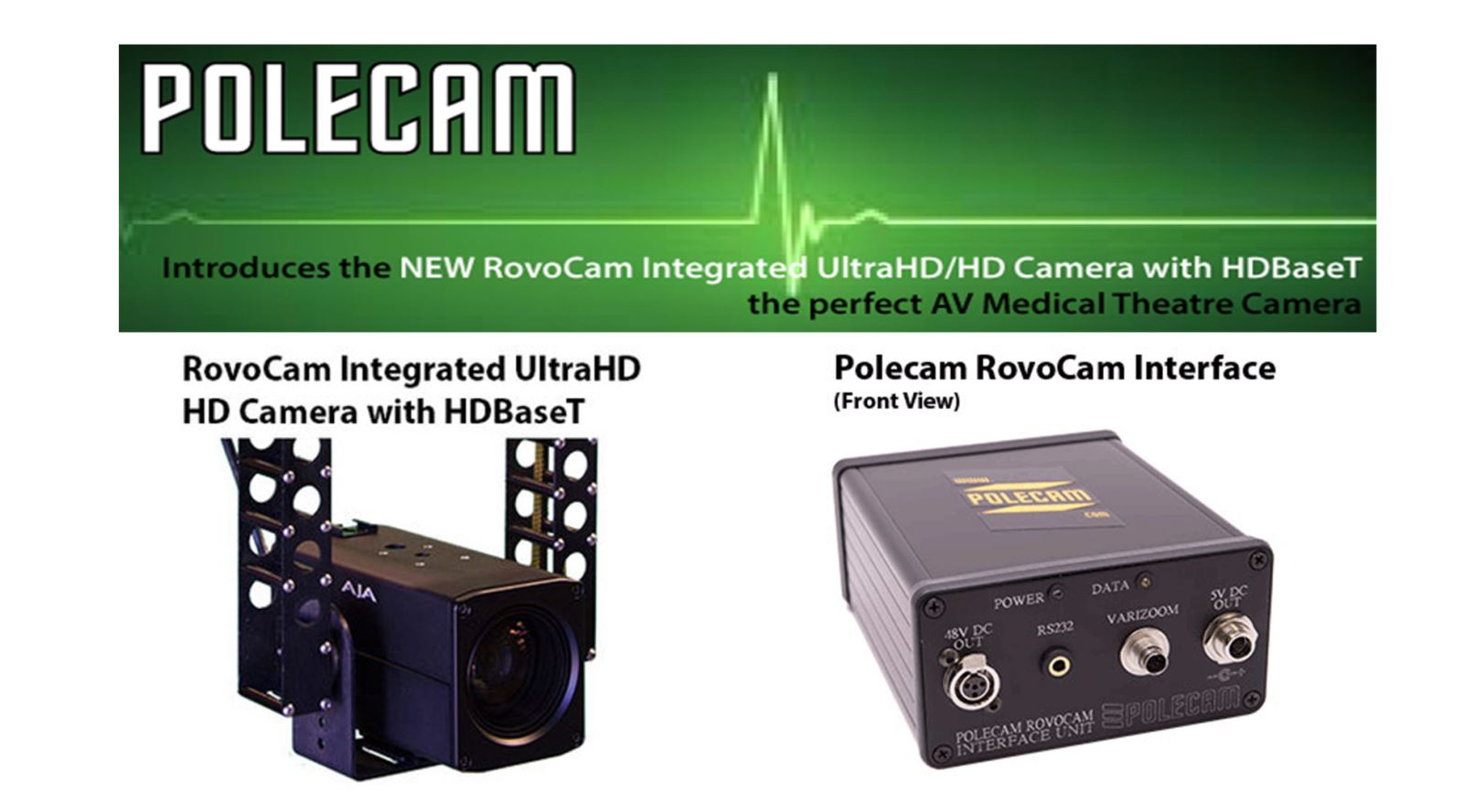 As world leaders in the design and manufacture of specialist lightweight highly portable carbon fibre camera crane systems, Polecam, as proud members of the Institute of Medical Illustrators, are pleased to introduce the NEW AJA RovoCam providing compact Integrated UltraHD/HD Camera with HDBaseT and 12x built-in zoom lens.
Advantages of the Polecam and RovoCam in the medical field
A lightweight, carbon fibre, modular crane with remote head that is primarily used in the film and television industry but is now being used more and more in the operating room to provide high-quality unobscured footage for training surgeons.
The system is used extensively by Smith & Nephew (Birmingham Hip) and now Arthrex who have just bought their third Polecam. It has also been used by many others and even used for live TV surgical shows for both training and television. Polecams are now installed at the John Radcliffe in Oxford as well as hospitals in Swansea and Birmingham, including the Birmingham Children's Hospital, while the 600th Polecam went to the Royal College of Surgeons.
See more about the Polecam Medical Theatre Rig.