Polecam offers PSP System bundle packages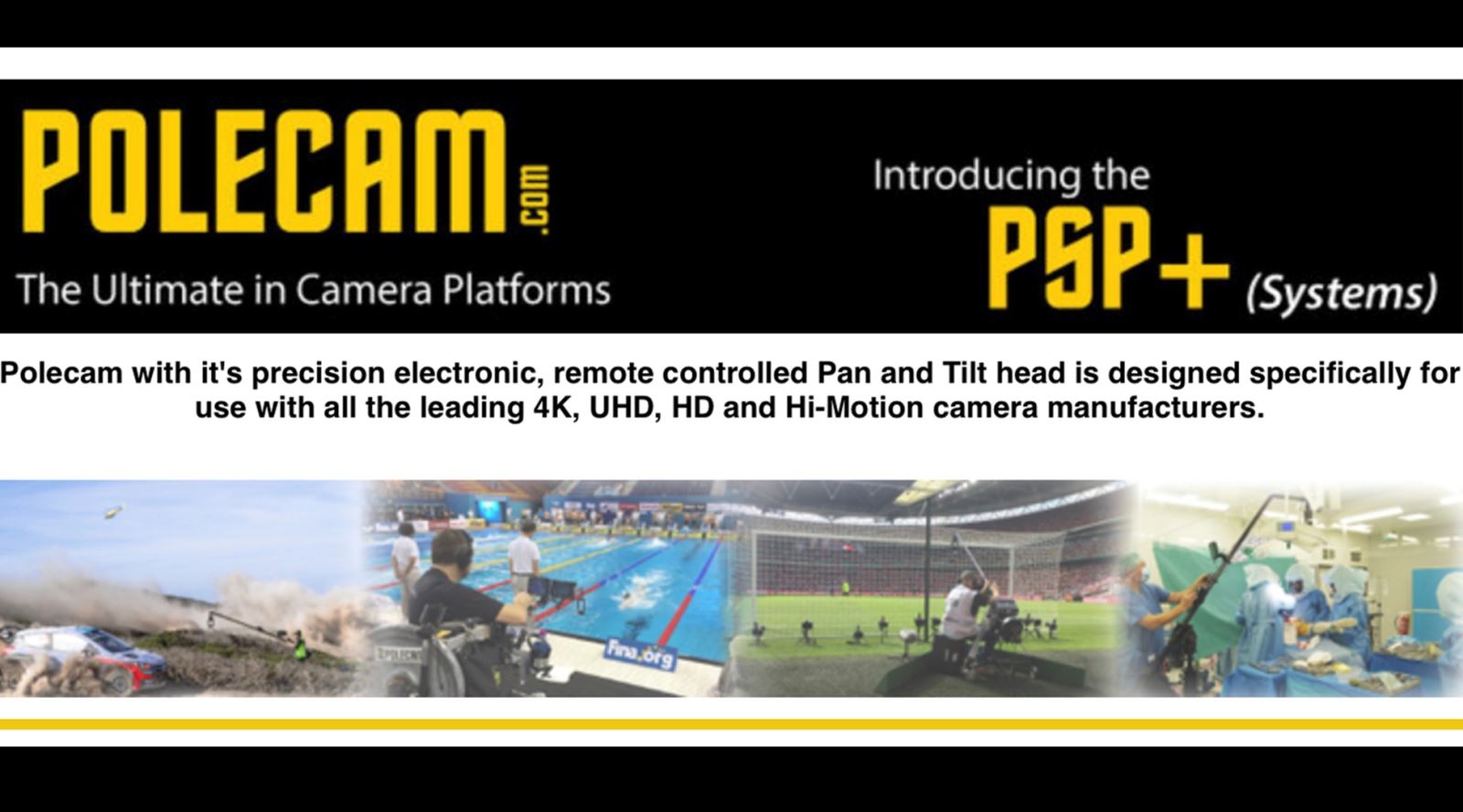 GTC sponsor
Polecam
is known for its no-fuss, single operator, broadcast spec camera crane with a modular configuration, providing operators with the flexibility and option to fly any of the leading camera manufacturers' 4K, UHD, HD and Hi-Motion cameras.
The Polecam systems are created around a modular aluminium 'back-end' and use military-grade, carbon fibre tube sections that easily click together without the need for tools. They can create a reach from 1.5 metres (5') to 8 metres (26') depending on the configuration, options and camera payloads.
---
Polecam Starter Pack Plus (PSP+)
The precision, electronic, remote-controlled Pan and Tilt heads with variable speed, and associated ramping and damping, provide smooth camera positioning and control.
---
Polecam has selected the Pelicase 1770 as the ultimate in secure transport for its Polecam Starter Pack (PSP), Polecam Starter Pack PLUS (PSP+) and the Polecam Professional Pack (PPP). The Polecam systems are supplied as standard in a pre-cut protective foam which drops straight into the Peli 1770. The entire Polecam system is easily manageable and manoeuvreable by one person.
---
The Polecam Wire Strut System (WSS) works in harmony with any new or existing Polecam crane; the system provides even greater stability when working at any length in any environment. Optional carbon sections can be purchased together with the WSS to increase the Polecam reach.
---
GTC Awards success
Congratulations go to Jon Boast – DoP and Polecam Owner Operator – who was awarded an 'Award for Excellence' by the Guild of Television Camera Professionals (GTC) for his work on Phil Spencer's Stately Homes (Channel 4) .
See all this year's GTC award winners.