Polecam takes IntelliJib to the next level at IBC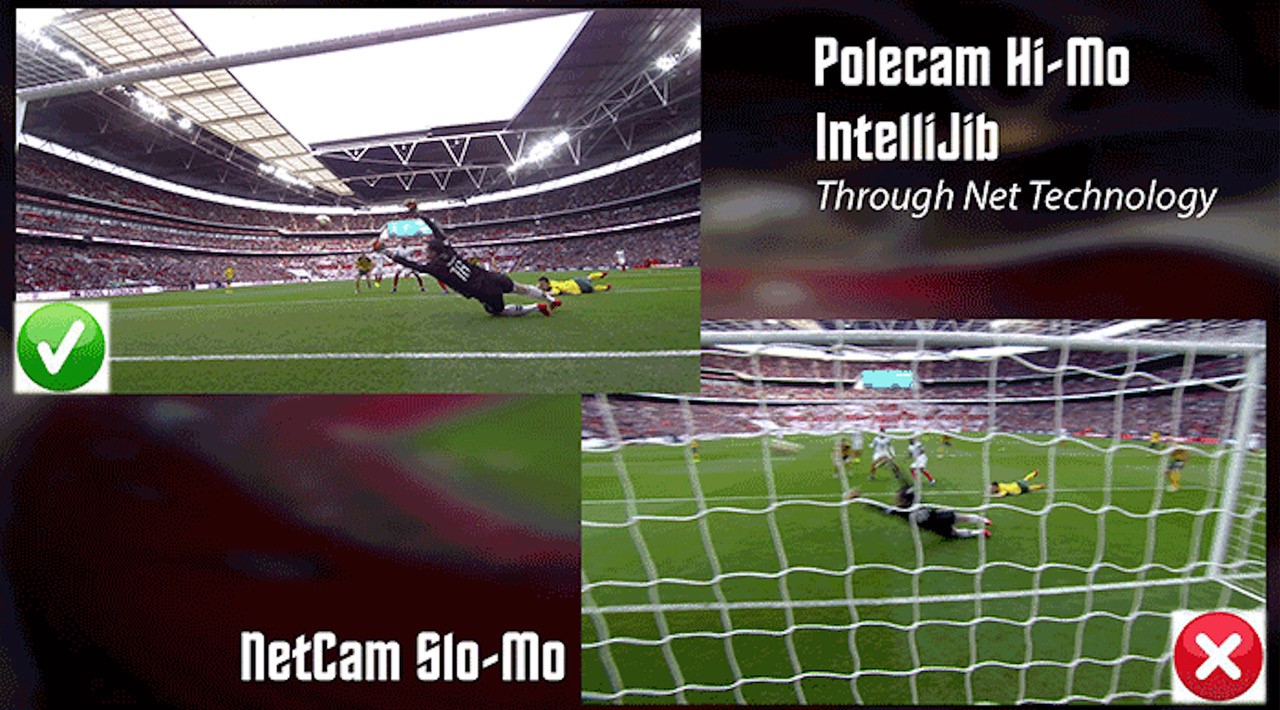 Following the success of its global launch, GTC sponsor Polecam's remote-operated IntelliJib continues to prove itself the perfect specialist camera platform for leading Hi Speed, 4K and HD broadcasts. This innovative camera system provides 'Through Net Technology' (TNT), delivering memorable shots for broadcasters and fans alike.
Polecam will be at IBC 2018 in Amsterdam from 14–18 September and visitors will be able to see the technology in action on Stand 10C51.
IntelliJib offers all the following features:
Modular design
Reach from 0.5 to 3 metres
Low profile, lightweight and rugged
TNT – Through Net Technology
Weatherproof covers
Combined pan and tilt of boom and head
Remote-control via Universal Control Surface
Ease of installation to OBs and MCRs
Ergonomic design and intuitive operation
Unobscured view of the goal action
Hi-Speed, 4K and HD capability
Used by Premier League and UEFA
Despite all this, IntelliJib is not just for football. It's also perfect for any application where an unobtrusive, remote-controlled camera platform is required – think athletics, motor sport, music stage, compact studio, and many more. The opportunities are limitless!
For more information contact Polecam by calling +44 (0) 1244 855 222 or by emailing sales@polecam.com.
See the IntelliJib in action by clicking on the video below or via this link.