Presteigne Broadcast HIre announces £2M investment in 4K including Canon lenses
GTC sponsor Presteigne Broadcast Hire has announced that is has taken delivery of more than £2M in new broadcast technology from Sony, Canon, Blackmagic, Vinten and others to further strengthen its dry hire stock inventories with the latest technologies.
As 4K/UHD continues to gain acceptance, Presteigne can meet the mounting number of requests for 4K camera and associated lenses with its investment in new Sony HDC-4300 cameras, which utilise ultra-high-precision alignment technology to realise three 2/3-inch 4K image sensors.
Lenses from Canon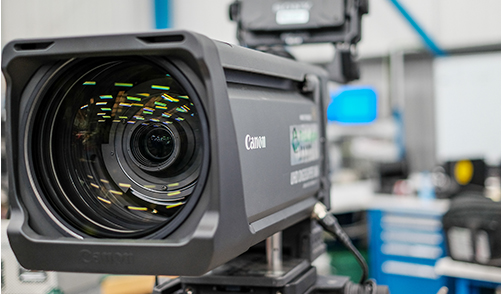 A broad range of Canon 4K studio, field, ENG and telephoto lenses was also acquired to ensure pristine 4K acquisition in any application.
Presteigne CEO Mike Ransome said: "This investment demonstrates our commitment to our customers worldwide. One of the most intricate and important tasks for a dry hire company is to plan and budget for new technologies, and we have studied our choices in this case very carefully.
"For example, we normally expect professional lenses to have a working life of at least 10 years. This substantial investment in 4K lenses is ample demonstration of our belief that 4K will continue to gain momentum and become, if not commonplace, then a readily achievable standard for motion pictures, television dramas, and live events as increasingly large screens demand increasingly detailed resolution."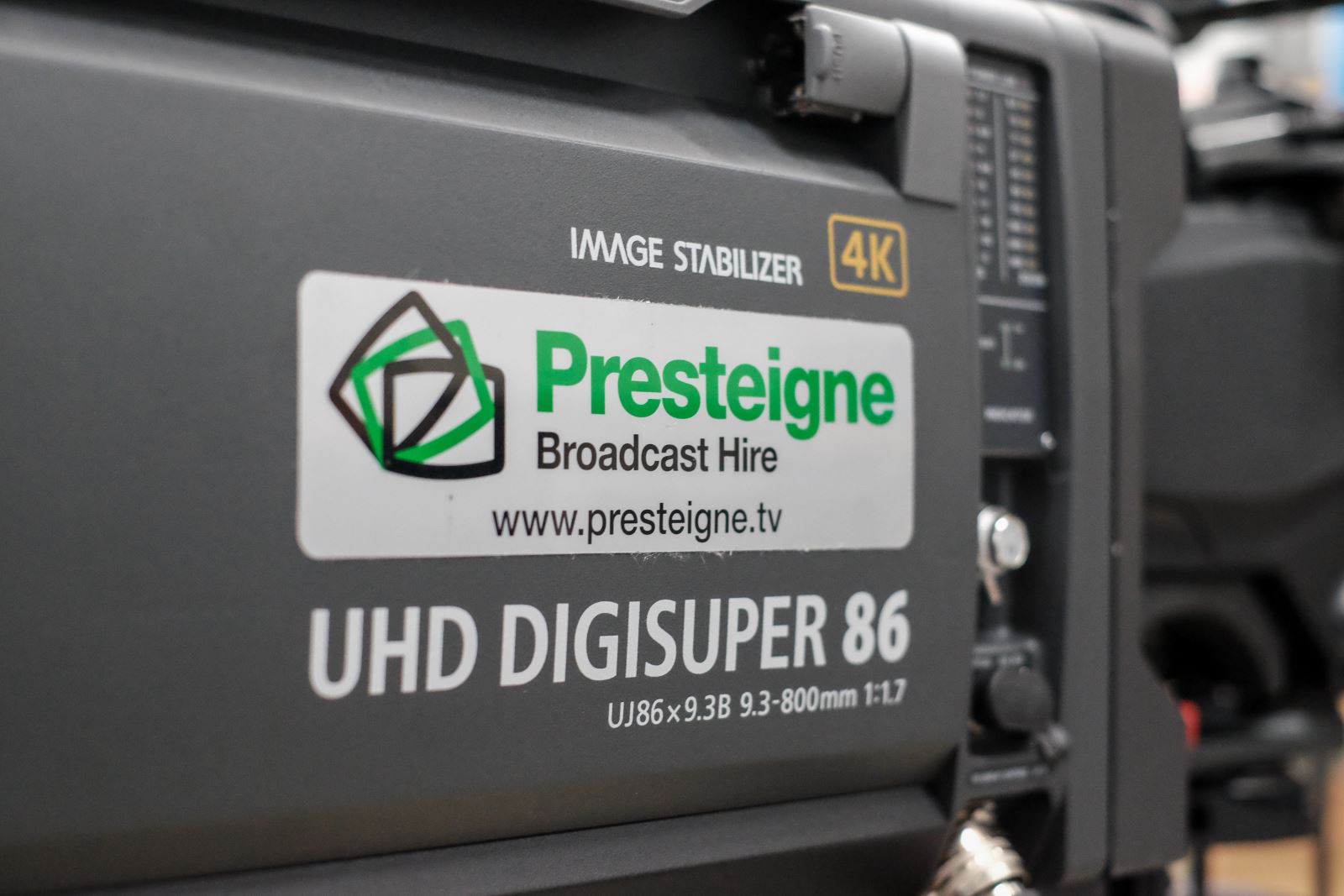 Included in the deal are UHD DIGISUPER 86 (UJ86x9.3B) lenses which will provide Presteigne with exceptional optical performance, surpassing even 4K resolution and offering outstanding focal range. The field broadcast lens is ideal for use within live broadcast production environments and combats any camera shake with its built-in optical image stabliliser.
Presteigne has also purchased both the CJ20ex7.8B and CJ12ex4.3B 2/3" lenses. Introduced last year alongside the CJ12ex4.3B, the CJ20ex7.8B is a zoom lens with the world's widest focal length. These UHD lenses are extremely portable, and have been built to be versatile and flexible, meaning they can be used by Presteigne's customers for any kind of ENG and studio productions.
Presteigne will also benefit from a huge range of focal length with the HJ14ex4.3B, which covers a wide focal range of 4.3mm to 60mm (or 120mm with its extender) as well as HJ24ex7.5B telephoto lenses. With a 24x zoom and unrivalled focal length of 180mm, the HJ24 offers exceptional HDTV performance with enhanced image quality, ease of use and operability.
"Canon's optical technology has been at the forefront of professional lenses for over 50 years and this deal allows Presteigne's customers to benefit from the latest innovations built in to our field and broadcast lenses – including our enhanced 4K image quality," said James Burwood, Product Manager, Professional Imaging, Canon UK & Ireland. "Adding these lenses to its inventory means Presteigne is able to offer huge versatility in its range of available lenses and also benefit from Canon's unique in-house lens service capabilities."
Mounts from Vinten and audio upgrades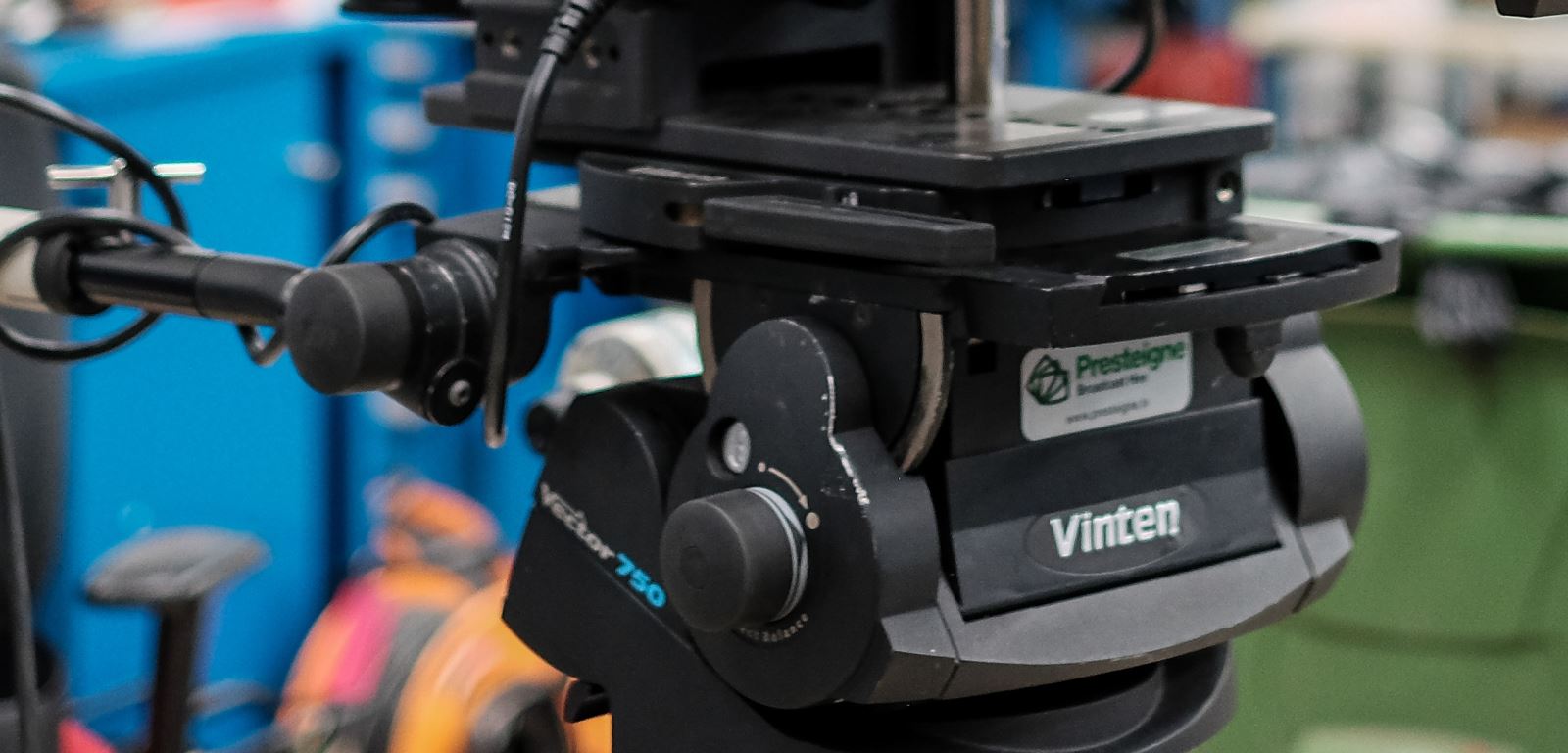 Presteigne has also invested heavily in a full range of Vintenheads, accessories, tripods and pedestals, including Vinten Osprey Elite and Quattro SLfour-stage studio pedestals. Available for mounting on those tripods and pedestals is an equally large number of new HD cameras, which remain in high demand.
Audio has also been an important part of Presteigne's inventory, and the company has purchased for hire a wide range of the latest broadcast audio products to ensure sound quality matches imagery and production comms are clearly understood.
Ransome adds: "One of the value-adds we provide is our technical experience in 4K, which sometimes requires a slightly different set of technical and practical sensibilities to the uninitiated. We have done a lot of 4K shoots over the last couple of years and the demand is growing, hence the investment in more 4K technology, which is why the knowledge provided by our engineers in terms of planning, consulting, set up, service and support is invaluable, unparalleled."
About Presteigne Broadcast Hire
Presteigne Broadcast Hire is a leading dry hire and complete multi-location production solution provider. Established in 1991, it completed an MBO in September 2016, backed by NVM, a private equity firm. With offices in the UK and operating globally, Presteigne Broadcast Hire has the expertise to offer worldwide solutions to meet a wide range of production needs. Its rental department is one of the most comprehensive in the industry, with access to more than 30,000 items of equipment, while specialising in project solutions where they bring their extensive RF, Audio, Video, EVS, HD and 3D divisions together to offer customers a unique and seamless broadcasting experience. For more information, please see: http://presteigne.tv