Procam and Take 2 achieve CarbonNeutral certification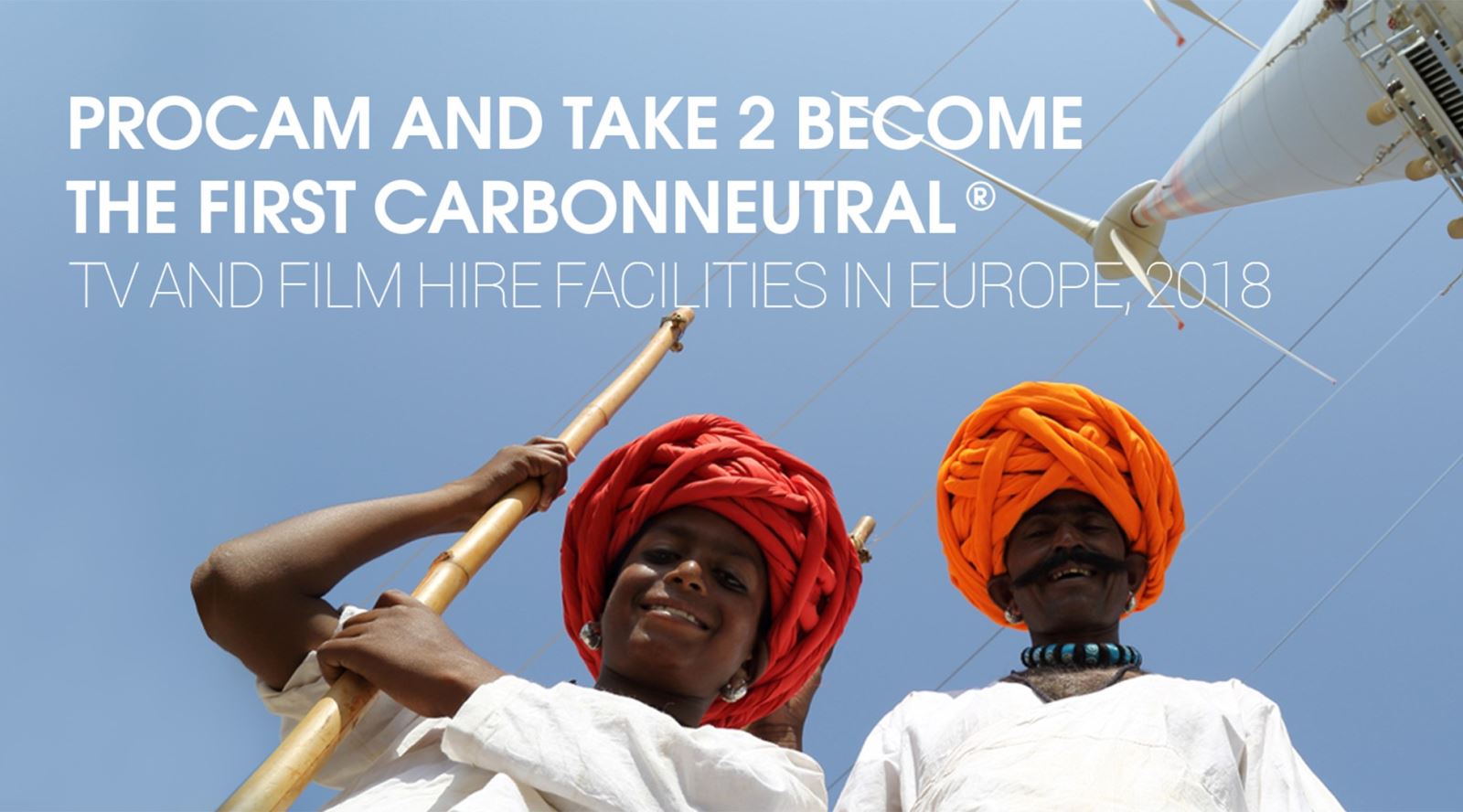 GTC sponsor Procam, Europe's largest digital cinematography and hire firm, and Take 2, leading supplier of professional digital and motion picture equipment within the film and TV industry, have announced that they have achieved CarbonNeutral® company certification.
To achieve CarbonNeutral status, Procam and Take 2 are working with Natural Capital Partners, experts in the delivery of solutions for positive impact on carbon, renewable energy, biodiversity and water. Procam and Take 2 have achieved net zero greenhouse gas (GHG) emissions in accordance with The CarbonNeutral Protocol, the global standard for carbon neutral programmes. This involved a rigorous and independent assessment of the CO2 emissions produced from gas, company vehicles, electricity,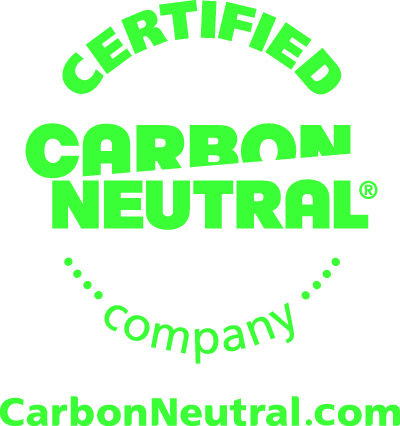 electricity losses, water supply, water treatment, business travel, business hotels, waste, staff commuting and third party deliverables, coupled with an offset-inclusive emissions reduction programme.
As part of its commitment to offset its carbon footprint, Procam and Take 2 are supporting the West India Wind Power project, which is located across three districts in India – Jaisalmer, Rajkot and Surendranagar. This Verified Carbon Standard (VCS) wind power project plays a key role in helping India meet its growing energy demands while supporting the transition to a low carbon economy. The project consists of 242 turbines, each with a capacity of 800kW. Annually the project delivers approximately 375,000 MWh of zero emissions renewable electricity to India's national grid, reducing CO2 emissions by displacing electricity which would have otherwise been drawn primarily from fossil fuel power stations. This improves local air quality while avoiding solid waste generation associated with coal-fired power plants.
"As a forward-thinking company, we see it as our responsibility to neutralise our impact on the environment by taking the necessary steps to offset our carbon footprint and achieve CarbonNeutral status," said John Brennan, Group CEO, of Procam Group. "We are proud to be the first hire facilities to take the lead in being part of the solution and will continue to work with experts to determine and further implement best practices on a much larger scale. I sincerely hope others in the industry will join us by making the same commitment."
Procam and Take 2 are also members of BAFTA's sustainability initiative, albert. Through this partnership, both companies have reduced their carbon footprint through the purchase of Renewable Energy Guarantees of Origin from the UK through Good Energy, which guarantees that 100% renewable electricity has been sourced in line with the Greenhouse Gas Protocol Scope 2 emissions reporting guidance, set out by the World Resources Institute. Procam and Take 2 aim to abide to guidelines set by albert and have implemented company-wide initiatives across its offices in London, Manchester, Glasgow and Edinburgh to reduce its carbon footprint. Completed most recently is Procam's new London HQ, which was built with impressive eco credentials. With an EPC Rating of A, Very Good BREEAM rating, and LED lighting throughout the building, it exceeds the standards of environment sustainability required by building regulations.
Operational practices at Procam and Take 2 include driver eco-awareness training and regular servicing of vehicles to help keep emissions and fuel use as low as possible. The entire delivery vehicle fleet was upgraded from EU5 engines to EU6 models, which offer significantly lower carbon and particulate emissions, as well as an anticipated 10% reduction in fuel consumption. The energy efficiency of the entire fleet is further monitored via stop-start technology and real-time vehicle tracking. A stringent purchasing policy also ensures that all equipment is purchased from reputable manufacturers that follow sound sustainability policies and suppliers are required to provide information relating to the measurement of energy ratings and efficiency of their equipment. This commitment includes the purchase of lead-free broadcast equipment, LED technology and software programmes that ensure the efficient operation of equipment. A whole-life cost approach is taken when selecting equipment, minimising environmental impact, as well as cost.