Product news from Matthews Studio Equipment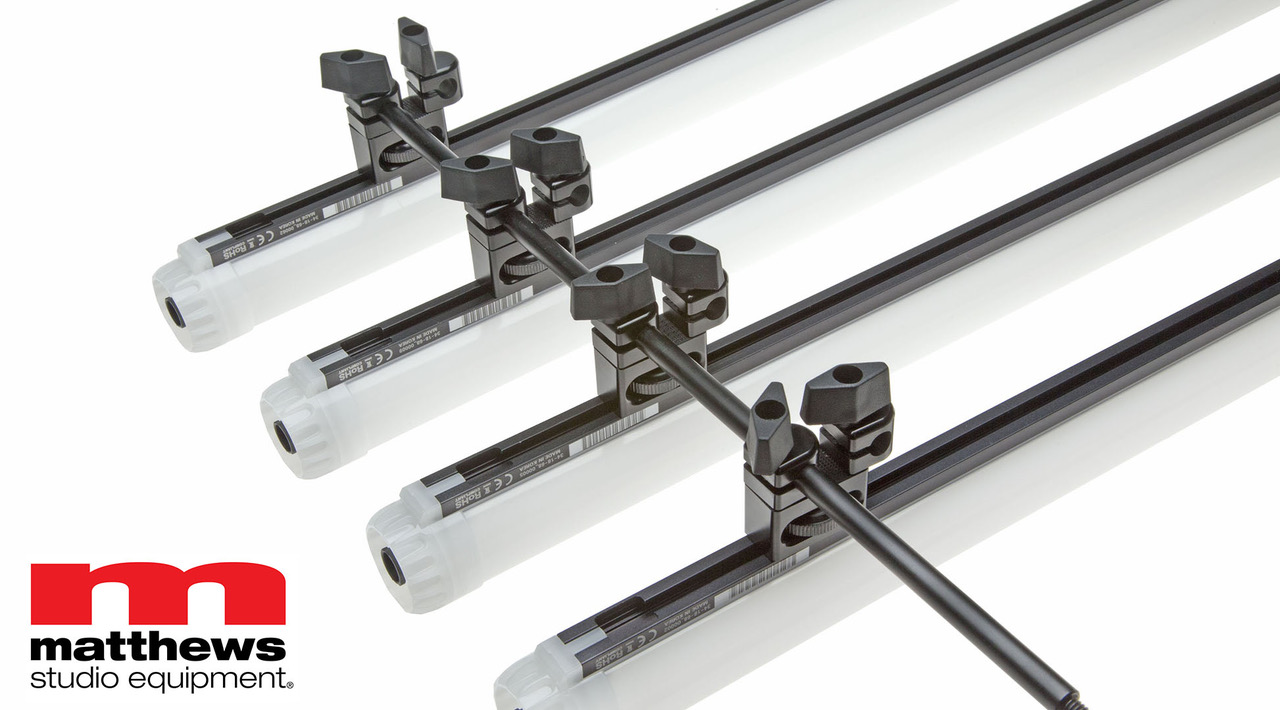 The aim of GTC sponsor Matthews Studio Equipment's (MSE) is to help grips, electricians and filmmakers in general to solve everyday problems encountered on set. When it comes to rigging lights, it works with lighting manufacturers to ensure that the right tools are available for every job. In partnership with lighting pioneers Kino Flo, Matthews has developed the MK-FS48 FreeStyle Rigging Kit and accessories to increase creativity and mountability whilst on set.
MK-FS48 FreeStyle Rigging Kit – v

ersatile design

Included in the MK-FS48 FreeStyle Rigging Kit are four of each of the following:
Spine Mount Rod 4" – connects the FreeStyle LED Tube to any grip head, 3/8" receiver or 1/4-20"receiver
Spine Mount Coupler
8" MICROGrip Rods – creates unique angles and shapes with the LED Tubes when combined with the Spine Mount Coupler
MICROGrip Heads – maintains low profile mounting
"Most important," said MSE Executive Vice President, Tyler Phillips, "is that these are 'tools-free'. We made the locks accessible to varying size hands and we don't require any extra accessories to make this work. Many end-users already have our MICROGrip accessories, which these will work with perfectly, alongside any regular Grip Head on any C-Stand."
Kino Flo FreeStyle LED tubes are taking the industry by storm. Their brightness, colour, reliability and unique software capabilities make them a constant for various lighting situations. Although they work perfectly in the Kino Flo fixture, their full potential is unlocked when removed from the fixture and rigged into the set, used as either a practical or architectural light. The FreeStyle LED Tubes offers a full 300 degrees of light spread thanks to the aluminum spine receiver running along the back length of the tube.
"We developed a mount for that low profile spine," says Tyler. "With it, you can do all the 'light sabre' style setups that create new, dynamic lighting patterns for both still and motion photography. "
A milestone for MSE
MSE turns 50 this year and like any spry 50-year-old, it's thinking about ways to prevent backache. To help grips, gaffers, Steadicam ops, DITs and video village assistants, it has created the Rock n' Roller™ Wheel Sets.
As a creator, product specialist and best boy grip, Martin Torner, urges,
"Use the wheels!"
Rock n' Roller

™

Wheel Sets
The tyres are 2" wide with an 8" diameter and made of low maintenance solid foam for added stability, making them puncture free. With 360 degree rotation, the wheels manoeuvre in any direction whilst maintaining a straight line when rolling across the set. The brake is a dependable, face-locking pedal brake with an adjustable pad to ensure locking strength throughout the life of the wheel and locks both the rotation of the wheel as well as the swivel of the caster. The round design of the top plate saves your feet, keeping pointy corners out of the way when engaging and disengaging the brake. MSE includes its custom Spring Steel Sleeve which attaches the wheels to the stand without damaging the legs.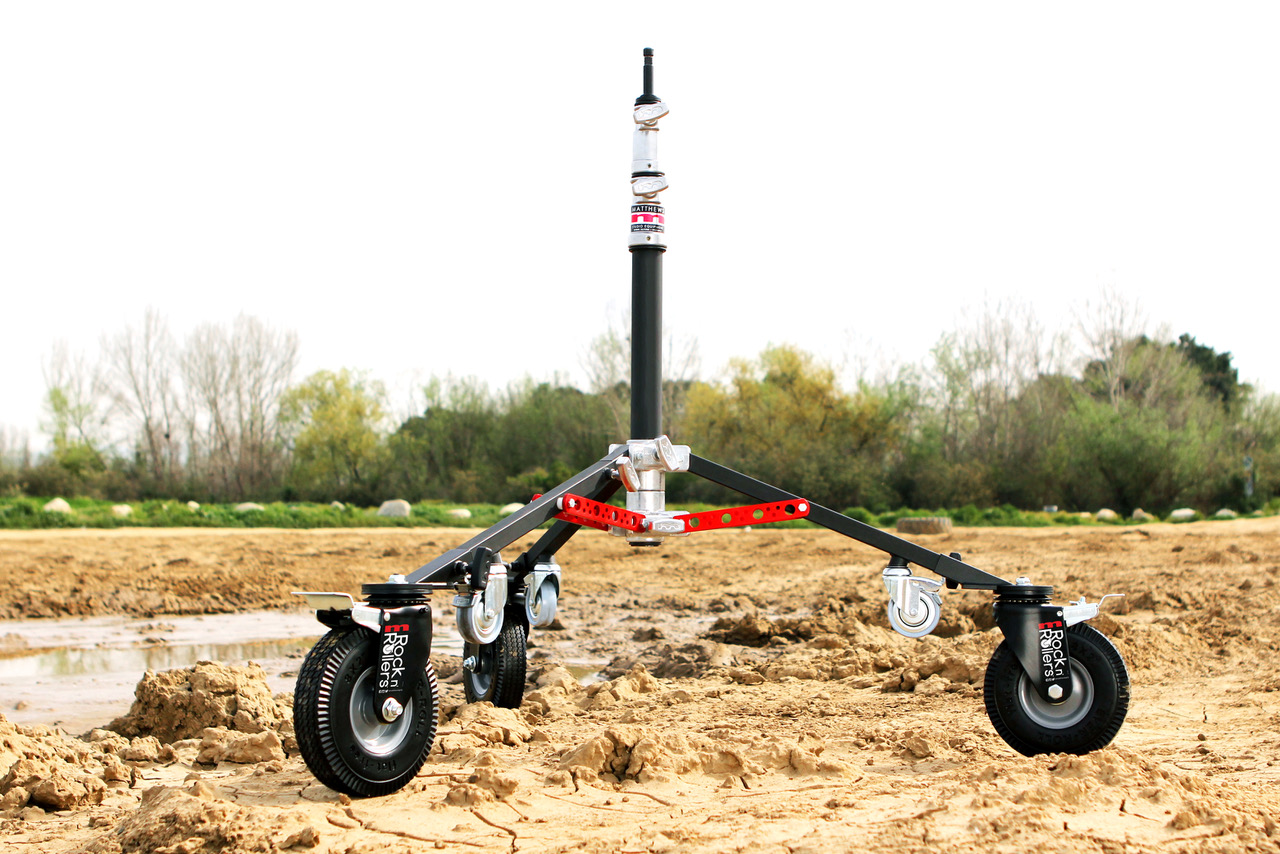 There are three different sets for every situational need. One set pairs with the Monitor Stand II and Slider Stand set, popular with Steadicam Ops, DITs, Video Village Assistants and Dolly Grips as it rolls over any cable nest on set. Another set pairs a 1" square tube leg with Matthews Combo Stands — or any stand — which means pulling less people on set to move an 18K light, getting the next setup done faster. And then there's the Mombo Combo set (also works with any 1 ½" square tube leg stand) which means no more breaking down huge overheads just to move it only a couple feet. Now you simply grab two grips and roll that overhead into place. No matter the brand of your stand, the Rock n' Rollers will do the job.
"I love that Matthews thinks like I do," adds Martin. "These Rock n' Rollers™ were created to be an investment for our customers without needing any extra space on a grip truck. They're going to save your back, your feet, your time, and last longer than any wheel kit on your truck."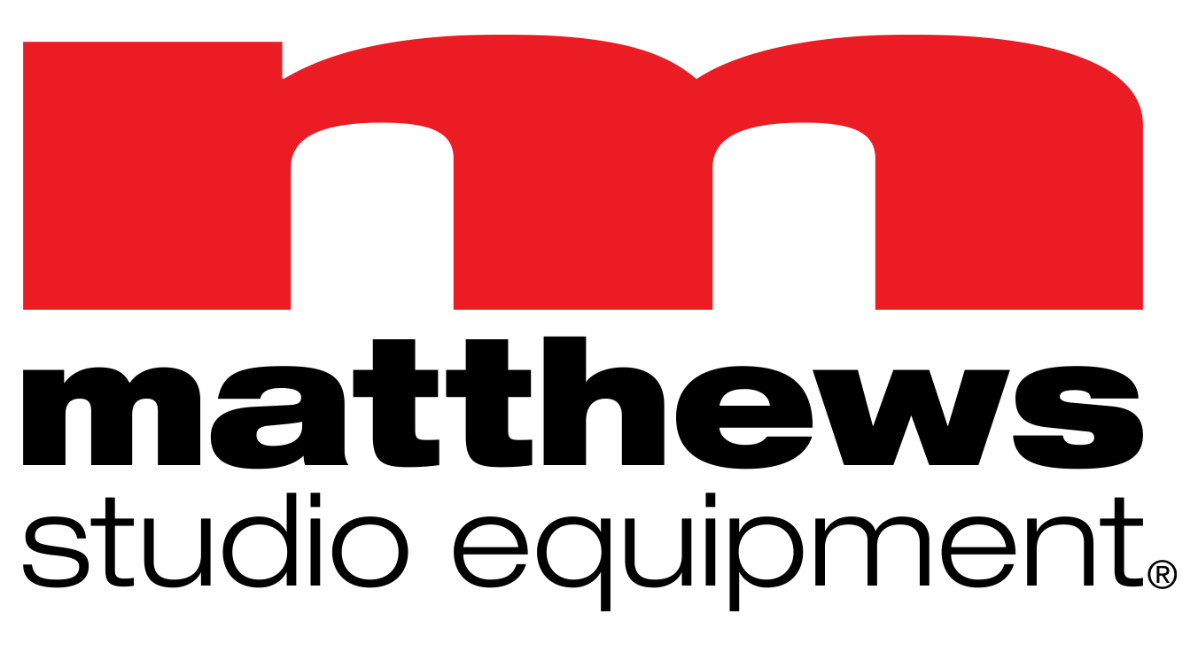 For more information, please visit www.msegrip.com
MSE products are available in the UK from
Cirro Lite.