Production Gear reviews the newest products from IBC 2018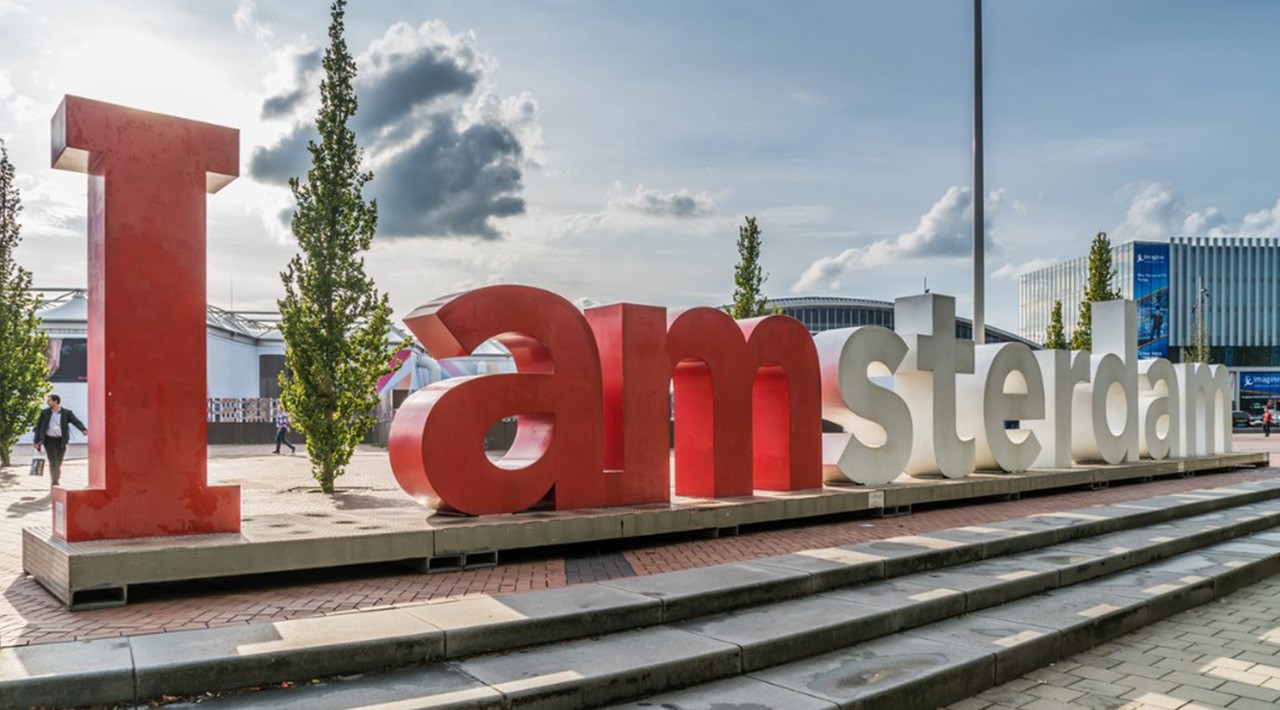 Last week GTC sponsor Production Gear packed its cases and headed out to Amsterdam for the annual pilgrimage that is the IBC trade show and convention. IBC is Europe's largest trade show for video production kit and since a weekend is nowhere near enough time to get around the whole show, the team concentrated their efforts on bringing you news of the latest kit. Read on below to find out what Simon and Sam from Production Gear thought about some of the products on show.
Canon XF705
"If we're brutally honest Canon do have something of a reputation for missing the target, or rather limiting features to protect sales of more expensive models. The XF705 is a bit of a weird beast, don't get me wrong – it's an amazing camera and that's why it's weird. Canon seem to have got almost everything right with this camera as a replacement to their super popular XF305. The XF705 is a little larger than the XF305 and still feels really well built. Honestly, you can't beat the finish of a Canon camera. Canon have some super cool features: as daft as it sounds I was impressed with the fact you can have the flip-out LCD screen on either the traditional left hand or right hand side of the camera – such a simple idea. A theme at IBC this year was camcorders – I really believe we're on the edge of a camcorder revolution. For a middle-aged boy like myself who grew up with the PD150 this is great news!"
JVC GY-HC550
"You do remember JVC, don't you? Well, it seems they are back in the game with this killer camcorder (I told you this was a recurring theme). For the past few years I've not been really excited with JVC, but of late they are showing what a sleeping giant they are. Take this camera, for example. If I were to scribble down my wish list for a camera this would pretty much be it. It has all the right rings and switches in the right place but it also has some killer features. ProRes, yep, Apple ProRes – this camera records ProRes, tasty. It also has built in antennas so you can livestream directly as well as adding titles in the camera."
Canon EOS-R
"If, like me, you've only read the specs of this camera online you may be forgiven for being somewhat underwhelmed. Forget what you think you know; this camera is great. The image is amazing, the build is fabulous and it feels great in the hand. Whilst Canon want you to buy into new R lenses, personally I would use their EF to R mount adapter, which allows you to use variable ND filters in the mount. No fiddling with matteboxes and screw-in filters. It really was as good as having a built-in ND. As the mount and camera are all manufactured by Canon, there are no weird glitches."
Sachtler Flowtech 100
"Let's get the elephant in the room out of the way: these legs are expensive – there is no denying it. You need to realise though that if you walk into a Rolls Royce showroom you know you'll be spending a lot of money, and the same applies here. You're not paying for the name with Sachtler but the technology, the years of proven reliability and the fact that these legs will more than likely still be working when yours have packed in. I've always said that if you buy a Sachtler it's the last tripod you'll ever buy; they are just that good. The Flowtech 100mm system is no different and is ideal for news camera operators using Video 18 or 20 fluid heads."
Blackmagic Design Pocket 4K
"I'm not sure who BMD are trying to kid with this camera… it's not pocket-sized. Add a lens and your friends are just going to think you're pleased to see them if somehow you've managed to wedge this into your trousers! Whilst not small it's not big either – but pocket-sized ? Nope. IBC was my first opportunity to see this camera in the flesh and whilst I still feel it's a bit, well, ugly it doesn't detract from what an amazing camera it actually is. I personally love BMD kit. I own switchers and recorders and for a while I used to own one of their original pocket cameras, which did fit into your pocket. This camera (despite its looks) is very well thought-out with all the knobs, buttons and dials just where you would expect them. The picture quality is great as are all the recording options. You certainly won't need big pockets to afford this quality camera."
Atomos Ninja V
"In recent years Atomos recorders have become a little plasticy. The Ninja V heralds the arrival of a lightweight yet rugged metal housing. The interface is smooth and easy to use and, whilst it does what it says on the tin, I was nonetheless impressed with the size and quality of this recorder. The Ninja V has in my opinion knocked the BMD video assist off top spot as my personal 5" recorder / monitor of choice."
Aputure LS 120D Mark II
"Whilst I didn't believe there was a lot wrong with the original version, Aputure have upgraded this diminutive light and somehow shoehorned in 25% more brightness. There are lots of other improvements that you can read about by following the link below too – and it's bright!"
For more information about Production Gear, please see productiongear.co.uk​.