Pyser Optics at BVE London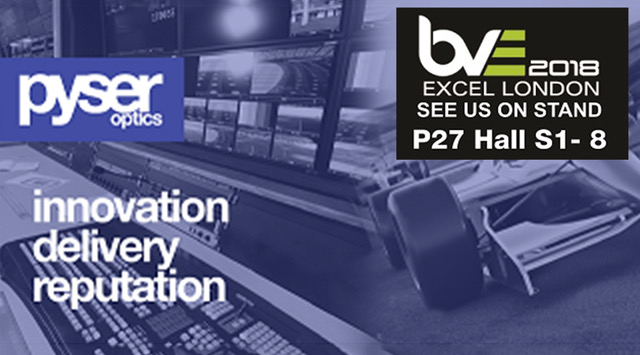 GTC sponsor Pyser Optics will be exhibiting a number of products at BVE 2018 Excel London including a range of exciting new monitors from TV Logic. They are delighted to be unveiling the latest in HDR and 4K technology.
HDR 4K grading monitor
The LUM-310R is an HDR 4K grading monitor with a peak illumina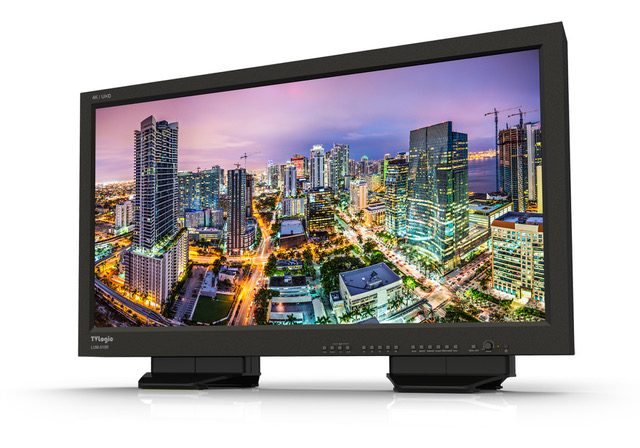 tion of 2000 NITS. Using a clever local dimming system the monitor achieves a contrast ratio approaching 1,000,000;1. BVE will see the world premiere of LUM-313, a 31.5" 4K monitor. As with all recent UHD monitors from TVLogic it offers 12G SDI and HDMI 2 connectivity as well as 2 SI and quad 3G inputs. The UHD LUM-240G and LUM-171G have both been updated to show HDR emulation, waveform monitors and vector-scopes.
HD monitors
New HD monitors include the LVM-171S, a high-speed 17" production monitor and the VFM-055A 5.5" OLED viewfinder. The VFM is available in a special package including a D-Tap cable, hood and flight case.
TVLogic recently launched a camera pan and tilt system that allows full remote control of up to 14 camera heads. The TVR-200H will be on display and visitors will be able to control the latest TVC-FA301 cameras in live trials. The TVK-4000SH is a 4K HDMI/SDI cross-convertor with HD/UHD up and down scaling capabilities. Already tested by a number of London post houses, visitors will be able to try the TVK-4000 for themselves.
Fujinon lenses
Pyser Optics will also be showing the cutting-edge UHD lens range from Fujinon. The star will be the new UA24x7.8 UHD telephoto zoom lens, a BVE first. This lightweight telephoto lens is ideal for sport, news and studio productions.
Pyser will show a selection from the extensive Fujinon range of broadcast and cine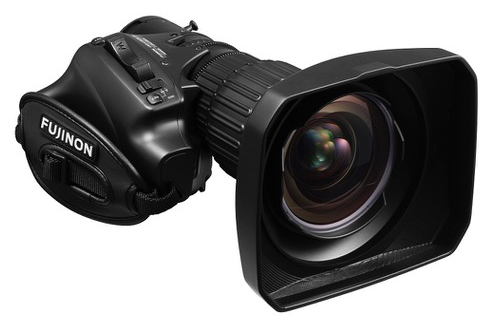 lenses, including the popular PL-mount Cabrio series. These lightweight cine-style lenses are ideal ENG/cine crossover lenses. With a long focus rotation and clear focus scale, calibrated from the image plain, cinematographers will find these lenses a natural fit to the way they work, while those approaching drama productions from a broadcast or video background will find the zoom and focus servos, fitted as standard, equally familiar.
Pyser will also have on show the latest Fujinon MK lenses, suitable for many popular lighter cameras such as the Sony FS-5 and FS-7. Two lenses cover the range from 18–55mm and 50-–135mm covering most production requirements.
Portabrace cases
Portabrace is probably the best-known manufacturer of quality protective cases for the broadcast industry. It certainly offers one of the largest selections available, with soft and hard cases to carry and protect a vast range of cameras, audio equipment and other production kit. Pyser will show a selection of new Portabrace production cases for the latest popular equipment.
Horus covert cameras
Horus produce covert cameras for over 90% of the fly-on-the-wall and investigative journalism shows in France. There will be live demos of video over Wi-Fi from the Horus button camera.
In addition to the exciting new products above, the Pyser team are planning a few surprises! See them on stand P27 Hall S1-8.