Read the Top-Teks guide to the new Sony FX6 camera by GTC member Mark Bordeaux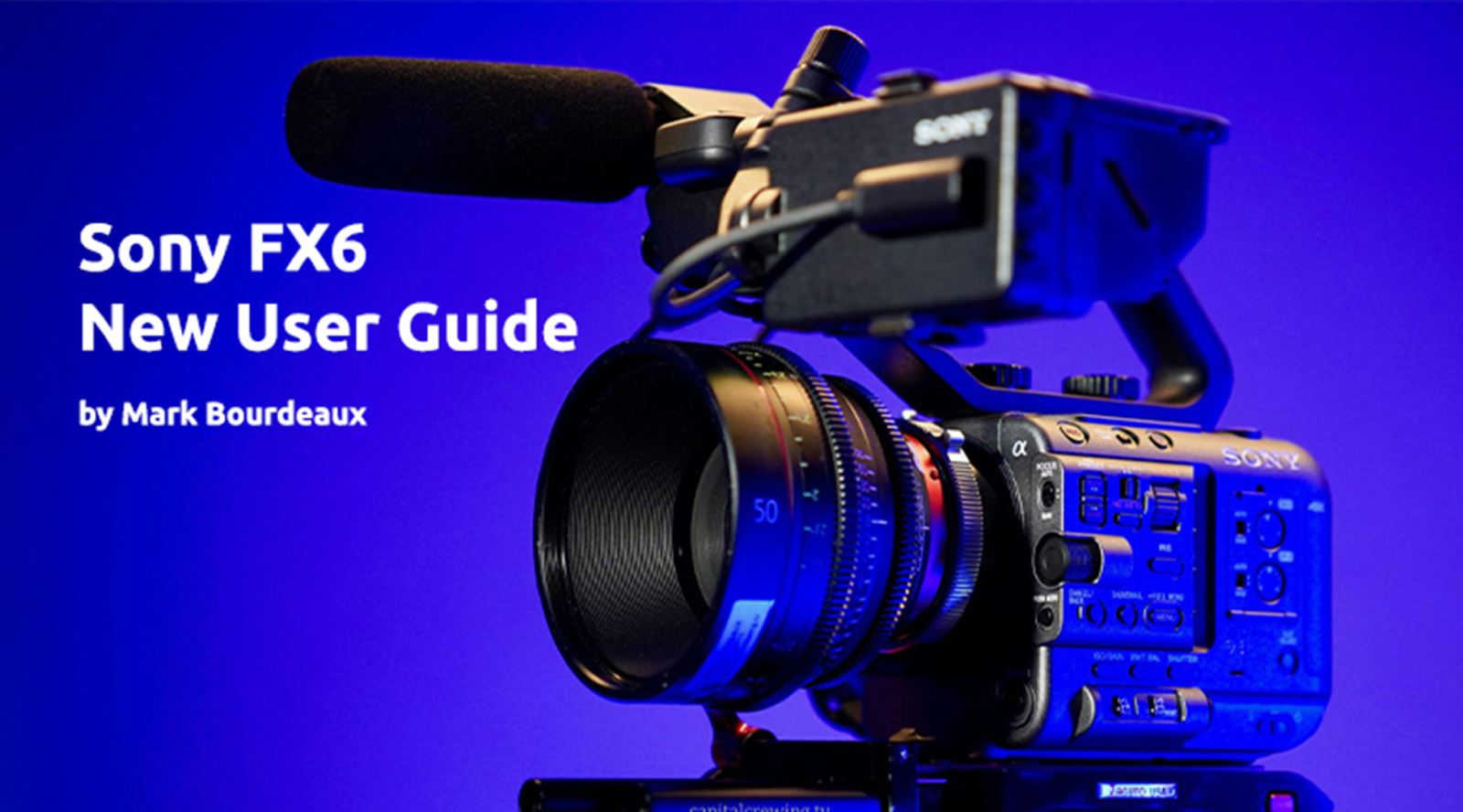 There's a wealth of great information in GTC sponsor Top-Teks' blog section – and the latest has been provided by well-known GTC member Mark Bordeaux of Capital Crewing. In this useful post, Mark gives a user guide to the new Sony ILME-FX6 camera from Sony.
The introduction, written from the camera professional's point of view for producers, starts:
The Sony FX6 is an incredible new large sensor camera from Sony that sits alongside the FX9 and Venice in their Cinema Line-up.
The Camera in a nutshell... for producers
4K full-frame sensor for cinematic looking images with shallow focus
UHD/4K slow motion up to 120 frames per second (fps) in full frame. And it can record up to 240 fps in HD
When used with modern E mount lenses this camera also has incredibly good, fast and accurate autofocus, face detection and even eye recognition. It won't ever completely replace manual focus but it makes shots possible that could never be considered before without a focus puller
The FX6 has two native ISOs (an alternative way to display the sensitivity settings of the camera, rather than gain) that means it can pretty much see in the dark when you switch to high ISO mode. A real help when combined with high frame rates. This camera has so much going for it
The camera has a built-in variable ND filter. This seamlessly adjusts the amount of light that it gets in continuously changing environments. This lets you keep the same f-stop on your lens when the sun goes in or out, maintaining the look you wanted. It's a real game-changer for camera professionals
Raw output – you can now record 12 bit Raw to the Atomos Shogun
S-Cinetone colour science – basically a really beautiful looking picture that captures great flesh tones and has lots of range to preserve more highlights and see more graduation and texture in the shadows.
The FX6 is so small it can be mounted on to a gimbal with ease – our favourite is the Zhiyun Crane 3 LAB
Despite its very small size it still works really well as a shoulder-mounted camera, so it's very versatile
Sometimes it will be the perfect main camera on a shoot. Sometimes it will be the perfect gimbal camera. And because it shoots S-Cinetone, it will often be the best B camera to match with the FX9...