RED Digital Cinema: Avid DNxHR and DNxHD now available for DSMC2 cameras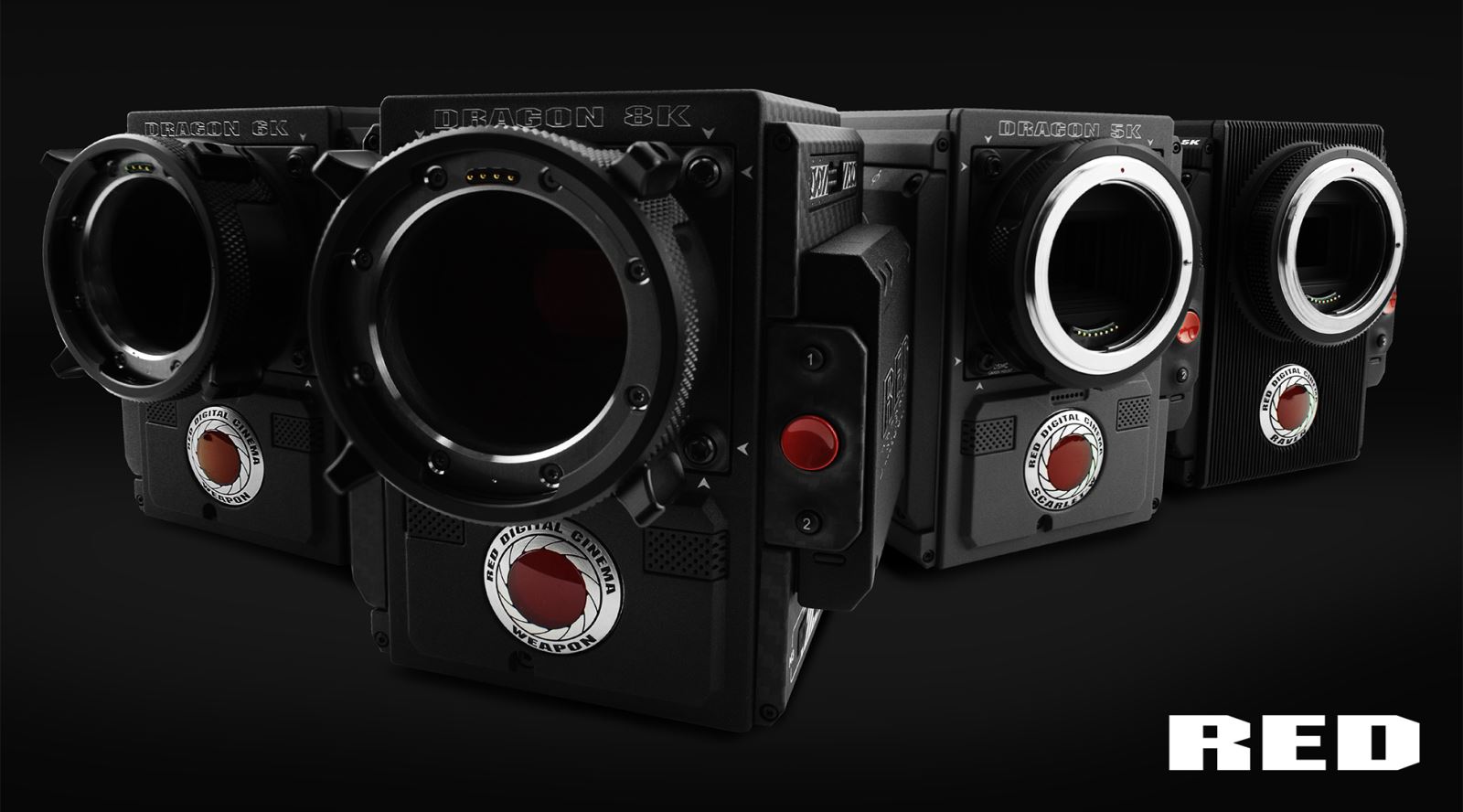 RED Digital Cinema has announced that Avid DNxHR and DNxHD are now available for cameras and also revealed a selection of RED accessories including a DSMC2 side handle.
The DSMC2™ cameras – WEAPON®, SCARLET-W and RED RAVEN™ – can now shoot in the Avid DNxHR® and DNxHD® recording formats via a free firmware update. This update includes the ability to shoot REDCODE RAW (R3D®) simultaneously alongside Avid DNxHR/HD and delivers yet another powerful and intuitive workflow option to professionals shooting on RED. Visit red.com to learn how to get the Avid update.
In addition, RED announced a selection of highly anticipated accessories including:
DSMC2 Side Handle: An ergonomic handle with navigation wheel and customizable settings that is ideal for compact handheld configurations.
DSMC2 Jetpack-SDI Expander: An I/O expander designed for aerials, gimbals, and other lightweight/remote configurations with SDI connections.
DSMC2 V-Lock Battery Module: Pairs with a variety of expanders to power via V-Lock batteries.
RED PRO Touch 7.0" LCD: Designed for off-camera configurations and offers camera control plus a high-definition experience for recording and viewing footage.
Also now available on RED.com are samples of RED's proprietary R3D file format. The samples files found at http://www.red.com/sample-r3d-files will showcase R3D's flexibility when paired with industry-standard post-production suites for editing, VFX, conforming, and grading.
These announcements came during NAB where RED also highlighted the latest software and accessories from a variety of third-party partners including: Acecore Technologies, DJI, FOOLCOLOR, Frame IO, Freefly, Gates Underwater, Gyro-Stabilized Systems, Intuitive Aerial, Kippertie, Motorized Precision, Nauticam, NextVR, OFFHOLLYWOOD, RT Motion, Shotover, and Wooden Camera. Collectively these accessories unlock the creative power of RED camera systems and give operators the flexibility to create the perfect configuration for any shoot.