Rosco DMG Flicker Free LED Soft Light
Rosco DMG Lumière MAXI Switch Soft Light
Cinematographer Chris Vanderschaaf specialises in high-speed video and has been seeking an LED light source that could keep up with the demands of shooting his 1000fps slow motion projects. After testing the DMG Lumière MAXI Switch, Vanderschaaf determined that the powerful LED soft light was flicker-free and brought it on set to shoot his next commercial. The MAXI's cool-running LED units kept the set comfortable and the MAXI produced "a nice, big, soft source light" – Chris's ideal key lighting for slow-motion.
Get a behind-the-scenes look at the MAXI Switch in action in the Rosco Spectrum blog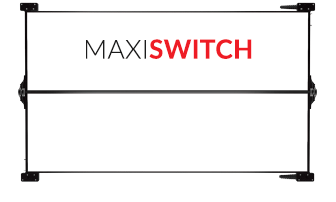 Vanderschaaf described the MAXI Switch as "a robust light that's ready to go right out of the box", which enabled him to be "up and running fast." The user-friendly LED soft light features an easy-to-use menu and the latest remote-control technologies, making the MAXI Switch an ideal lighting solution in the studio or on location.
---
DMG Lumiere by Rosco