RoscoLED tape - easy accent lighting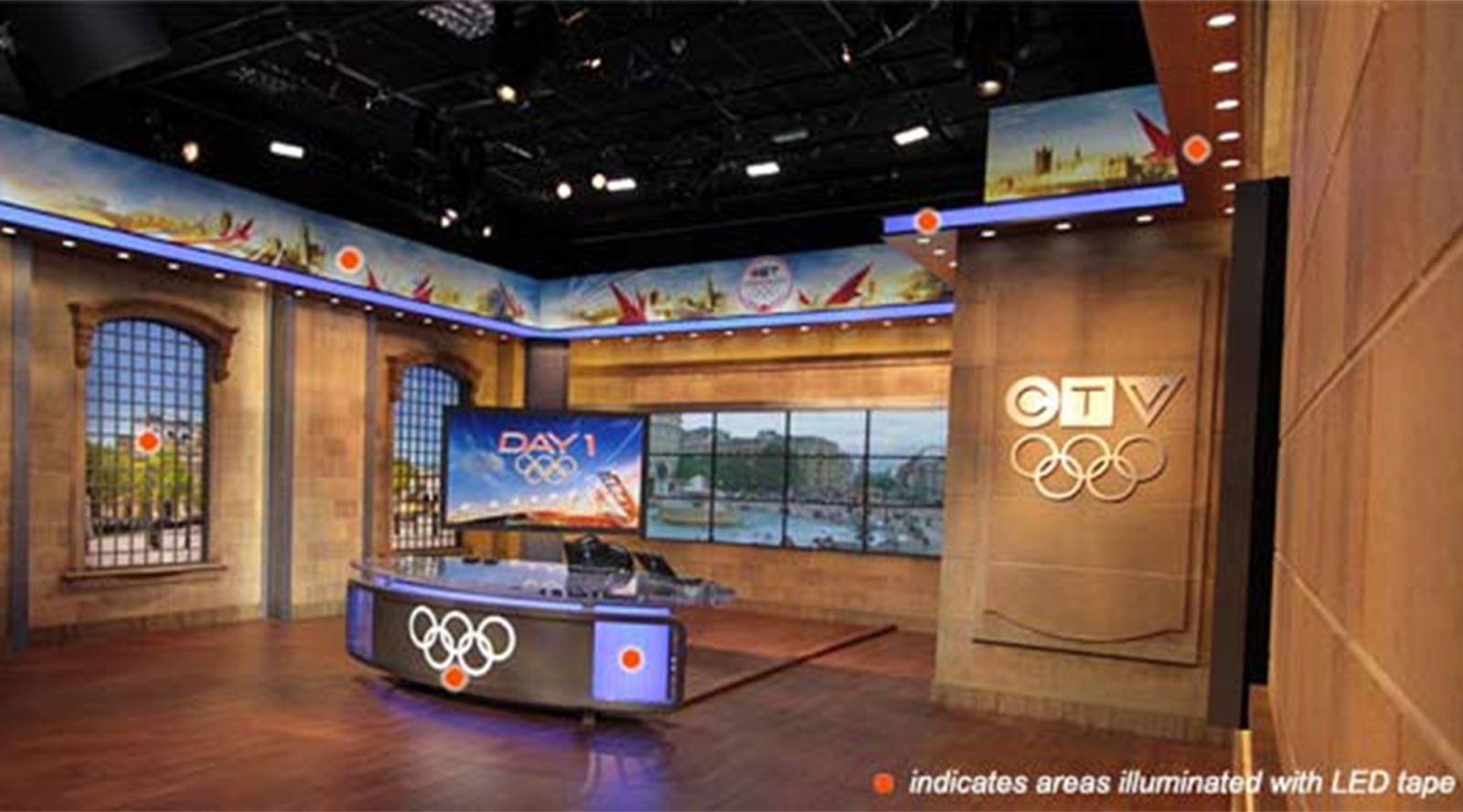 LED tape offers a number of advantages to scenic and lighting designers seeking to add depth, colour and accent lighting in broadcast sets. Acclaimed lighting designer Adrian Goldberg put LED tape to work in CTV's broadcast set for the London Olympics.


Now you have the opportunity to use the same LED tape products Adrian Goldberg uses in his installations. Thanks to his expertise with LED tape, Goldberg consulted Rosco in the development of its RoscoLED Tape product line.
RoscoLED Tape is designed to easily add attractive accent lighting into set pieces for broadcast studios, and television & feature film productions. Available in static white, variable colour-temperature white or RGB+W colour-mixing configurations, RoscoLED Tape meets the demands of the most discerning designer.
Consider RoscoLED Tape the next time you're seeking an innovative solution for:
Backlit graphic wall elements
Anchor desk illumination
Attractive accent lighting