Rosco releases MAXI MIX
Rosco Laboratories releases MAXI MIX®
LED fixture and accessories allow filmmakers to create an entire wall of True Rosco Color™.
After receiving a positive response to its reveal at NAB 2019, Rosco Laboratories is pleased to announce the official release of MAXI MIX from DMG Lumière by Rosco.
MAXI MIX features include:
full spectrum white light from 1700K-10000K
a proprietary combination of six LEDs (phosphor-coated Red, Green, Blue, White, phosphor-coated Amber, Lime) for a wide colour gamut and True Rosco Color™ gel matches
measures 120 x 36 x 8.5cm (47 x 14 x 3.3'') – at only 8kg (17.6lb)
7550 Lux (@1M @5500K)
MAXI MIX is the third fixture to be released with award-winning MIX technology, joining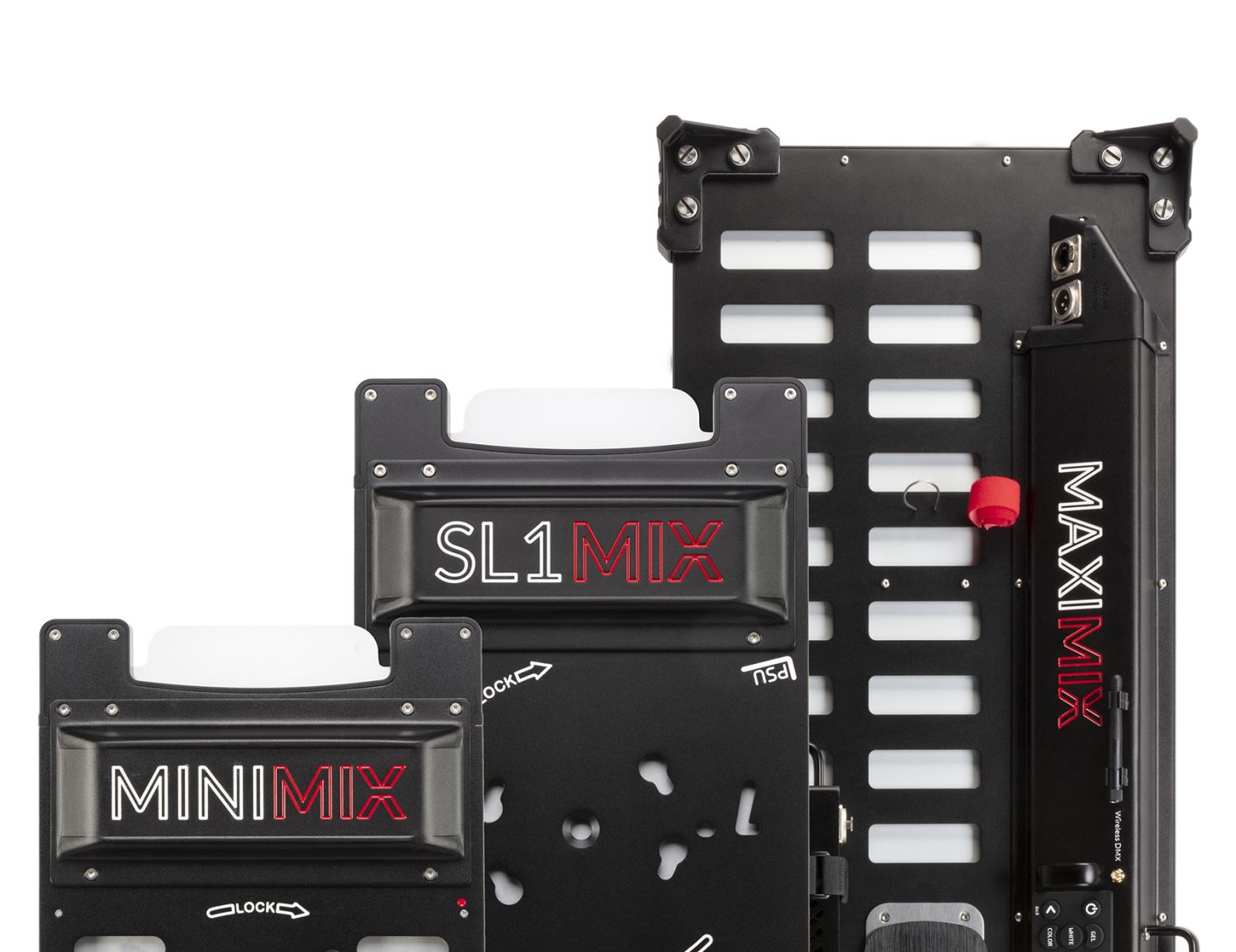 the MINI and SL1 models and is the largest of the family. Several new accessories are available for MAXI MIX, including the innovative MAXI MIX LINK. This rigging solution connects to the light with strong, ¼-turn fasteners, enabling filmmakers to connect multiple MAXI MIX fixtures together to create a punchy key light, a large continuous strip light for car commercials, or an entire wall of coloured light.
Additional diffusion and mounting accessories are also being introduced for MAXI MIX, including a double yoke that enables users to stack two MAXI MIX fixtures together to create a powerful, 720W soft light. A kit option is available as well, which includes a power supply, cables, and single yoke in addition to the fixture.
MAXI MIX will begin shipping in October and all fixtures will be equipped with the new MIX 2.0 firmware, which includes:
50 new True Rosco Colors in gel mode (for a total of 137)
new XY Mode that includes CIE 1931, REC 709 and REC 2020 color spaces
brighter colours – doubled output in Color Mode for many of the saturated colours
improved low-level dimming, DMX profiles, and wireless connection via CRMX and Bluetooth
CCT base in Color Mode now includes full colour temperature range of MIX (1700k to 10000k)
For more information about MAXI MIX and its accessories, as well as MIX 2.0 firmware, visit www.dmglumiere.com