Rotolight offers Fujifilm shooters ultimate flexibility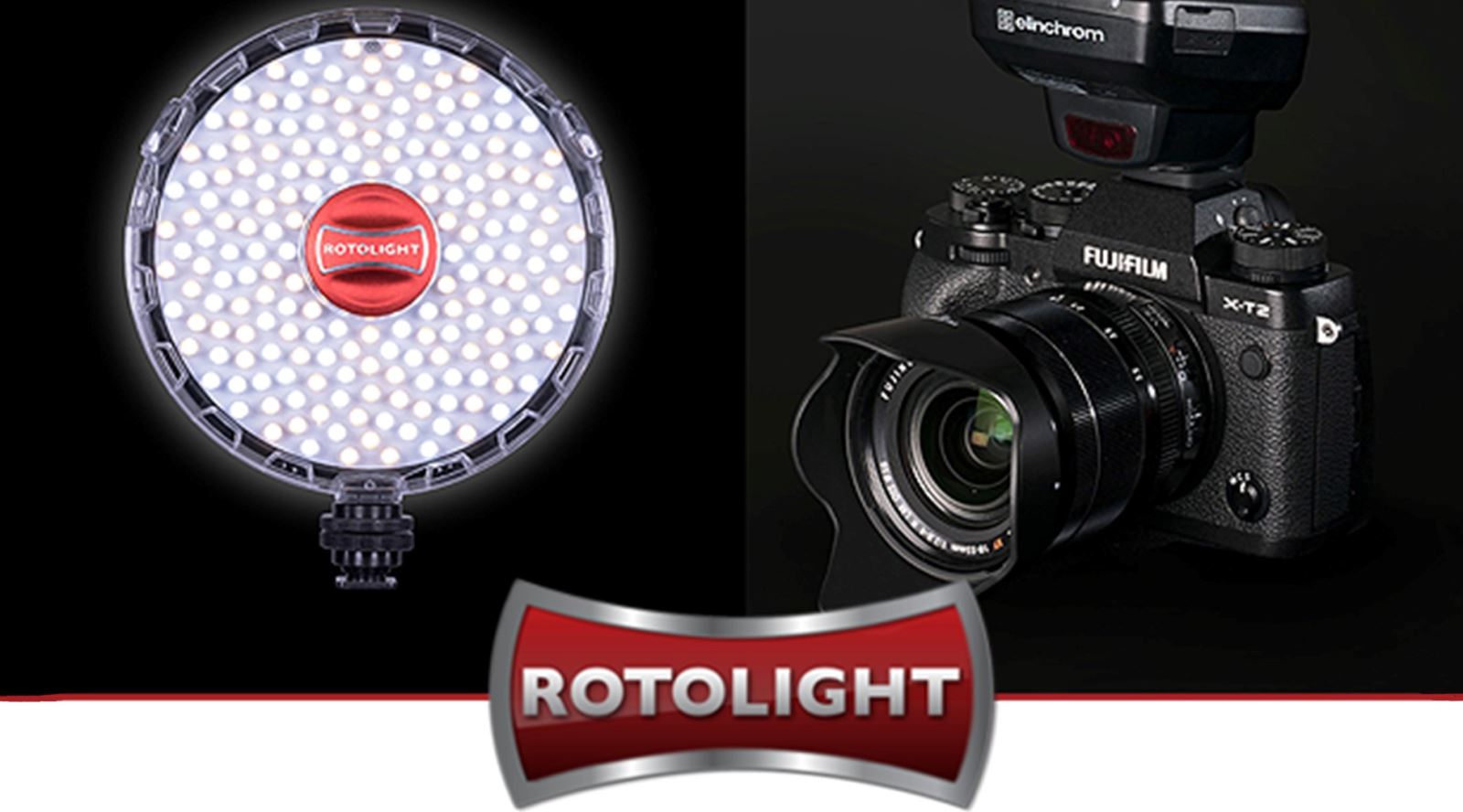 Award-winning British LED lighting manufacturer and GTC sponsor, Rotolight, has announced the launch of a High Speed Sync (HSS) transmitter optimised for Fujifilm camera systems, in collaboration with Elinchrom. As one of the first HSS transmitters available for Fujifilm cameras, the Rotolight HSS transmitter, in combination with Rotolight's award-winning lighting products, represents a fantastic pairing for both photographers and filmmakers.
"As the system grows, so do the demands from our users for compatibility with third-party accessories. This is why we are so happy to have an HSS transmitter for our X Series and GFX System so that our photographers can expand their creativity with the use of the Rotolight range," says FUJIFILM UK Marketing Manager, Andreas Georghiades.
Fujifilm has already established itself as an innovator in mirrorless technology, most recently with the X-H1 model being awarded 'Best Mirrorless Camera' (2018/19) by EISA. Rotolight's pioneering LEDs offer the 'shoot what you see' benefits of continuous light, creating a natural synergy between Fujifilm's mirrorless X Series that will streamline photographers' workflows and optimise creative time on shoots. Also offering the added power of HSS flash with zero recycle time, Rotolight delivers an all-in-one solution for photographers on the go.
"We've seen a lot of demand from Fujifilm shooters eagerly awaiting the compatible HSS transmitter so that they can unlock the full potential of the Rotolight range, and we are delighted to now welcome them to the family," says Rotolight managing director, Rod Aaron Gammons.
Filmmakers will also benefit from the partnership by being able to remotely control colour temperature (3150-6300K) and brightness as well as Rotolight's CineSFXTM; a suite of customisable cinematic lighting effects such as lightning, fire, gunshot, and paparazzi, providing a versatile creative toolset for filmmakers and cinematographers alike. The Rotolight HSS transmitters enable users to wirelessly control up to ten lights, in four groups, at a distance of up to 200m (656ft), whilst providing rock-solid reliability, range, flexibility and control for multiple off-camera lighting setups.
Compatible with all other Elinchrom Skyport devices, transmitters are already available for Canon, Nikon, Sony, Olympus and Panasonic camera systems.
The Rotolight HSS transmitter for Fujifilm is available now for £229 / €213.99 / $249.95 from www.rotolight.com.