Sachtler launches ACE XL GS AL and ACE XL MS AL tripod systems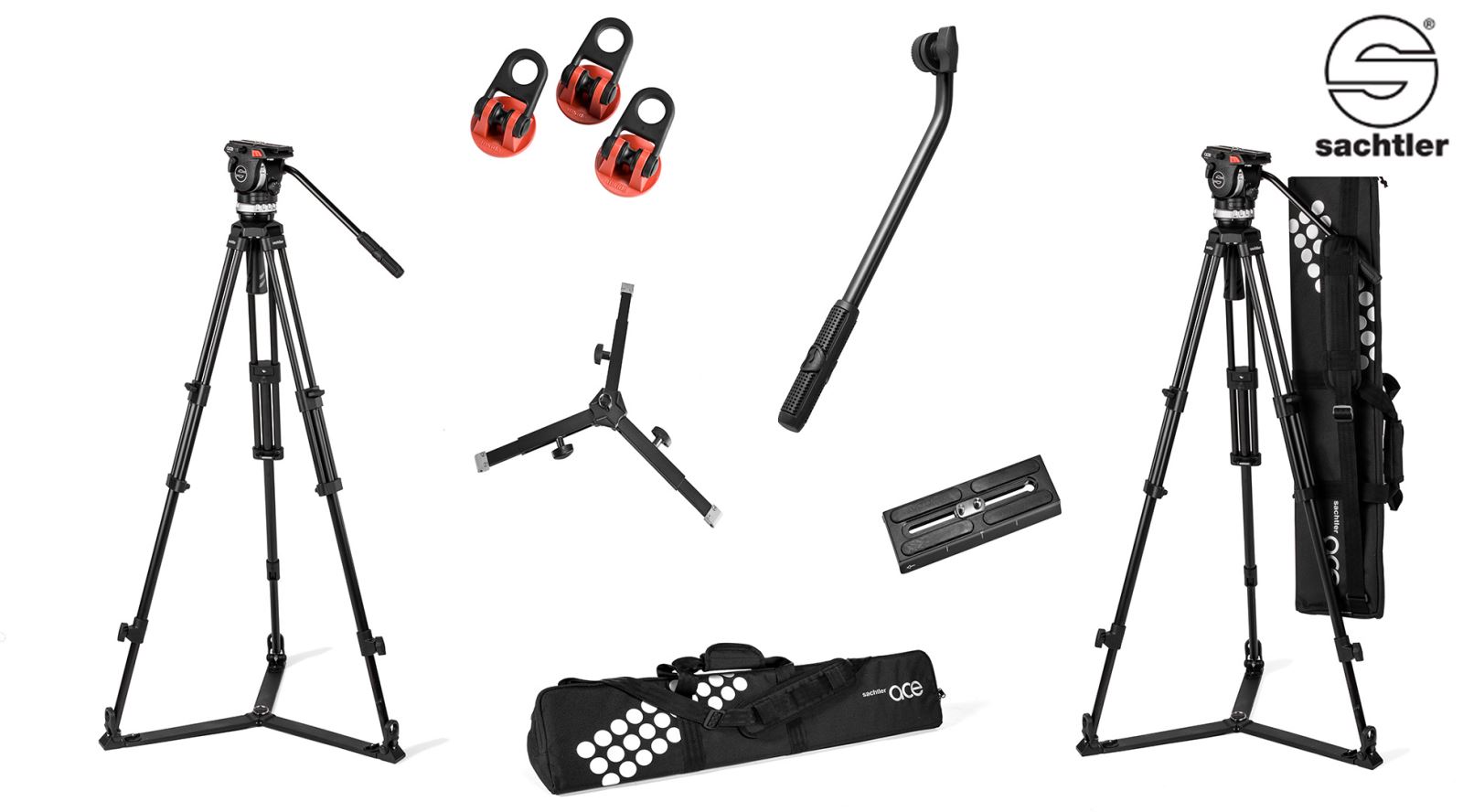 New aluminium versions of the popular ACE XL tripods offer value-priced alternative to carbon-fibre counterparts
Sachtler, a Vitec Group brand and global industry leader in camera support systems, have introduced two new aluminium tripod systems in the company's popular ACE XL family. Both equipped with the new ACE XL 75mm fluid head, the new ACE XL GS AL and ACE XL MS AL tripod systems offer many of the benefits of their carbon-fibre counterparts in a lower-cost package.
"Camera operators would be hard pressed to find a more cost-effective professional tripod system that can support an 8-kilogram payload," said Tobias Keuthen, Director of Global Product Marketing Management, Vitec Group. "Not only are our new ACE XL GS AL and ACE XL MS AL among the lightest-weight tripod systems on the market, but they offer everything that's made Sachtler the industry standard for professional lightweight camera supports — completely jerk-free camera movements and maximum stability."
Versatile range
Both the ACE XL GS AL (with a ground spreader) and ACE XL MS AL (with a mid-level spreader) are ideal for use with DLSR cameras and with the latest cine-style cameras, such as Blackmagic Design's URSA Mini Pro, Canon's EOS C200 and EOS C300 Mark II, Panasonic's LUMIX GH5 and Sony's PXW-FS7. The 75mm fluid head supports an extended payload range of 2 to 8 kg (up to 17.6 lb), giving it the versatility needed to support a broader range of configurations — from a lightweight, video-enabled DSLR camera to a heavier rig with camera accessories or even an HDV camcorder.
Both tripod systems offer eight counterbalance steps for quick and easy camera balancing, and the ACE XL's patented SA drag™ (synchronised actuated drag) damping provides an authentic broadcast feel and familiar dependability for precise panning and tilting. The long 104mm (4.1-inch) sliding range of the ACE camera plate allows for quick camera setup, and clearly marked counterbalance settings aid in setting repeatable moves and provide a tilt range of +90 degrees to –75 degrees.
Robust but lightweight
Both the ACE XL GS AL and ACE XL MS AL can operate in a broad temperature range, from –30 C/-22 F to 60 C/140 F. The new aluminium ACE XL models weigh only a fraction more than their carbon-fibre counterparts, at 4.5 kg/9.9 lb for the ACE XL MS XL and 4.1 kg/9 lb for the ACE XL GS AL. The ACE XL GS AL with ground spreader provides a height range of 56 to 173 cm (22 to 68 in), and the ACE XL MS AL offers a height range of 79 to 170 cm (31 to 67 in) with mid-level spreaders.
Both tripod systems include Sachtler rubber feet and come with a padded bag featuring practical grips and a carrying strap.
The ACE XL GS AL and ACE XL MS AL are available now.
See more: www.sachtler.com