See BR Remote at IBC2017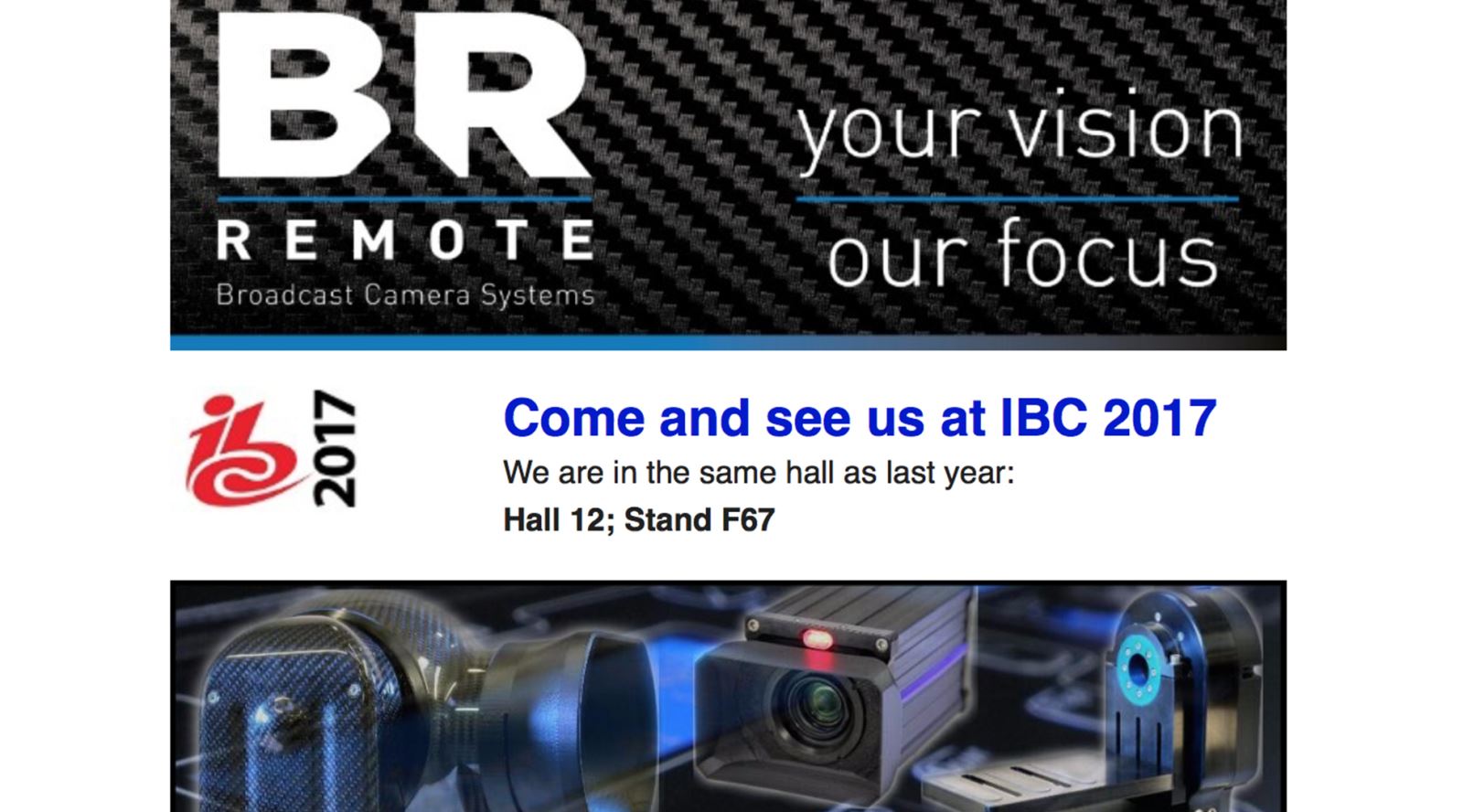 There will be plenty of kit to look at and have a play with on the stand of GTC sponsor BR Remote at IBC2017 (Hall 12 – Stand F67), including the following:
Brand new range of CamBall3 cameras
CamBall3 S
CamBall3 X
CamBall3 XM
This new range offers DMX control, Profile Move and Motion Control abilities.
---
Proteân Remote Head
A fantastically flexible remote head that can extend in both height and width and offers DMX, Motion Control and move tracing ability.
---
HD-16 Mini Camera
New, full HD, miniature remote camera.
---
Mini Positioning Head
The perfect lightweight and cost-effective partner to the HD-16. This mini head offers both 'L' shape and 'T' shape mounting for small cameras.
---
Underwater PTZ Dome camera
As used in the recent BBC Alaska series, the new HDC-160 Dome allows a large pan range and a wide angle shot of more than 65 degrees with zoom capability.
Take a look at the brand new BR Remote brochure for more information about the full range of products.
---
IBC2017
At IBC 2017 Director of Development David Bradley will be on the stand, as will Managing Director Nick Percy. Pop by for a beer or a coffee and say hello.
Be BR Remote's guest
If you don't yet have your ticket for IBC, you can use the BR Remote customer code when you register at https://show.ibc.org/register (Customer Code: 21598)