SmallHD unveils FOCUS OLED 5" 1080p Touchscreen Monitor at NAB 2018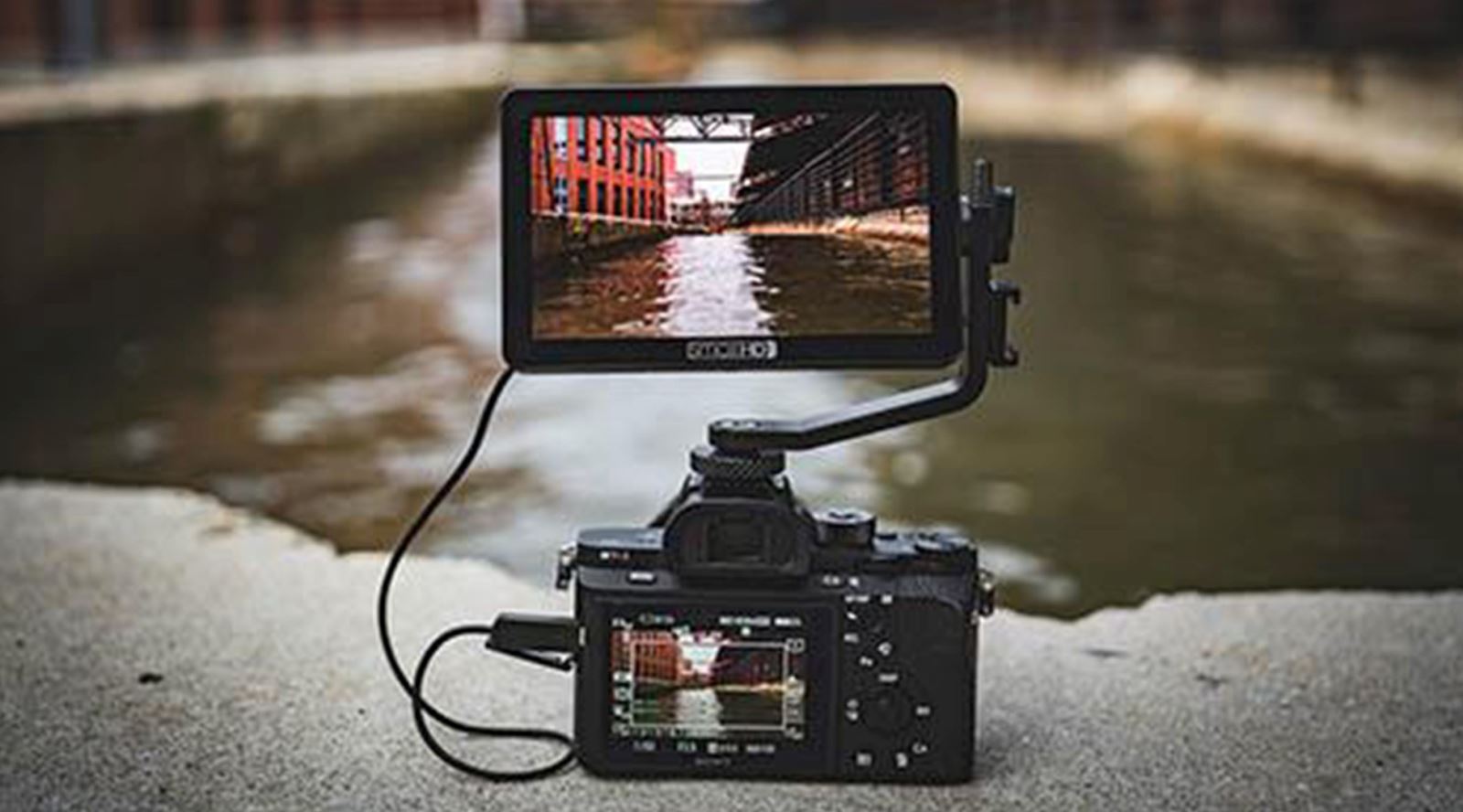 SmallHD (part of the Vitec Group) has announced the breakthrough FOCUS OLED 5-inch, 1080p camera-top monitor, combining the colour and contrast performance of OLED technology with the convenience of a touchscreen user interface, all at a cost effective price.
The SmallHD FOCUS OLED offers a beautiful, sharp, 1920x1080 resolution, wide-colour gamut display. With edge-to-edge bonded glass, integrated battery slot and included SmallHD Tilt Arm mounting solution, OLED has become really accessible.
Similar to the original SmallHD FOCUS monitor, the FOCUS OLED has the ability to power small DSLR and mirrorless cameras. With just one Sony L Series battery, creatives using cameras such as the Sony a7sii or the Panasonic GH5, can power the FOCUS OLED monitor and their camera, thanks to the monitor's 7.2 Volt power output.
OS3 software suite
The FOCUS OLED is equipped with SmallHD's OS3 software suite. Professional tools like Waveform, Vectorscope, False Color and Focus Assist, are quickly accessible and completely customisable. With Smartphone-like user controls, the FOCUS OLED answers the call for an easy-to-use, data-driven, camera-top toolset.
The SmallHD FOCUS OLED is available with either a Micro HDMI input or a full-size SDI input. Both options include an integrated Sony L Series battery slot, 7.2 Volt power output, 1/8" stereo mini-plug for monitoring audio and a full-size SD card slot for loading real-time 3D LUTs. Weighing in at just 9 ounces (255g), the FOCUS OLED provides a stunningly sharp image without adding bulk. The 5.5-inch, 1080p display has an expansive contrast ratio (60,000:1), 350 nits brightness, over 400 pixels per inch, and a wide colour gamut (105% NTSC).
The FOCUS OLED HDMI has an MSRP of $699 while the SDI version has an MSRP of $799.
For more information visit ‪www.smallhd.com/nab2018.