Teradek launches next generation line of Prism 4K HDR Codecs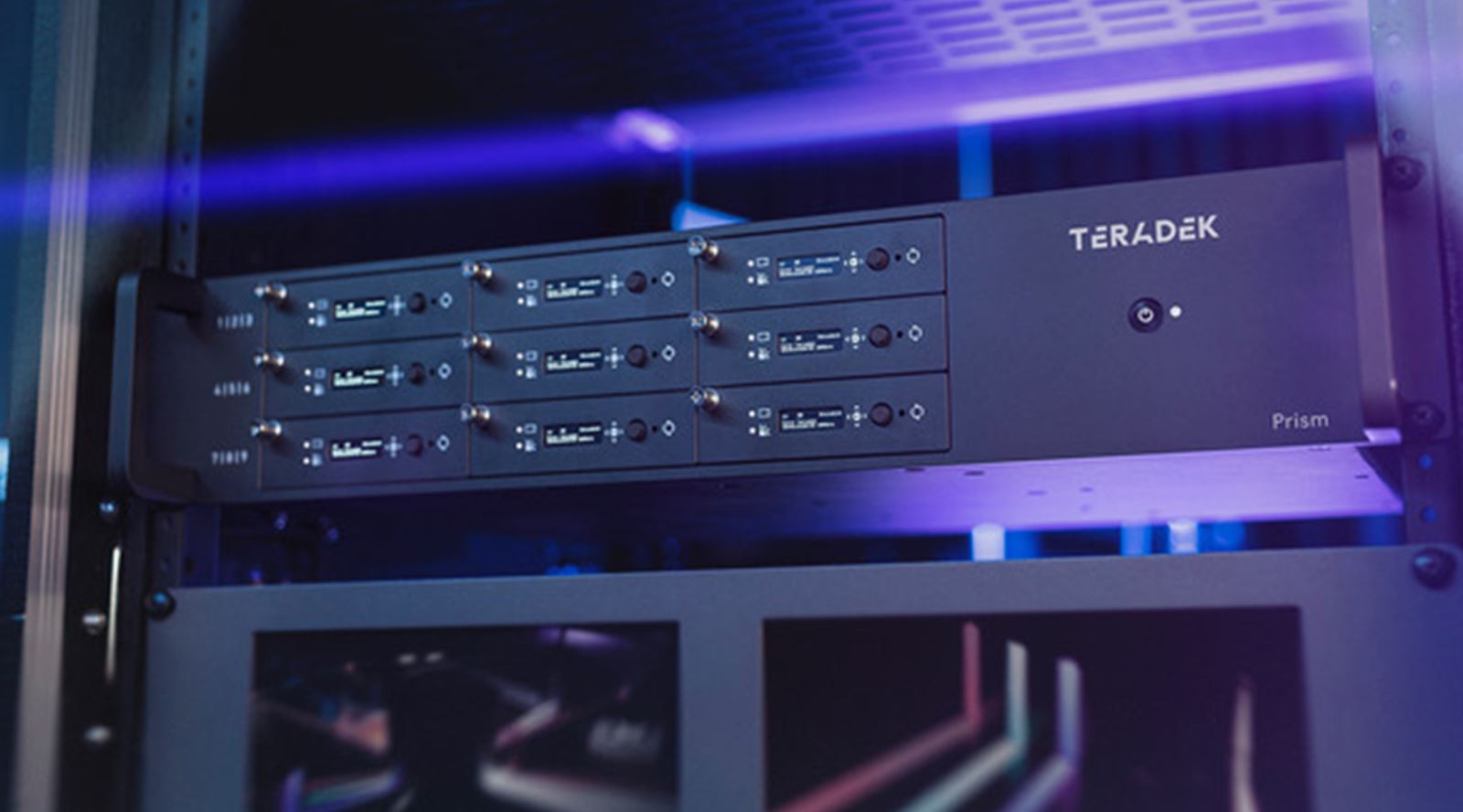 With the world changing at a breakneck pace, IP video has become more important than ever. GTC sponsor Teradek's latest line of Prism 4K HDR encoders and decoders make it more affordable than ever to upgrade IP video workflows to the cutting-edge.
---
Revolutionising IP video workflows
Prism is the first of a brand new line of codecs designed to revolutionise professional IP video workflows. The high density 2RU and 1RU chassis' support up to nine or three HEVC blades, each capable of encoding or decoding 10-bit, 4:2:2, 4K HDR video. The system is multicast-capable and supports common protocols such as MPEG-TS and RTMP(S), in addition to SRT, for secure, low latency streaming.
---
A dependable solution
Teradek has designed the Prism line of products to be the most dependable and adaptable codec in any workflow, This is why redundant power supplies and dual gigabit ethernet ports for network flexibility in dynamic production environments are included. High-density codecs are typically time-consuming to configure, but this is not the case with Prism. Its web interface allows users to manage each blade from a single browser window, making setup a quick and simple experience.

"When we began development of Prism, we spent a lot of time working with our customers to produce a solution that would help them transition to a 4K workflow in a cost-conscious manner," said Nicol Verheem, CEO of Teradek. "To achieve this, we built our platform from the ground up, using a completely new encoding technology stack and a new design philosophy that is better aligned with what our customers are looking for from a next gen IP video solution. The result is a product line that delivers exceptional video quality, tremendous value, and most importantly, dependability. We view Prism as the next chapter for Teradek in the IP video world."
---
Core power
To extend the functionality further, Prism can be connected to Core, Teradek's IP video management and production platform. With Core, users can remotely monitor, configure, route, transcode and record their IP video streams securely in the cloud.
---
For more information, visit the Teradek Prism website.