The GTC is delighted to welcome Version 2 Lights as a sponsor company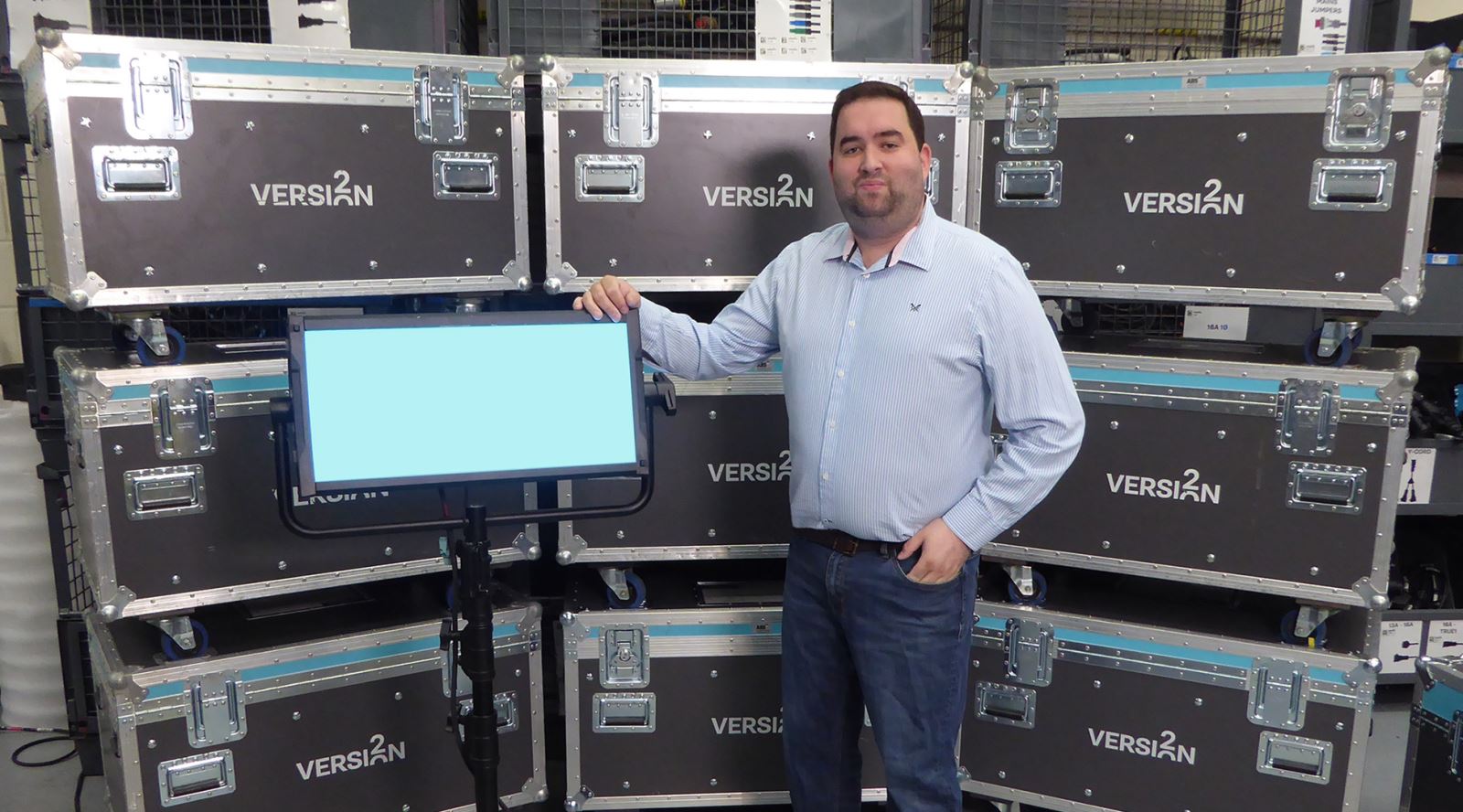 The GTC is delighted to announce that Version 2 Lights has recently joined our list of sponsor companies.
Version 2, is a lighting rental company supplying the broadcast and event industries. The company boasts a state-of-the-art inventory covering the full spectrum of film and TV lighting. Equipment rental is supported by a knowledgeable, friendly team ready to assist with any aspect of your lighting requirement.
About Version 2
Version 2 was founded in 2016, and is headed up by former Aurora Lighting Hire Managing Director Nick Edwards.
Our vision was to become the most trusted independent provider of specialised lighting equipment rental and support to the UK broadcast and event industry.

In two short years we've accomplished a lot; we have supported projects of various sizes – everything from supplying a single LitePanel to a lighting cameraman, up to delivering three truck loads of equipment into the 02 for BBC Comic Relief. Whatever the scale of your project, we relish the opportunity to work for you.

Our service: We are strong believers in doing one thing well. As such, we just rent lights. That's it. Nothing else. No distractions. Nothing to steal our focus. No kidding ourselves we can be good at everything. No trying to conquer the world. Each day we come in and just try to be the best TV lighting company we can be.
Further details about Version 2 Lights, including its inventory and prod

uction history, can be found at v2lights.co.uk
If you'd like to learn more about the Version 2 service – please feel free to get in touch.