The GTC is sad to hear of the passing of John Turley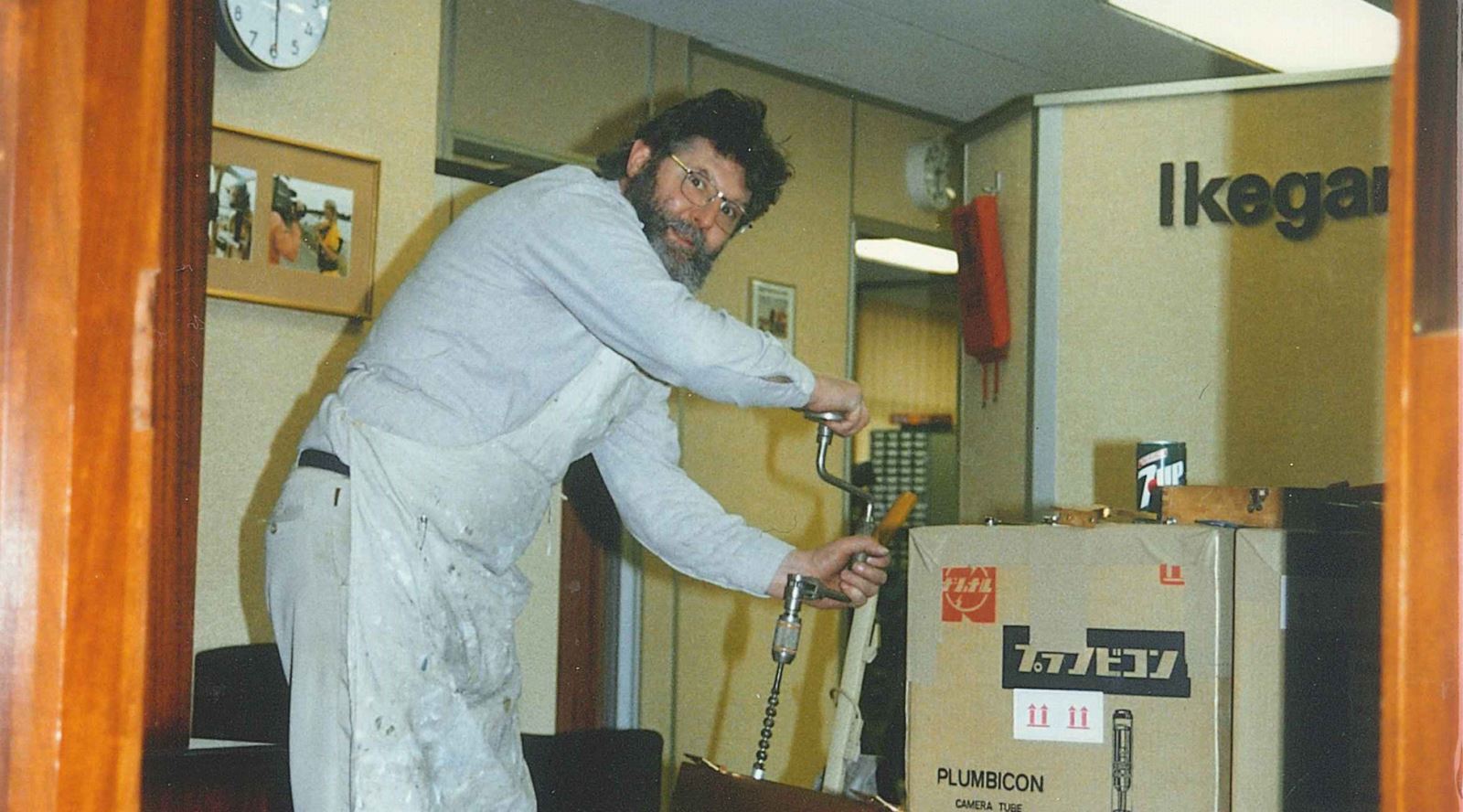 The GTC recently received this sad news from our sponsors Ikegami:
Ikegami UK is very sad to report that our old colleague, John Turley, passed away last week. John worked for Ikegami for nearly 20 years and retired in 2005. Those of you who remember him will recall a larger than life character with a heart of gold. He will be sorely missed. Sadly John's wife, Janet, died last year. Our thoughts are with his children and grandchildren at this difficult time. The funeral will take place on 18 May 2017 at The Oaks in Havant at 4.45pm.
John (seen above on his first day at Ikegami in 1986 and below on his retirmement day in 2005) was the GTC sponsor contact at Ikegami for many years and is fondly remembered for the support and advice he generously offered the GTC in helping with workshops and contributing infomation for articles in both Zerb and GTC in Focus.