Tiffen announces UK Steadicam Gold Workshop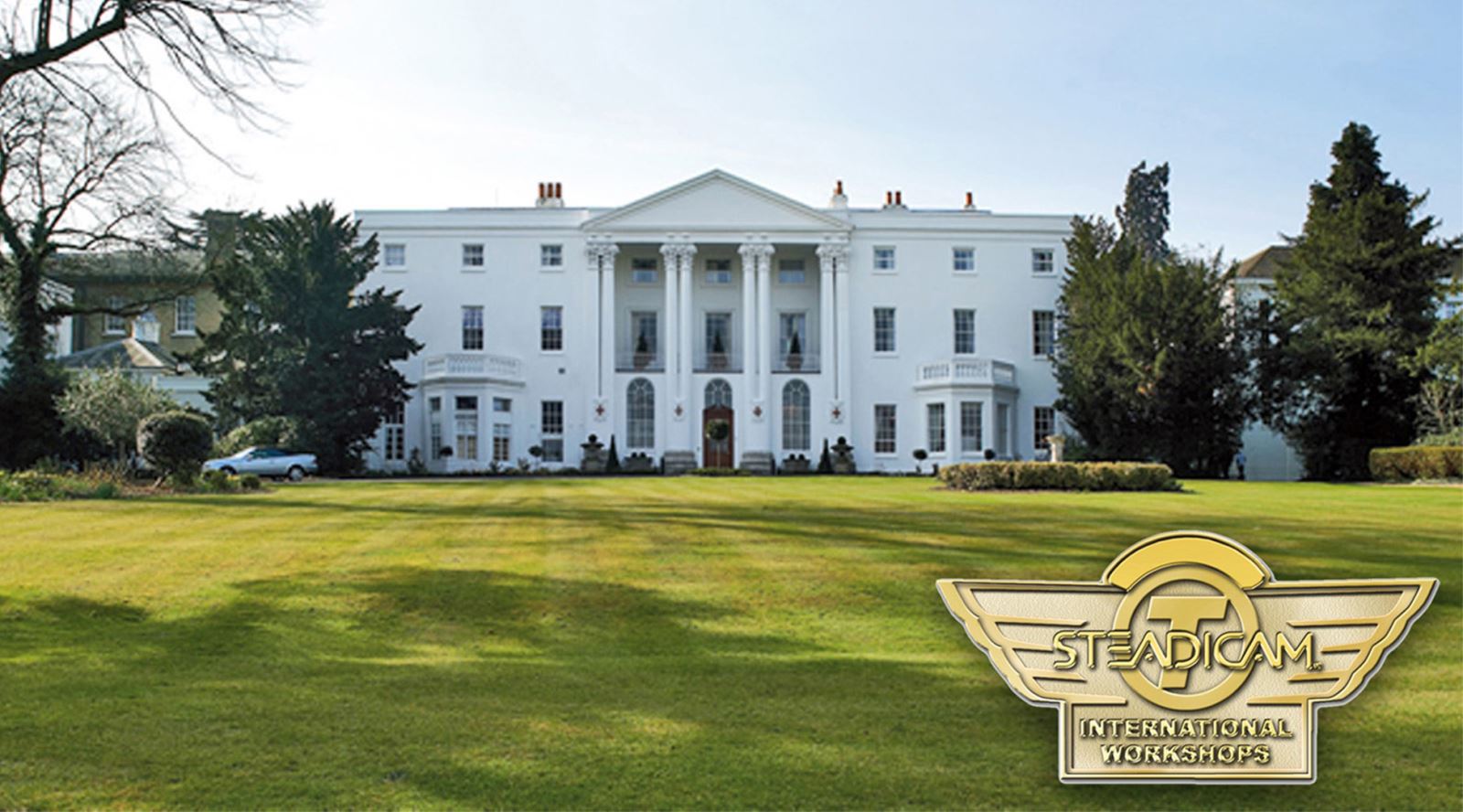 GTC sponsor Tiffen International has announced a residential Steadicam Gold Workshop to take place in the beautiful interior and rural landscaped grounds of the luxurious Beaumont conference hotel in Windsor, Berkshire, situated near to the Royal residence of Windsor Castle. The course will run from the afternoon of Sunday 20 November 2016.
Full board
The Gold Workshop is a five and a half day total immersion experience for students from raw beginners to experienced operators wishing to improve their techniques. The larger Steadicam rigs from the Archer2 up to the M-1 will be available to use. The first section of the workshop is based around the Tiffen Steadicam Short Course syllabus then moves to more complex shot-building and sophisticated techniques, including the use of vehicles and other moving platforms.
This workshop is residential and full board, to make use of all the time available for practical work during the day and lectures in the evening. Locations are chosen to provide an interesting backdrop for training and the only cost outside of the course fee will be extras such as beverages ordered at the bar. The accommodation is not optional, and places are limited so it is very advisable to book now to avoid disappointment.
Top instructors
Tiffen International has a reputation of finding great operators as instructors so students have a fantastic opportunity to chat about real life operating situations and draw experience from the best. The instructors secured for this course are the cream of UK Steadicam operators including:*
Peter Cavaciuti: Thor; Captain America: Skyfall; Alice in Wonderland; The Wolfman; Eyes Wide Shut; Allied; Skyfall
Peter Robertson: Edge of Tomorrow; Anna Karenina; Quantum of Solace; Atonement; Hot Fuzz; Macbeth; Ripper Street
Paul Edwards: Man From UNCLE; Before I Go To Sleep; 47 Ronin; Harry Potter (various); Run Fatboy Run; King Arthur
Roger Tooley: Penny Dreadful; Mortdecai; Inspector Lewis; Mr Selfridge; Green Zone; Shaun of the Dead; Endeavour
David Crute, Rocksteadi Pictures: Steadicam operator and aerial cinematographer with over 25 years experience in the film and television industry, working on movies, television dramas, commercials, music videos, documentaries and corporate productions.
Tiffen Steadicam instructors/coordinators Robin Thwaites and Danny Hallett will also be there, along with more guest operators to be announced shortly.
*Instructors confirmed pending work schedule. Alternative instructors will be used if unavailable.
Book online: http://flysteadicam.tiffen.com/product/steadicam-gold-workshop
More details on the Gold syllabus can be found here:
http://flysteadicam.tiffen.com/gold-workshop-profile
Watch the video of a previous Gold course:
See more about Steadicam: www.flysteadicam.com and Tiffen: www.tiffen.com