Tiffen International to show new Steadicam M-1 Volt at IBC 2017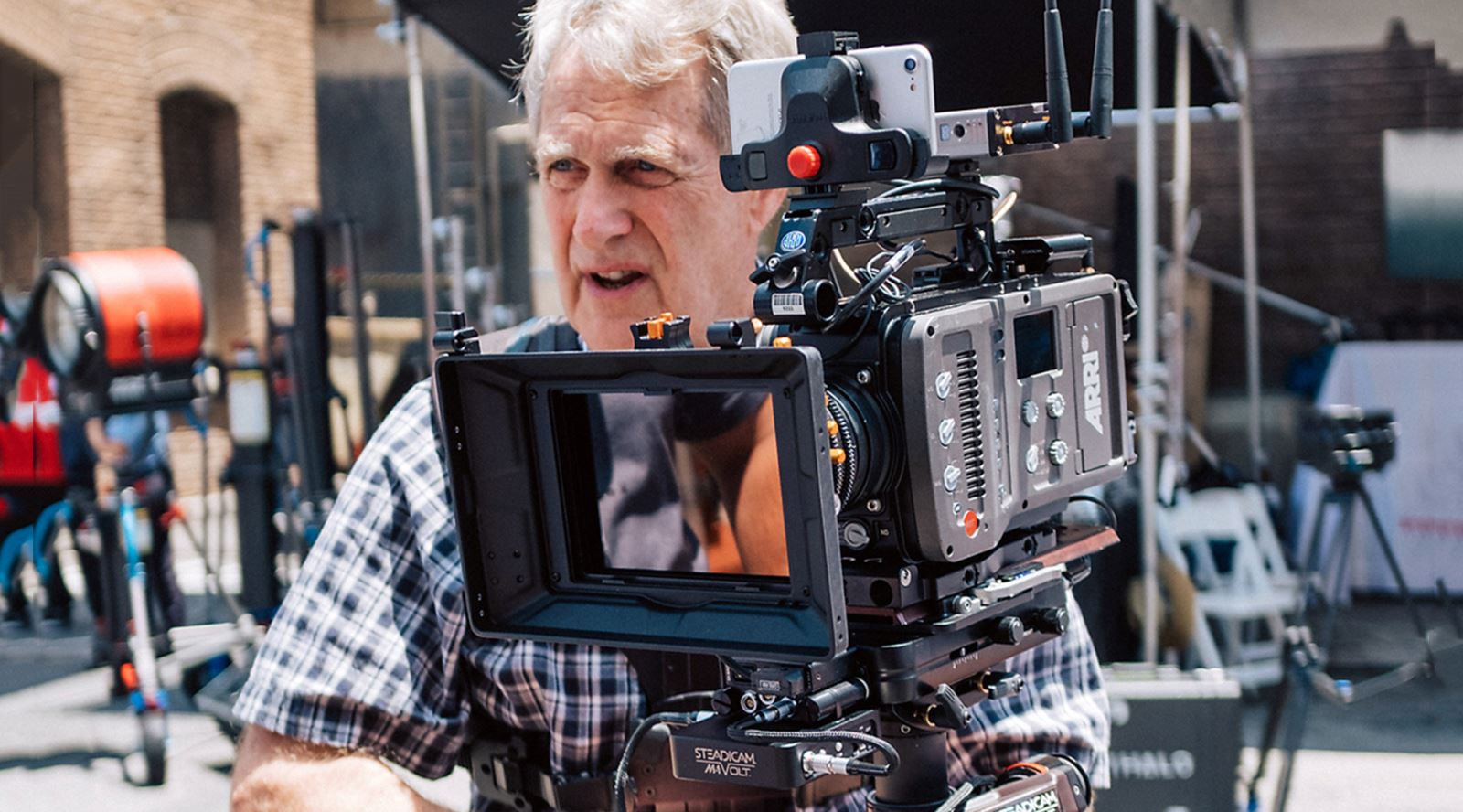 Top Steadicam trainer Jerry Holway, one of the design team for the new M-1 Volt
GTC sponsors Tiffen International will show and demonstrate the innovative new top-of-the-range Steadicam M-1 Volt at IBC 2017. Steadicam® still dominates as the stabilised camera platform for the movie industry and the the ultimate top-of-the-range Steadicam, the M-1, has now taken a further step up with the addition of a new modular add-on upgrade to the M-1 Volt.

Robin Thwaites, International Director of Sales at Tiffen International, Pinewood Studios, is also a top-level Steadicam trainer: "The M1-Volt is like a horizon assist, because it helps you by holding the post vertical while you make your moves. It's been done without the addition of heavy motorised gyros. It's simple but incredibly effective."
"It drives directly on to the gimbal on the roll and tilt axes, so it holds the roll, and the horizon stays stable. It will also hold the tilt, but because the software is very clever, it's variable, and it does mean that you can tilt the whole post and keep your horizon level. With the M-1 Volt, previously difficult moves like whip pans become easy to achieve."

See the M-1 Volt on display and demo on stand 12C75, the Flowcine stand, along with other Tiffen products, with static displays also on the Aaton-Transvideo stand 12F30. Tiffen International team members will be on both these stands during the show, including Terry Carey, Robin Thwaites, Danny Dunning and Filter Guru Eren Ibraham.

There are two more important new Steadicam products to highlight. The first is the new three-section post. When the M-1 was introduced, a lot of users said they would like a slightly longer post so they could go lower in low mode. So Tiffen have now made a three-section post. You just replace the two-section post with the three-section.

The third new Steadicam product is the three-section arm. The Steadicam arm normally has two sections. The new third arm section is literally half of a G-70x arm, which in conjunction with the Exovest attaches to your back and allows you to get one complete section of extra height movement on range, from high to low in one hit, rather than having to make any adjustments. This means that, if you put the camera in low mode, typically you wil be able to do a shot extending pretty well from knee height to eye level.
NATural ND filter
s
Tiffen NATural Neutral Density Filters will also be on show. Memorising the groundbreaking achievements of Tiffen's founder, Nat Tiffen, the Tiffen NATural Neutral Density Filter line provides game-changing improvements on neutral density filtration, with perfect neutrality across the visual and IR spectrum resulting in natural skintones and outstanding colour fidelity. Manufactured in the USA, utilising the patented Tiffen Color Core™ process, these glass filters represent a new generation of ND and IRND filtration.

Tiffen International will also be hosting private functions during the exhibition for users and customers.
www.tiffen.com www.steadicam.com www.flysteadicam.com