Tiffen to show new Steadicam Pilot 2 and Steadimate gimbal adapter at BVE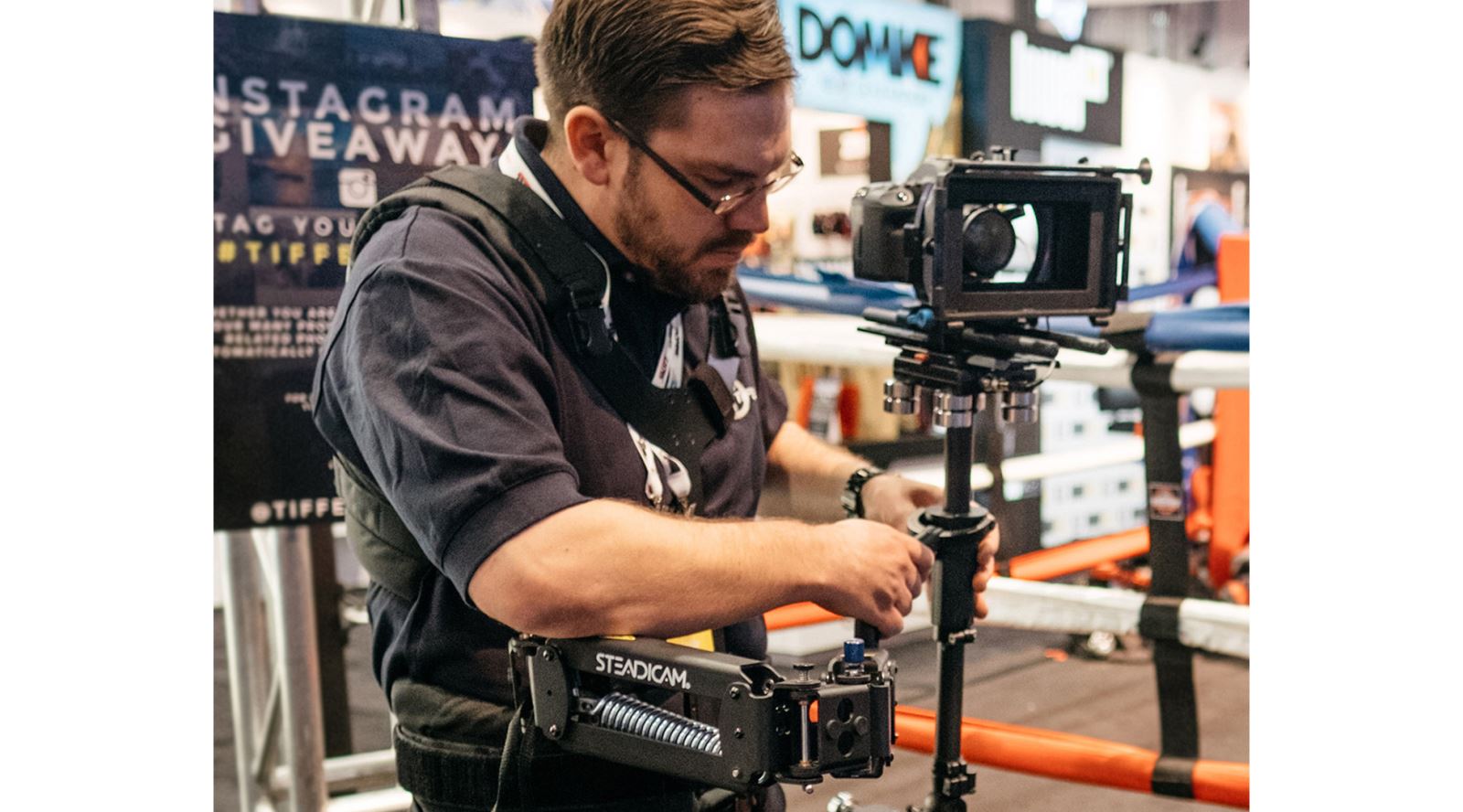 Tiffen International will show new Steadicam products at BVE 2016, including the new Steadicam Pilot 2 and Steadimate gimbal adapter.
Steadicam Pilot 2
The Pilot 2 is a Steadicam camera stabilizer designed for a versatile user base. It can be purchased as the sled alone, or with two arm and vest options for varying classes of camera weight. With the SOLO arm and vest option, it has a payload capacity of 4.5kg, or with the Zephyr arm and vest option it has a payload capacity of 8.5kg. Battery mount types for the Pilot 2 include standard mounts like V-Lock and Anton Bauer, as well as a variety of DV battery mount options. The Pilot 2 is offered with or without a 1000 nit HD Monitor and comes with a D-Tap power port on the stage for camera and accessory power. The detachable base makes for a sled or system that is easy to break down, transport and rig.
Steadimate gimbal adapter
Also on show will be the new Steadimate arm and vest adapter for use with gimbals such as the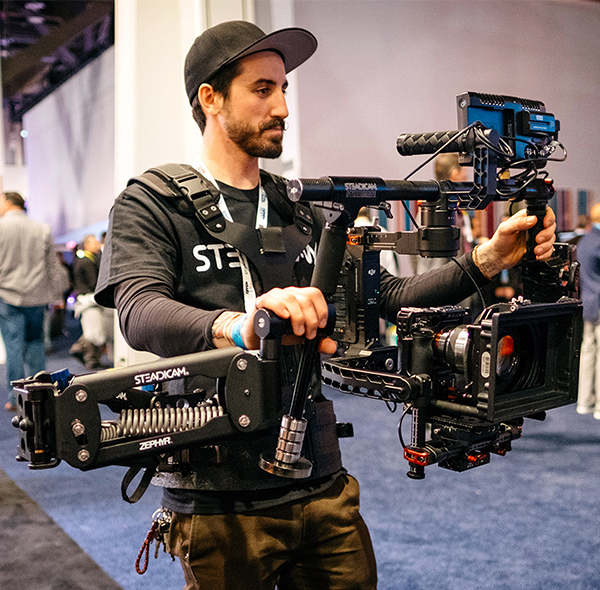 DJI Ronin, increasing the usability of the Ronin. The Steadimate takes the load off the operator's arms allowing operation for hours on end and for effortless tilting of the camera. Operators can interchange between handheld or arm and vest use. It is sold as adapter only or as a complete system with an arm and vest. Adding the Steadimate and a Pilot 2 system to your toolkit creates a well-rounded package for modern cinematographers and programme makers.
This will also be a chance to see the new top-of-the-range Steadicam M-1, which is being taken up by increasing numbers of Steadicam operators and hailed as the best Steadicam ever.
Tiffen filters and lights
Tiffen filter products will be there too including three new diffusion filters: Black Soft FX, Black Glimmer Glass, Black Pearlescent; also the new Multi Rota Tray, and new range of IRND combination filters.
Finally there will be Lowel's new PRO Power LED, the perfect solution for focusing location lighting. Powerful output, wide focus range fresnel lens allow lighting from greater distance, getting excellent light control into your shot, plus Lowel's new Prime Location – their most rugged LED system yet. Sturdy all metal construction with IP-65 weather rating and powerful high CRI Daylight or Tungsten output.