Tiffen variable viewing filter launched
Responding to the demands of cinematographers and lighting professionals worldwide, GTC sponsor Tiffen has launched its new Variable Viewing Filter (VVF), incorporating Tiffen's award-winning Variable ND filter, offering indexed 2 to 8 stops and with the unique ability to easily add any 49mm ring filter from its vast range.
The VVF allows the user to add additional Neutral Density filters to increase the stop range, UV Filters and Polarizers, or even special FX and diffusion filters for pre-visualization of a scene without the need to reposition the camera.
This is a great tool for gaffers and DoPs to spot strong lights or keep track of the sun moving in and out of cloud cover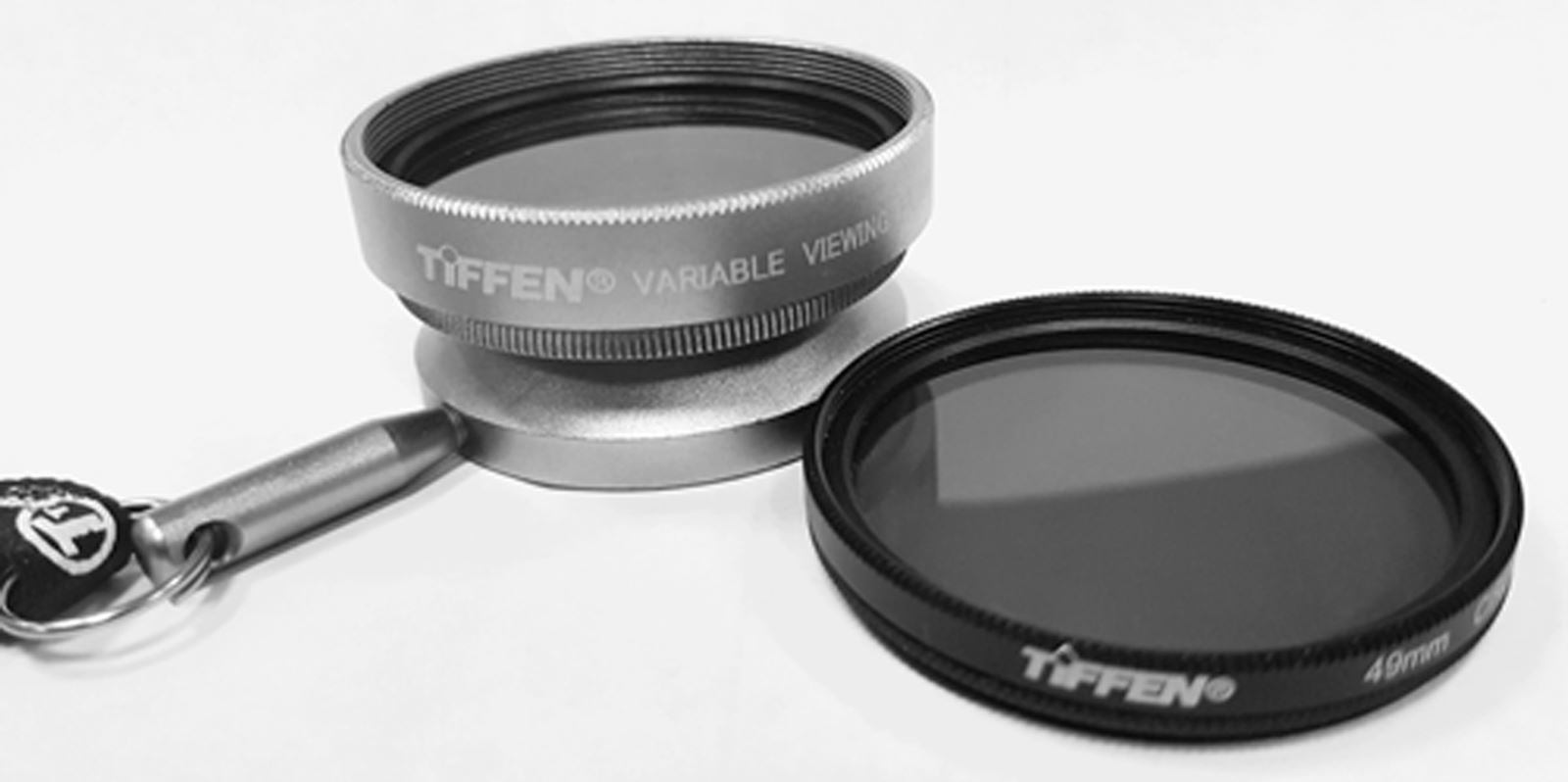 when used with additional ND or UV filters.
The filter is manufactured to Tiffen's high specification and features a classic eyecup and a 1" inch handle with a quick release lanyard.
Balancing lighting by eye is a matter of experience. Decisions can be aided through the use of contrast viewing filters. These contrast viewing filters can be used to judge relative highlight and shadow densities.
Tiffen's Filter expert Eren Ibrahim is at Camerimage Film Festival in Poland 12 to 19 November with the new VVF as well as other filters from the Tiffen range.
In the UK the VVF can be bought from:
ARRI CamStore: www.arricamstore.com
Panavision, Panastore: www.panastoreonline.co.uk